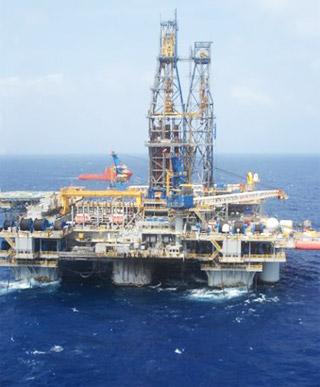 Technological breakthroughs and declining production from mature fields have sent many of the world's largest independent and national oil companies in search of prospects offshore.
A recent story in the Wall Street Journal highlighted the increased attention deepwater opportunities have been given.  According to the story, production from deepwater reserves—depths of 1,000 feet or more—accounted for 8 percent of global oil output in 2008, up 2.3 million barrels a day (67 percent) since 2005.
This figure is likely to increase as additional projects are brought online and if oil prices stay above $60 per barrel. Research in late 2009 from Oceaneering International, an oil and gas equipment provider, showed two-thirds (453 of 715 discoveries) of global deepwater discoveries remain in development.
A Barclays survey found that 20 percent of companies increased their offshore budgets in 2009, and half of respondents said they expected to increase their deepwater budgets this year.
This week, ExxonMobil announced a joint venture with Brazil's Petrobras and Turkey's TPAO—both national oil companies—to drill in deepwater areas of the Black Sea.
ExxonMobil is already one of the biggest players in the deepwater space. The company's web site says it has 135 million acres under agreement, an area nearly the size of France.
The Wall Street Journal story highlighted Chevron's recent efforts to expand its deepwater capacity. BP currently has the world's most productive deepwater platform at 250,000 barrels per day.
As others companies begin to develop projects, deepwater production should be one of the largest areas of production growth worldwide.
All opinions expressed and data provided are subject to change without notice. Some of these opinions may not be appropriate to every investor. The following securities mentioned in the article were held by one or more of U.S. Global Investors family of funds as of 9/30/09: Chevron, Oceaneering International Inc. By clicking the link, you will be directed to a third-party Web site. U.S. Global Investors does not endorse all information supplied by this website and is not responsible for its content.
Disclosure:
Chevron, Oceaneering