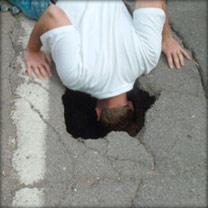 The Highway Trust Fund said this week it will need an additional $7 billion by August to finance projects already promised to states and keep the fund from going bankrupt.
The HTF is the primary source of funding for road and bridge projects across the United States. It is funded through gasoline taxes and special taxes, mostly on heavy-use vehicles like trucks.
This means that HTF relies on highway use for its funding. Traffic volume, however, has been generally trending downward since before the credit crisis began, according to federal statistics.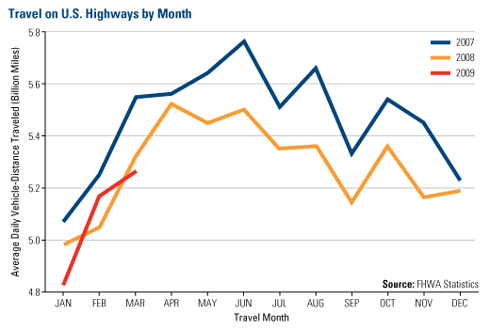 This isn't the first time the HTF has been on the edge of solvency. Just last September Congress approved a special $8 billion rescue to keep it from going broke.
And more bailouts are possible. The federal gas tax has been 18.4 cents per gallon since 1993, but chances are slim that it would be raised any time soon, given the struggling economy.
One alternative would be to unlock stimulus funds sent out to the states. As it stands now, these funds can't be used to cover state highway budget shortfalls.
A longer-term solution recommended by Congressional panels is a mileage-based tax system under which the distance a vehicle travels is calculated using a GPS-like tracker. This would be a complex and costly solution that would take a decade or more to put in place.