Hello! In this post I will be sharing one particularly strong Growth trade that has potential to grow to strong new heights in the next couple of months. This particular Stock is low-risk but can offer high reward.
Stock Pick Of The Week
American Financial Group (NYSE: AFG)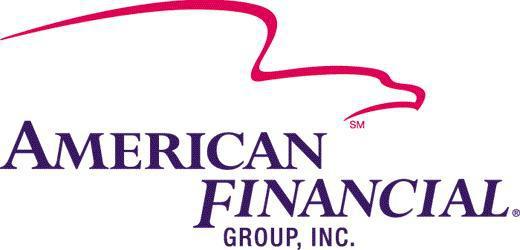 About the Company
$AFG is a holding company based in Cincinnati Ohio whose primary business is Insurance and Investments. American Financial Group's purpose is to enable businesses and individuals to manage risk using insurance products and services tailored to meet their specific needs.
$AFG major insurance division operates as the Great American Insurance Company, founded in 1872 and focuses on property and casualty insurance services.
$AFG is principally owned my Carl Linder Jr. who bought the company in 1973and served as the chairman until his death in 2011.
Achievements:
American Financial Group was ranked 486th on the Fortune 500 list in 2004.
American Financial Group was one of the first publicly traded Fortune 500 companies
Key Members: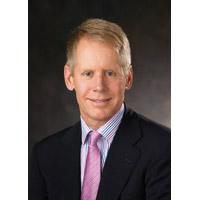 S. Craig Linder (co- CEO)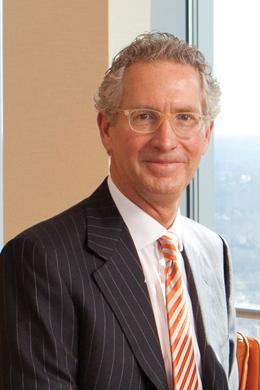 Carl H. Linder III (co- CEO)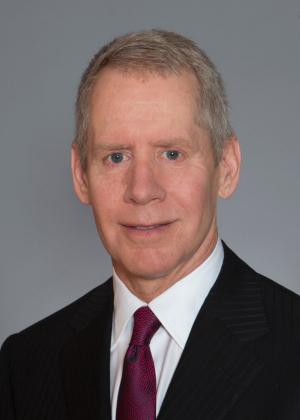 How I recommend Trading $AFG
I have been researching/studying $AFG from many different angles over the past two months, and my analyst team and I can agree that this is a solid time to buy $AFG. I have used a series of different forms of technical and fundamental analysis to confirm that $AFG would be a good investment.
Some people would argue that $AFG is too inflated of a stock or reaching the end of its peak and looking to recede into a bearish trend; But after taking a deeper look into the company I see loads of potential. I'm not saying there will not be pull-back; Actually I am predicting that there will be a slight pull-back this week with some great buying opportunities in the coming weeks.
Alert:
The next Earnings release date for $AFG is April 27, 2015 after market close. The company has consistently been beating the earnings estimates by a large percentage over the last couple of earnings reports.
According to Zacks Investment Research, based on 5 analysts' forecasts, the consensus EPS forecast for the quarter is $1.17. The reported EPS for the same quarter last year was $1.00.
Read more: http://www.nasdaq.com/earnings/report/afg#ixzz3YSCLmWDY
Overall:
$AFG as a whole is a nice solid long-term investment. There are plenty of underlying factors that can contribute to long term success.
$AFG analysis:
Fundamentals
Avg Revenue- 5.63 Billion

Market Perform// 5.63 Billion is a relatively satisfactory number for its market cap and profit margin.

Total Debt- 1.06 Billion

Market Outperform// This number is very low for its revenue/cash margins which is very good considering all of the skepticism in the air about the potential crash. In a strong economic climate debt doesn't really affect the underlying fundamentals that move the share price(In Fact: debt can Increase the share price in the short term during a Bullish climate.)

Total Cash- 1.08 Billion

Market Outperform// This is enough "Free money" to either clear the total debt of the company or to help create a more innovative process for the overall business model of $AFG.
Valuation Measures
Market Cap- 5.70 Billion

Market Perform// With the overall revenue & profit increase that has been represented throughout the span of this particular company, I would have predicted a Five-Billion USD market cap.

Forward P/E- 11.59

Market Outperform// This P/E ratio is relatively low for its profit margins; But this is actually a strong number because it has shown a slight pull-back from the 13.06(Previous P/E ratio) which offers a solid buying opportunity.

Trailing P/E- 13.06

Market Perform// The Trailing P/E was at 13.06 indicating a decrease in cash-flow, But also offering a slight pull-back in the stock.
Tweets
Technical Standpoint
From a technical perspective $AFG shows many traits of a strong growth stock. From the three month chart to the 1-yr chart there has many many small technical indicators pointing towards a well established bullish stock.
Since I am only looking at this stock from a long-term perspective I will only discuss long-term technical indicators. (If you would like to discuss some other technical terms; you can email me at Hartattackstocks1@yahoo.com).
$AFG 1 year chart
There are a few things that I would like to point out in this chart.
1. SMA resistance- As you can see in the 1 yr chart every time the candlestick gets relatively close to the SMA the candlestick for the next day always surges upward.
Many Algorithmic traders have SMA Algos that trigger a buy when the share price reaches the simple moving average.
This is usually caused by high accumulation of shares being purchased at certain time frames.
2. Charting Indicators- From looking at the 1 Yr chart I am able to pick up on THREE CHARTING INDICATORS. All three are relatively common in the realm of charting indicators.
Bullish Engulfing- This "Bullish engulfing" occurred right after touching the SMA.
Three White soldiers- The "Three White Soldiers" indicator occurred in early August after dipping a little below the SMA.
Morning star- The "Morning star" indicator was confirmed in late October/early November.
$AFG 1 yr
All three charting indicators are shown in the picture above. Each charting indicator represents BULLISH movement.
$AFG 3-Month Chart
In the three month chart there are not many charting indicators that emphasize any bullish trends. There are however a lot of technical indicators which can be found here.(y)
Main charting indicators:
1. SMA Crossing- This is usually caused by an influx of share bought by Algo traders and day traders. As you can see up above the volume severely increased after the candlestick passed the SMA.
2. SMA resistance- When the candles came close to touching the SMA the chart itself was able to fight back to stay above the SMA.
When you see a chart with a lot of SMA charting indicators it usually indicates that the stock is safe and reliable for the long term(Beta Ratio- .86).
Disclaimer:
The information contained on this site is for information purposes only, and may not apply to your situation. The author, publisher, distributor and provider provide no warranty about the content or accuracy of content enclosed. Information provided is subjective. Keep this in mind when reviewing this guide. Neither the Publisher nor Author shall be liable for any loss of profit or any other commercial damages resulting from use of this guide. All links are for information purposes only and are not warranted for content, accuracy, or any other implied or explicit purpose.
Earnings Disclaimer: Any income examples on this website are just that - examples. They are not intended to represent or guarantee that everyone will achieve the same results. You understand that each individual's success will be determined by his or her desire, dedication, background, effort and motivation to work. There is no guarantee you will duplicate any of the results stated here. You recognize any business endeavor has inherent risk for loss of capital.
Disclosure: The author is long AFG.