Some links herein were removed per policy. Full post with relevant links can be found at RidingTheGravyTrain at Blogspot.com
With our recent posts on oil and currencies in mind, we've gone long Williams Partners LP (NYSE:WPZ) which currently yields 11.6%
Here's a look at the long-term probable support area, blow the red line: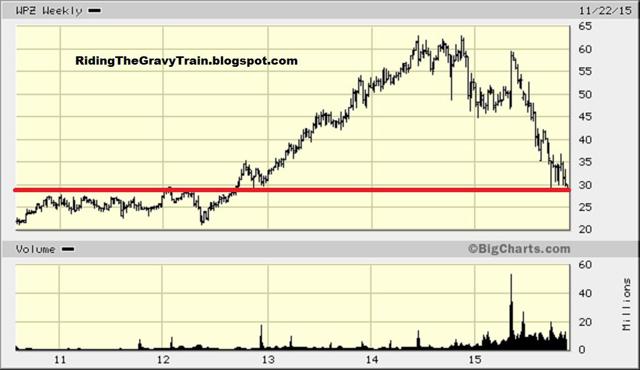 In this chart we see a "declining wedge" pattern, which normally resolves upward.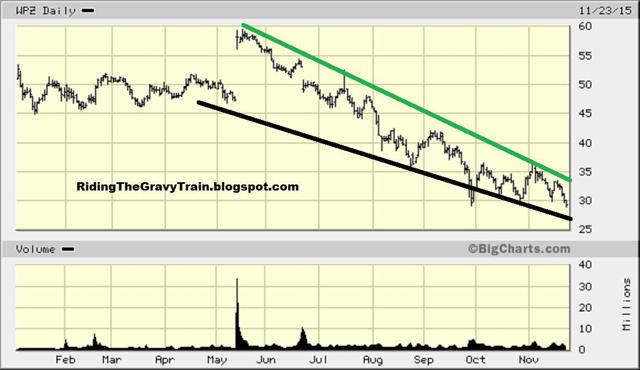 It'd be safer, on a technical basis, to buy if it closes above $35, but considering the high yield it pays, at least for now, we're happy to buy some and perhaps more if it drops materially.
WPZ closed today at $29.22
Disclosure: I am/we are long WPZ.