We went long ETP, Energy Transfer Partners, today at the close, at which price it yields 12.2%
Here's the chart: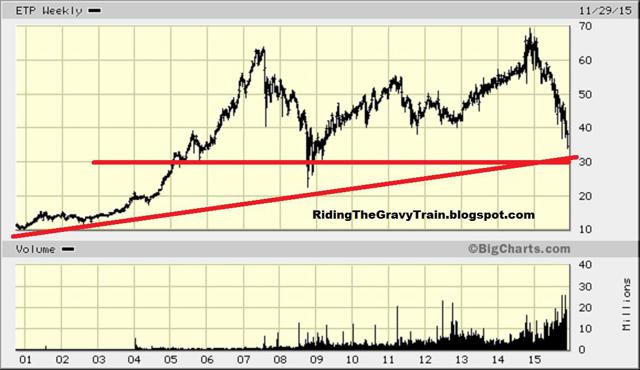 Might we be early? Yes, of course. We like it as a very long-term holding however, so if it drops materially we'll gladly be buying more. The chart shows possible long-term trend support as well as a general support level not far below its current price. When using a 15-year chart, and with equities markets extremely overbought and overvalued, we must give those support levels a lot of leeway.
Obvious caveats apply. The oil & gas sector is far out of favor, part of the reason why we like it, and the dividend could always be cut which would not only reduce the yield but likely cause the share price to drop further as well.
We were arguably early on WPZ, Williams Partners LP, recently, and so too on NS, NuStar Energy. We haven't yet bought NS, but likely will soon. WPZ currently yields 13% while NS yields 12%. We still like both.
Below is the chart for NS, with possible support delineated. Again, allow that support level leeway.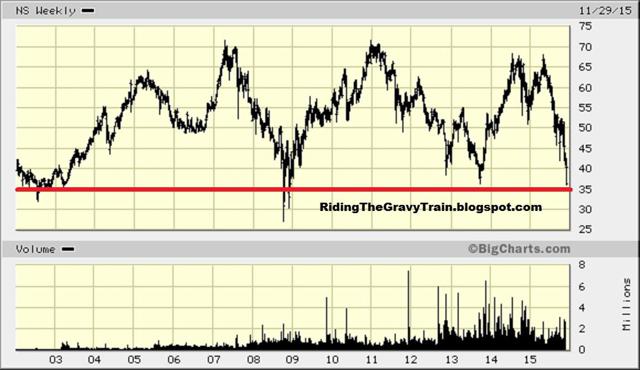 Disclosure: I am/we are long ETP, WPZ.