The DJIA is at the same level it was 13 months ago, and in the meantime it has gone as much as 783 points higher and as much as 2198 points lower.
The plunge only took two weeks, while most of the rest of the time the senior index traded within a relatively narrow band of roughly 900 points, going nowhere.
Whether this is a grand consolidation before a major spike higher or a massive top formation is anyone's guess, however the path of least resistance appears to be downward.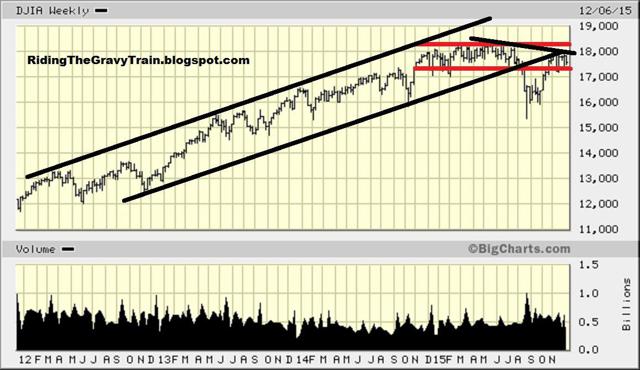 In the chart above the horizontal red lines show the consolidation of the past 13 months, while the black lines show the upper portion of a broken 6.5-year trend channel which stretches back to the start of 2009.
Disclosure: I/we have no positions in any stocks mentioned, and no plans to initiate any positions within the next 72 hours.