Alexco Resource Corp. (NYSEMKT:AXU) announced final drill results from its 2011 drill program at its recent "blind" discovered Bermingham target. These drill results resemble the style of mineralization, and are along trend with the past producing Hector-Calumet mine at Keno Hill, having produced about 96 million ounces of silver over twenty years. Defining additional silver mineralization at Bermingham is important as Alexco is working to bring the Lucky Queen and Onek mines into production in 2012, and possibly Flame & Moth in 2013, in addition to current production from the Bellekeno mine, providing ore to the Keno Hill mill for production growth beyond the immediate near-term.
Alexco completed 6,888 meters of drilling in 25 drill holes on the Bermingham target in 2011. They encountered broad zones of silver mineralization typically three to 10 ounces per ton silver over four to 26 meters thick. This is over a 400 meter strike length to a depth of 350 meters in two fault segments but still open down plunge and along strike. Wider intercepts included K-11-0388 intersecting a 26.3 meter true width interval averaging 158 g/t silver (4.89 ounces per ton), which included a higher grade silver 0.50 meter interval grading 774 g/t silver (22.58 ounces per ton), and K-11-0389 with a 37.8 meter true width intercept grading 64 g/t silver (1.86 ounces per ton). Highest grade drill intercepts include K-11-0392 with 10.4 meters grading 363 g/t silver (10.6 ounces per ton) including a 1.88 meter intercept grading 1,534 g/t silver (47.65 ounces per ton). These results follow a release on December 8, 2011, with highlights including K-11-0372 with a 1.0 meter true width interval grading 4,839.9 g/t silver (141.16 ounces per ton).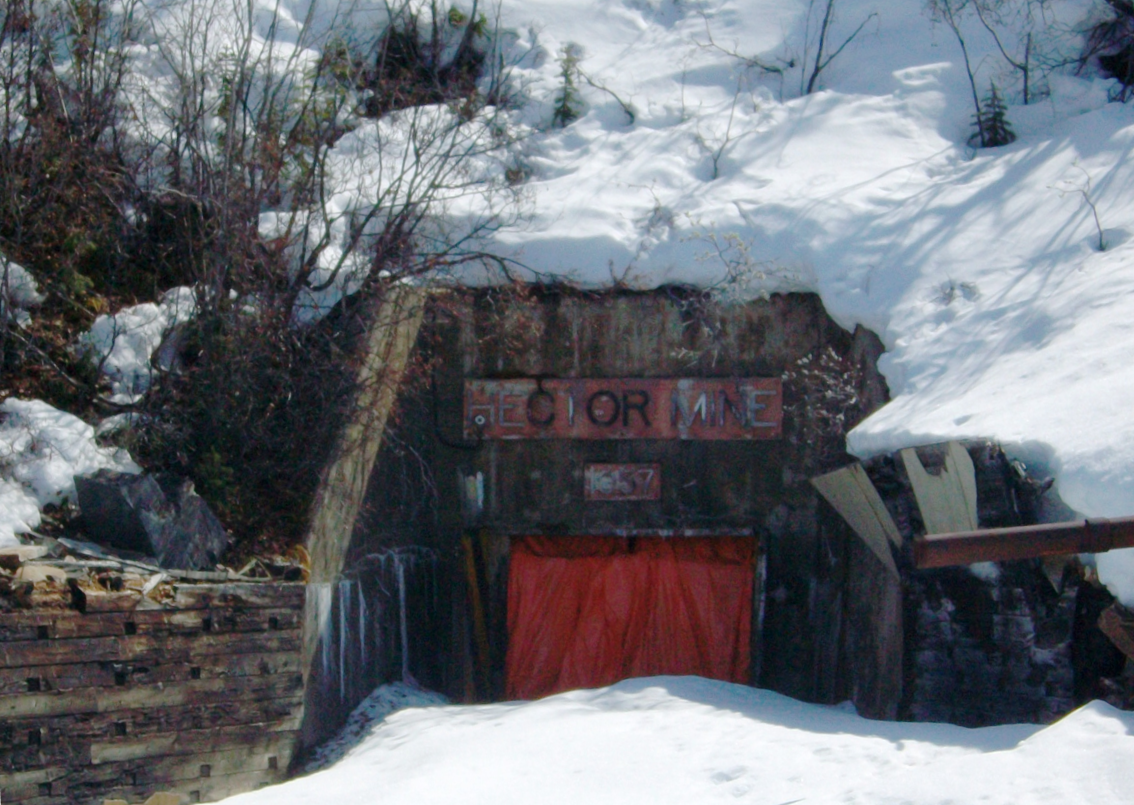 Source: Author
Management sees primary silver mineralization at Bermingham to be similar with higher levels of mineralization at Hector-Calumet with the potential to go deeper. Bermingham is located adjacent to the Hector-Calumet roughly 1.5 kilometers along strike. Given the complex structural aspects of faulting at Keno Hill, it is unlikely that the mineralization is continuous between Bermingham and Hector-Calumet, but the similarities suggest the potential for defining a significant resource, which may become apparent only through drilling or production.
The release of drill results from Bermingham follows the release of final drill results on the Flame & Moth prospect on February 14, 2012. Alexco anticipates an initial resource estimate on both of these prospects in the second quarter of 2012. Both of these projects, characteristic with other mines or resources at Keno Hill, have among the highest grades of silver in the world. It is surprisingly a challenge for companies with outstanding grades to gain recognition among investors without a comparable project. While sometimes difficult to locate, we find it interesting that Alexco has two competitive world-class prospects in Flame & Moth and Bermingham, located on its property within trucking district from its new mill at Keno Hill. In addition, we find it interesting that both of the crossections and map of drill holes look surprisingly similar, with a plethora of widely spaced high grade silver intercepts.
While both the Bermingham and the Flame & Moth prospects at this early stage appear to be highly prospective, we anticipate that development at the Flame & Moth will accelerate ahead of Bermingham for logistical reasons. The Flame & Moth prospect is located adjacent to and below the operating Keno Hill mill. It is difficult to locate a potential resource so well and serendipitously located to a new mill. In addition, mineralization is open along strike, at depth, and up-plunge which may allow locating a resource and mine portal even closer to the mill. In addition to mineralization at Flame & Moth being located closer to the surface relative to Bermingham, with substantial infrastructure in the vicinity of the Keno Hill mill, there is greater flexibility of inititiating an aggressive drill program at Flame & Moth, which could lead to an early update of a potential initial resource and mine decision. We anticipate that Alexco will provide additional information on exploration at Keno Hill in the coming weeks.
Disclosure: I am long AXU.