Growing up in a hard-working, blue collar household, I credit my father for instilling the many attributes that have served to mold my present day self. For instance, as a youngster I was taught to "say what you mean and mean what you say." Wouldn't it be helpful if our public officials subscribed to that same philosophy rather than talking in calculated and convoluted riddles? Moreover, what if more of our corporate CEO's would communicate in the same straight-forward manner regarding their company's performance, strategies and initiatives? If only…
After 17 years in the financial services industry, it is fair to say that I have listened to hundreds of corporate conference calls. I have found that these "report cards" tend to be a very important gauge in determining a company's intentions and, based on the overall tone of management, the potential impact (despite forward-thinking statements) on the future performance of their company stock. Unfortunately, we find that corporate executives have become masters of manipulation - cautiously crafting these reports to appear optimistic and encouraging to keep investor and employee spirits high and momentum bolstered.
Another great childhood a xiom/character building block instilled during my childhood was "put your money where your mouth is." A bold and commanding statement that has applicability on many levels - none more so than investing. In that vein, I offer the following observations:
Corporate Insider Buying…
By 8 am each morning, I receive a list of recent "Form 4 SEC filings" documenting the buying and selling of company stock by key executives of corporations. These reports reflect the actions by key and/or controlling interest-level corporate executives when they buy and sell their company's stock. These filings are required to be remitted to the Securities and Exchange Commission (and subsequently to the investment market) within two days of the applicable transactions. While a common and acceptable practice, these actions often provide insight to the investment community. How so?
Through corporate benefits such as stock options and grants, executives have the ability to acquire a sizable ownership stake in their company. From my perspective, when a high level executive (in most cases, the most probable person "in the know") establishes an appreciable new position in their company stock, it demonstrates a vote of corporate confidence that perhaps wasn't apparent during their corporate conference call.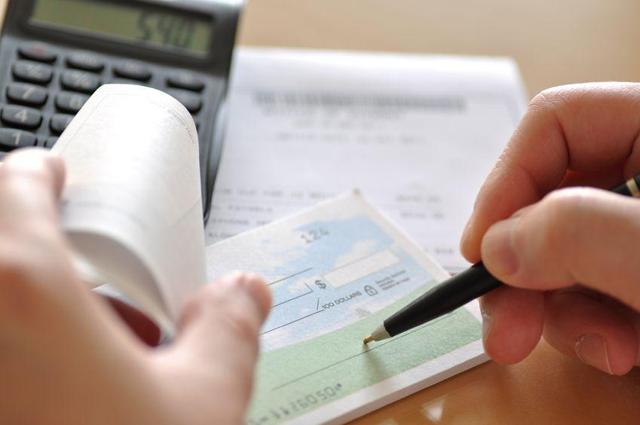 Copyright: Payphoto
Tracking Insider Buying Could Be A Very Helpful Tool…...
Watching corporate insider buying could give the average investor an advantage in light of the fact that many market critics believe that the cards tend to be stacked against them. While the critics might be right, typically finding an advantage - in any business venture - is an important factor to success.
It is important to note that while the Securities and Exchange Commission restricts insiders from trading their company stock (short term) on privileged information (aka the "short swing profit rule" requiring company stock be held for a minimum of six months before insiders are able to sell at a profit), no such rule exists for the clever individual investor that tracks these filings.
In summary…
Utilizing a corporate insider buying strategy is not a perfect method, but when tracked, it can offer better investment decision making. It is only one factor of many which should be considered when making a purchase decision. Using corporate insider purchase information does not protect against a loss or guarantee a profit.
The high level executives pulling the levers at the public companies in which we invest are clearly making decisions based on their intimate knowledge of their businesses. So why not pay attention to what they are doing with their own money? For a nimble investor, this tactic could provide a measure of success.
Disclosure: I/we have no positions in any stocks mentioned, and no plans to initiate any positions within the next 72 hours.
Additional disclosure: Securities and Investment Advisory services offered through NBC Securities, Inc., member FINRA and SIPC. Investment products 1) are not FDIC insured, 2) not guaranteed by any bank and 3) may lose value including a possible loss of principal invested. NBC Securities does not provide legal or tax advice. Recipients should consult with their own legal or tax professional prior to making any decision with a legal or tax consequence. The opinions and ideas expressed in the commentary are those of the individual(s) making them and not necessarily those of NBC Securities, Inc.