A failure in the healthcare bill is huge. The biotech sector broke above long term top resistance in optimism that the new law would not impact the biotech sector negatively. The gains are now in jeopardy if the democrats are needed to put a bill together. I don't expect any healthcare bill to negatively impact the sector but we have to be vigilant in our investing. Locking in solid gains and positioning for the almost inevitable slide about to happen.
This is a good time to exit speculative positions in biotech and buy some solid giants. 
There is a chance the healthcare law will not come to fruition in the near term. The biotech and pharmaceuticals have benefited from the possibility of it passing. People are excited that the black cloud over biotech pricing is passing. That black cloud still lingers over generic pricing. Generic drug makers still face headwinds politically.
Teva Pharmaceutical Industries (TEVA) is a pharmaceutical company that has a sizable amount of their business in the generic medicine space. Since Aug 2015 the stock price has been steadily on the decline. A big problem that has troubled some biotech companies is the debt load.
Teva has more debt over ($30 billion) than it has market cap. It is over leveraged and that is very dangerous for a company where politics continues to slam generic drug pricing. Their main blockbuster sales drug Copaxone will lose exclusivity and open to competition.
Looking at long term technical the company is starting to break down below the 50 day and the 100 day moving averages. The price is trading around $32 per share ahead of earnings. Expectations are clearly bleak and any surprise in future revenue will take a 5-10% bite out of this stock. Despite a strong dividend history, it is possible the company will reduce the dividend payout and that will hurt the long term outlook of the stock.
The FDA chairman has also been clear about pushing generic drugs faster to market and making them more accessible. This is a negative outlook for generic drug makers.
Recommend a sell on Teva Pharmaceutical Industries.
Gilead Sciences, Inc (GILD) is a biopharmaceutical company with a portfolio that has research pending pipeline and commercialized medicines. The company products include treatments for Human Immunodeficiency Virus/Acquired Immune Deficiency Syndrome (HIV/AIDS), liver diseases, cancer, inflammatory diseases, respiratory diseases, and cardiovascular conditions.
Gilead has helped bring a cure to Hepatitis C.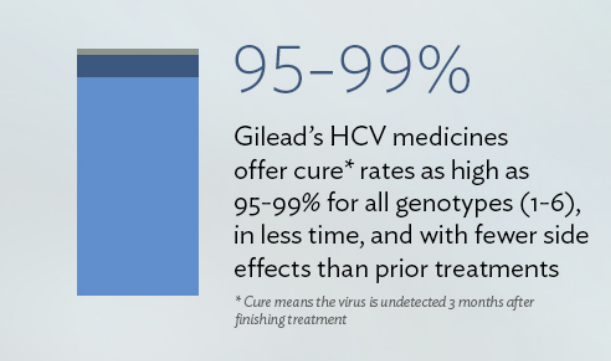 Market has been pricing worry about a company making large sums on a disease that it is eradicating so quickly. The company is in need of another big cash cow. The stock price has depreciated from around $120 per share despite record profit and sales. There is a clear demand for an acquisition here. There is no doubt that the management team is looking at all options to acquire their next revenue stream. The company is extremely cheap on a P/E basis when compared with the likes of Celgene (CELG). The company continues to hoard large amounts of cash from their Hepatitis sales. As of 3-31-2017 their balance sheet held $14.115 billion in cash and short term investments. That is a lot of buying power. It is hard to gauge when the management team will acquire a new company or which one. They have to target a company close to commercialization that can bring sales online in the near future. Any acquisition will be viewed favorably. I do believe the sector trend for biotech has turned the corner and that this uptrend will continue with merger and acquisition deals.
Gilead continues to have a large pipeline
Risk:
The company continues to be under scrutiny over the future of their revenue stream and its deceleration. Market can negatively price the company if an unbalanced acquisition is announced. Biotech sector is a high beta sector and is prone to large volatile swings.
Conclusion:
This is one of my favorite large cap companies in the biotech space because of the low P/E ratio and the cash rich position. These are not common in this space. I believe the company will double over the next 18 months and have a price target of $140. This is a buy.
Zynerba Pharmaceuticals (ZYNE) is a specialty pharmaceutical company developing and researching a transdermal synthetic cannaboid treatment for patients. Their two main products: ZYN002 and ZYN001. The company use of a transdermal approach is intended to prevent the psychoactive effect of cannaboids.
Pipeline: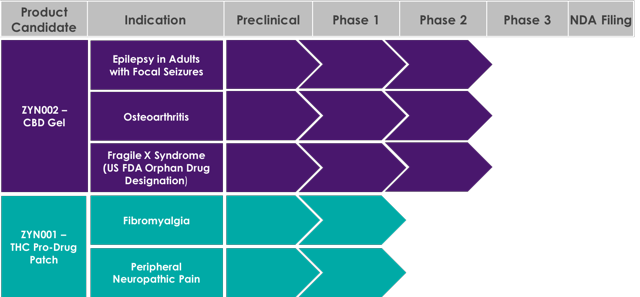 Source: Zynerba Pharmaceuticals
Zynerba Pharmaceuticals is developing synthetic cannabinoids administered via a patented transdermal patch that allows the gel to be absorbed into the skin. By using the transdermal approach the company hopes to avoid any psychological side effects of taking a systemic drug.
There are three catalysts expected in the near term. First up will be results of the ZYN002 CBD Gel in Adults with Epilepsy with Focal Seizures. Next is the Osteoarthritis study, followed by the Fragile X Syndrome. Out of the three studies only the Fragile X Syndrome received an Orphan Drug Designation.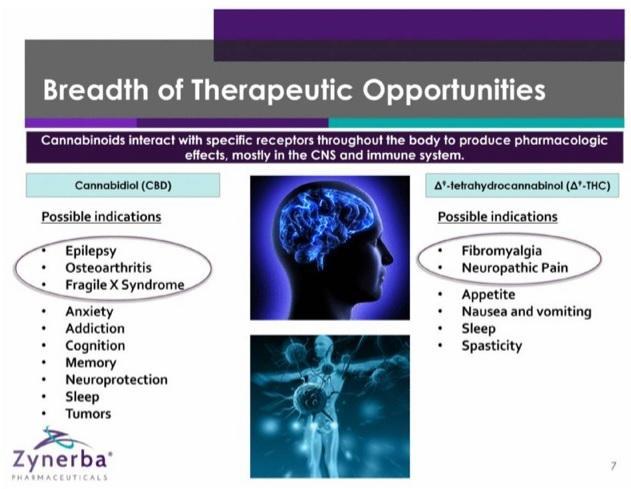 Source: Zynerba Pharmaceuticals
I am highly skeptical of the company approach using a patch. Using a dermal patch works well when used with certain drugs like Fentanyl which is used to relieve pain. There are a number of published literatures on transdermal delivery systems of drugs. One major implication of efficacy is on the size of the molecule. Molecules less than 500 Da with high lipophilic are readily absorbed into the skin. This is why Fentanyl works well in transdermal patches with a molecular weight of 286 Da. CBD can range from 700 to well over 1000 Da in molecular weight. For that reason I do not expect positive results via a transdermal approach. If the Epilepsy study reports negative results then the stock will be doomed and the unlikely to show any positive results in any of the remaining studies.  
There are a number of people touting CBD treatments but I believe there is more risk than reward in this specific stock. This is a very speculative company and I recommend selling it. Data expected for the three studies to be released by end of September 2017.
Risk:
The company has no approved drugs on the market. Any negative clinical outcomes would hurt share value. Products in the pipeline may fail to gain approval by the FDA.
Conclusion:
This is a very speculative company. The hype on cannabis treatments has lifted the stock price higher. The efficacy has yet to be proven with this unusual approach for their respective diseases. I would recommend selling this company as the transdermal approach may prove very questionable and may disturb clinical findings.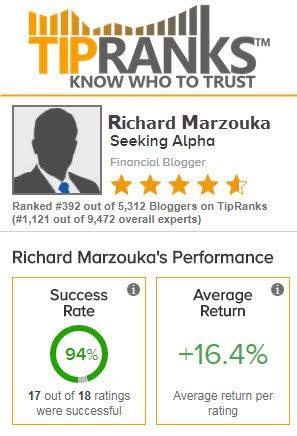 Follow my recommendations on TipRanks
Recommendations:      BUY (GILD),