The semiconductor space has just started a boom that will be incredible for some time to come. There is a huge number of stocks within technology that have plenty of room to run. I especially like semiconductors going into next year. Crypto-currency, Semiconductors, and data analytics to include artificial intelligence will be big.
The biotech sector keeps grinding higher despite all top resistance. This is the time to select quality not quantity. Pursue best of breed companies and you will outperform. This is a long distance run and not a sprint. Don't chase unicorns. You can make impressive returns by playing the right bulls.
Technology on Deck:
Data analytics and Artificial intelligence is taking over the business world by storm. It is driving real world innovation and results faster than humans ever could. Companies are jumping quickly to use this technology in every way possible. One company is looking into crunching the data from streaming video and audio. The possibilities in media and in security are endless. This is great opportunity to jump in on something new and likely big for the future.
Veritone Inc (VERI) is a developer of artificial intelligence (AI). Veritone is a recent IPO on the market. The company uses computer technology for cognitive computing purposes. It uses data structured data and both audio and video data for analysis. The company services are targeted to include Media Agency Services, software as a service solutions, and vertical markets and applications.
Source: Veritone
The company management team is very enthusiastic about the business environment and sees growth ahead. The Q1 conference call was very positive and showed substantial growth in all segments of the business year over year with explosive growth.
Gross profits grew 66% over 2016 same period. This company is just getting started and still flying under the radar. I expect more surprise explosive growth ahead for this company.
The ability to process thousands of hours of video in real time will open great opportunities for companies in using data analytics and artificial intelligence. This is strong buy.
Biotechnology on Deck:
Mirati Therapeutics Inc (MRTX) is small oncology Biotech Company targeting genetic change in tumor cells that control the growth and spread. They are developing target specific mutations that cause cancer. They have three drug candidates in the pipeline. Glesatinib (MGCD265), Sitravatinib (MGCD516), and Mocetinostat (MGCD01103).
Glesatinib (MGCD265)
Status is in Phase 2 for Non-Small Cell Lung Cancer (NSCLC) and other Solid Tumors
Targets MET and AXL cancer markers
Sitravatinib (MGCD516)
Status is in Phase 1B for solid tumors in Non-small cell lung cancer (NSCLC)
Targets Receptor tyrosine kinases including RET, CHR4q12, CBL, Trk, and DDR families.
Mocetinostat (MGCD01103)
Status in Phase 1/2  for NSCLC and other solid tumors
Targets Class I & IV HDAC Inhibitor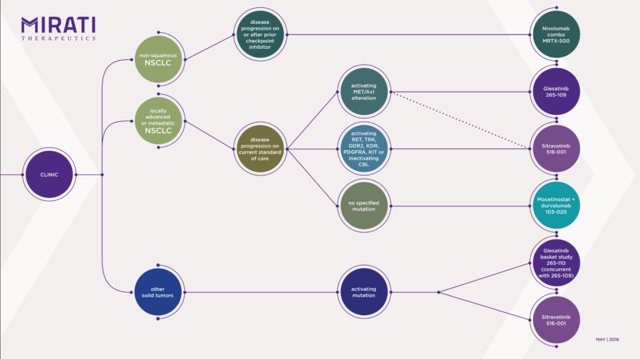 Source: Mirati Therapeutics Inc
The company is expected to update on ongoing Phase 2 study of Sitravatinib in combination with nivolumab (Opdivo) for non-small cell lung cancer patients.
Unusual volume activity in the shares since June show the stock price is on the rise and investors are accumulating the company. This company boasted a stock price north of $43 less than two years ago.
This is a speculative company in the space but given the low price point of the stock I believe this is a good entry point in anticipation of a busy biotech calendar with many catalysts that could further boost the company price. 
This speculative play has potential for massive upside on positive data from the company or the oncology space. Current price is a good entry point.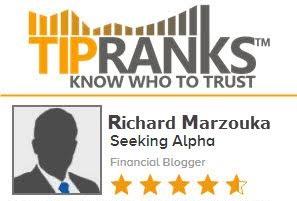 Follow my recommendations on TipRanks
Recommendation: BUY (MRTX), (VERI)
Disclosure: I am/we are long VERI.