The technical chart signals show a huge quarter would see the stock rally 12-17%. While a miss would decimate it like the previous earning report to a price around $10.50. While I like the company and the long term play. I would prefer a more strategic entry point.
Recommend HOLD on (AMD)
Big data analytics is a huge booming market space that is only going to continue. This hot trend is all over the big companies like Amazon, Baidu, Facebook, IBM, Intel, and Microsoft to name a few.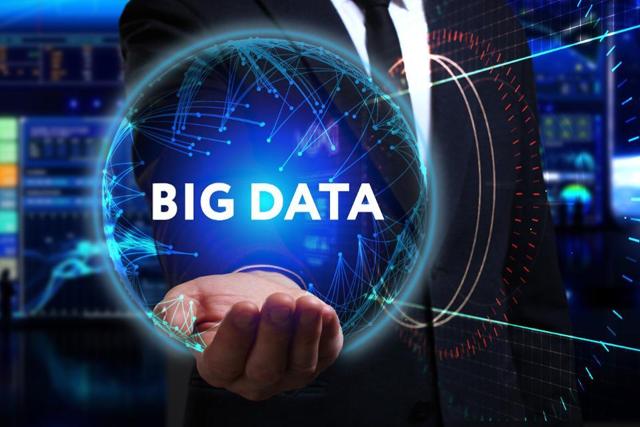 Image: Shutterstock
This business is set to surpass $200 billion by 2020. That number will likely be revised higher. The IDC forecasts that banking and manufacturing will lead the big data and analytics business.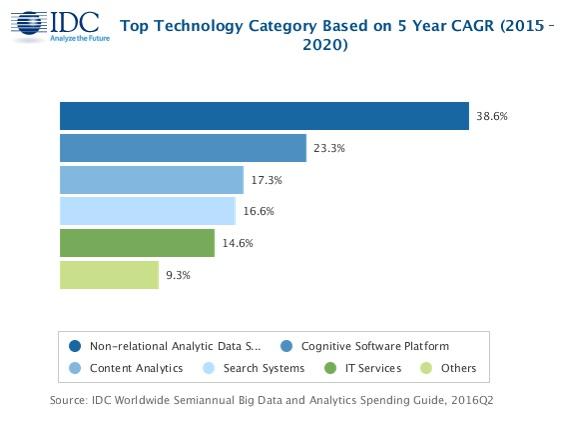 Veritone Inc (VERI) is a developer of artificial intelligence (AI). Veritone is a recent IPO on the market. The company uses computer technology for cognitive computing purposes. It uses data structured data and both audio and video data for analysis. The company services are targeted to include Media Agency Services, software as a service solutions, and vertical markets and applications.
Veritone is a game changer. It is a new innovative way of thinking in the space of big data analytics. Their approach to analyzing real time video is impressive. The company could tap into a huge media market that could take them to totally different level. I believe this company has huge potential for companies like Facebook, Google, and Microsoft. This could help focus media content to maximize results in video content.
I also think there are a number of government applications for the technology. The ability to analyze hundreds of hours of real time data in the form of video is extraordinary. Integrated with facial recognition and the limits are endless. This continues to be a huge conviction buy for my portfolio. I believe this small obscure company will make waves in the space of data analytics.
First Quarter 2017 Key Performance Indicators:
At the end of the quarter the company grew to 25 customers a 525% growth a year ago. They had 57 total accounts on their platform compared to 4 a year ago.
Fiancials:
In 2017 their net revenues for Q1 increased to $3.1 million from $2.1 million a 50% increase over the past year in the same period. Net revenue increase was primarily due  to media agency revenue of $864,000 (43% increase), as well an increase of 410% in SaaS licensing revenue of the artificial intelligence platform.
Total operating expenses increased to $9.5 million from $5.7 million from a year ago same quarter. As of 3-31-2017 the cash equivalents was $8.8 million. The company netted from the initial public offering roughly $32.6 million.
This is forward thinking and game changing technology. This is strong buy.
Recommendations:      BUY (VERI)
Disclosure: I am/we are long VERI.