Financials fell off a cliff but the warning signs were there. On April 19, I eluded to resistance in the S&P 500 and some concerning technicals in financials. I continue to believe the market has legs but I cautioned against the tending street trade of chasing financials. Let me share with you what I see going forward in the S&P 500 and for the financial sector in the near term.
On April 19 I shared,
Is the market going higher from here? The declining red trend line from the market high and the intersecting green parallel line from the low point suggest heavy resistance ahead. This level is around 2735-2745. It is unlikely the market will breach this level on the first attempt without strong sector leadership.

Source: ThinkorSwim
Taking a recent look at the S&P 500 (SPY) we see the market stalled just below the needed 2745 breakout level. Where are we headed in the near term? The first yellow arrow on the left is the primary near term target at 2622, and the next is 2635. I expect the bottom trend line to act as support and I would recommend buying at those levels.
This is going to be a sideways market for several months and all projections I run give an end of year S&P 500 of no higher than 3100. The reality we face is a market that will continue to be range bound buying support and selling the peaks. End of year market expectations may underwhelm most, and I expect a market end of year gain of roughly 6-8%. Ouch! Where are the days of the great 2017?
Personally I favor a sideways market and many active trading desks do as well. I add cash at top resistance and buy back positions when market has sold off to support. Tax implication vary based on individual and account type. Understanding sector rotations is very important to making good decisions. One sector that has been blasted as "the trade" to be in has been financials.
Follow the Money
I wrote about financial sector (XLF) weakening disposition on the technical charts as a warning sign to avoid them in the near term. I suggested a better entry point for financials would come in June. Rising rates lead to higher bank profits is not necessarily the bull case anymore. Bank stocks have priced in rising rates and there is nothing new there. Banks need more lending and the 3%+ GDP promised is creeping in slowly. Home sales are depressed leading to depressed mortgage numbers. Banks are in the business of lending so they need to lend to shine, simple as that now. To see banks move higher they have to make money on lending.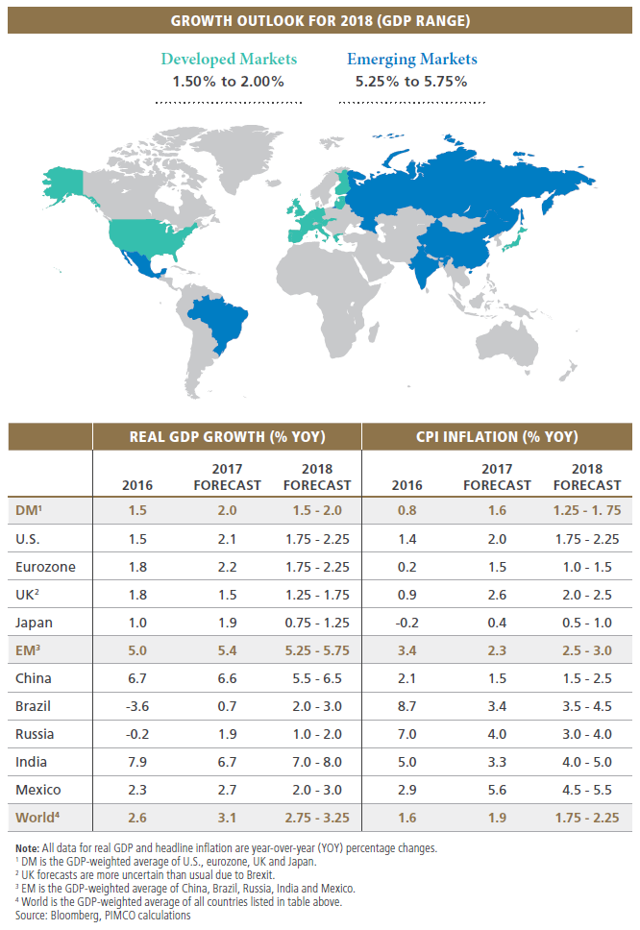 GDP forecasts of a strong economy just are not materializing right now. To be fair there are several wheels spinning like the yield curve and fear (and some unconcerned) with its inversion. Others include collapse across emerging markets, the Italy debacle (the new Greece), the ECB in a precarious position to manage rates, and more.
The extremely low VIX is hurting profits. How? Big firms make plenty of money on volatility. If the market is not climbing and there is depressed volatility then trading firms will hurt. The banks and now the wealth management firms are struggling. Goldman Sachs (GS) has just not been able to turn the corner in their business if reflected by stock price action alone. A leader in the group Morgan Stanley (MS) that has been executing fell 5.7% on a warning that wealth management is business is slowing down.
Source: TipRanks.com

Source: TipRanks.com
Another bank stock still looking to find near term bottom is Wells Fargo (WFC). The well-publicized bank issues could still pose an issue for the bank. Let me explain. While the government scrutiny may pass after the June stress test, there are still lending issues and now wealth management issues. I am not sure Wells Fargo has done enough to change consumer perception from the scandal. Heavy fines to appease the government off their bank and they have barely mounted a campaign to win back consumers.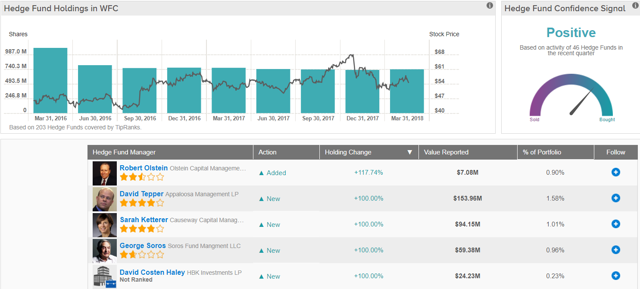 Source: TipRanks.com
While hedge funds have been attracted to stock recently, I see some worrying signs here.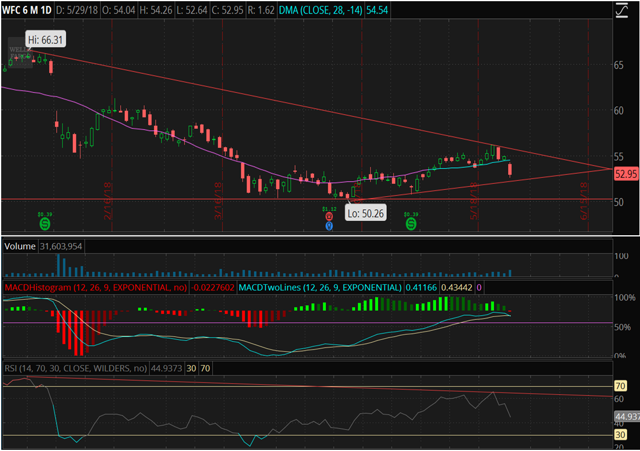 Source: ThinkorSwim
The price has consolidated but has failed to break out. The MACD is in a bearish signal with a declining RSI similar to what is seen across all financials. The technical setup on this stock will retest the recent low and given the near term negative sentiment I would expect a new low. I think the turnaround in this stock will be slow and management will realize that consumer sentiment needs to improve to turn the corner.
Final Thoughts
Expect S&P 500 to slip into support at 2622-2635. Financials still signaling warning signs to avoid in the near term. I do like the banking sector but believe in better entry point this summer. At this time I would recommend a hold on GS, MS, and WFC. Lower prices should be expected. For that reason I would also avoid 3x financials (DPST) and (FAS) as well. 
Recommendation Hold on DPST, FAS, GS, MS, WFC, XLF