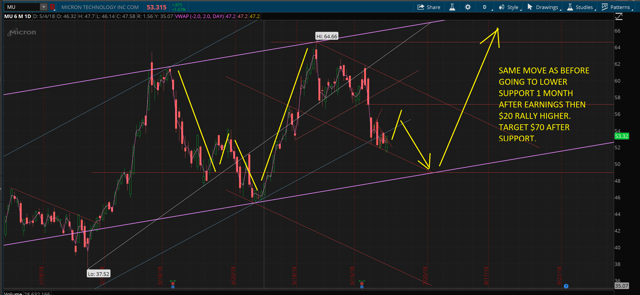 Micron (MU) Technical outlook:
The main Blue uptrend channel has broken. We have a new uptrend Channel visualized in purple. Notice the decline in angle of the uptrend from blue to purple channel. Expecting main support to hold around $49 to coincide with the 200 day moving average. 
Notice the yellow lines showing the "behavior" of the stock before, and the pattern seems to be repeating. Timing also coincides with time from last earnings report. Still expecting more consolidation. Target price remains $70. 
News on trade war can trump everything but pattern here too clear to ignore.