Apparently one test for a bubble popping is when prices start to go parabolic.
Perhaps I'm simple minded but the trajectory of GLD from 9th July to 3rd December 2009 looks suspiciously like a parabola to me: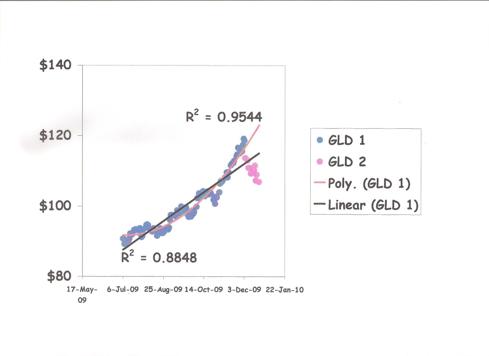 The "best-fit" for those five months of data is a second order polynomial (a parabola).
Be interesting to see what happens next?

No Positions

Disclosure:
"No Positions"