Below is a recommendation that came out at market open yesterday. The trade was just closed for a 17% gain in 24 hours.
Look, we have three spots left at our introductory annual rate. (not the monthly rate, though we do have that). You aren't going to get this stuff on regular seeking alpha where our long-term recommendations are. If you want to win like the Street, you've got to invest like it. That's what we do. Here is another trade. WHY have you not joined?
This is the entire trade, free. Here is the original publication link.
We have been eyeing the RV and specialty vehicle sector for months now as higher oil prices have stymied sales. We have always believed that sales would continued to be strong with low oil prices, and cautioned numerous times with out beloved Thor Industries (THO) that higher oil prices would devastate sales and hit the stock. But today, we are not looking at Thor, which has suffered. Instead, we are looking at a much smaller, and more diversified competitor, the REV Group (REVG). This is a conviction trade guys. We are urging a buy for our BAD BEAT members!
The company is a producer of specialty vehicles which means that it operates in several interesting and niche market segments. REV Group has grown to become a $2 billion business which produces and sells specialty vehicles of several sorts. Unlike Thor, there are several product lines beyond recreation The company has quite a diverse business in terms of products. Nearly half of sales are generated by making and selling fire and emergency vehicles, complemented by two equally large commercial and recreation divisions, typically encompassing buses, transit buses, and motorized RVs.

So as you see, it is not just in the RV business. Local governments and emergency services have to regularly order new vehicles. There is a huge market here, but the stock has been decimated as recreational sales have suffered. Take a look at the recent action:

This selloff is way way way overdone in our opinion, especially with potential growth. Yes, we realize that oil prices have no signs of falling, but there is little support for them to move substantially higher. Yes, we realize RV sales have stymied. We have seen pressure on the top and bottom lines. But what the Street is discounting here (and mispricing bets in our opinion) is creating value. The sales mix creates real diversification and stability, especially as 50% of sales are derived from selling to government type customers, complemented by consumers, private contractors, and industrial/commercial end-users.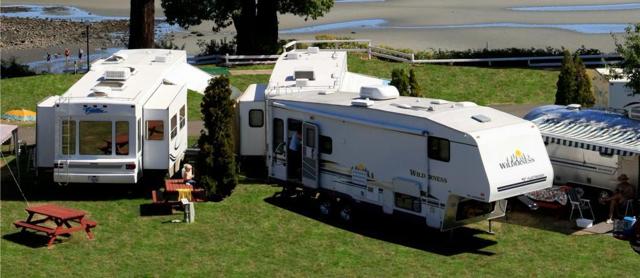 Now, in terms of the government business, it should be very stable but has been lagging in recent years as a result of deterioration of public finances following the 2009 crisis. That is a headwind, but local governments MUST provide these most basic of services. This is what we all pay taxes for. We expect that the lack of sales in recent years will create demand in the out years as fire and ambulance equipment has been ageing. Like any vehicle, there is a shelf life.
Besides the diversified product and customer group, REV Group benefits from the fact that it has a large installed base across numerous niche markets which require extensive configuration. This makes that it sees relatively little competition from competitors in terms of replacement parts, among others. It has its market solidified. Shares are now under $13, and its a BAD BEAT at this point. We are stepping in, because we see value, and from a trading perspective, a mean reversion.
The play
Current price: $12.90
Target entry: $<13
Stop Loss: $12
Target Exit: $15+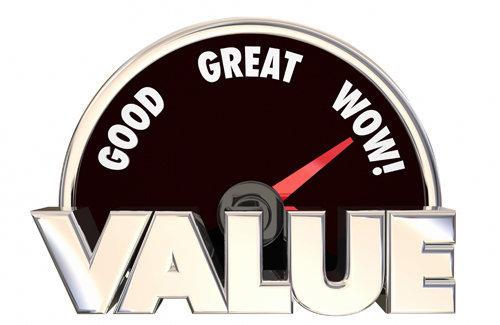 Performance
The company has made acquisitions to grow after going public. REV Group used IPO proceeds to make key deals. Last, the company acquired Midwest Automotive Designs, an up-fitter of various vehicles in a deal adding $45 million in sales. They also bought Ferrara Fire Apparatus, a fire rescue vehicle manufacturer with $140 million in sales in the same month. Huge deals. A smaller acquisition of AutoAbility was conducted late last year, adding $8 million in sales. There are also a number of partnerships. All told the company boosted annual sales by about $200 million, being an important contributor to the growth trajectory of the firm.
But guys, the stock is plummeting, surely things must be going wrong!?! Well, the quarter missed expectations, yes. We understand the trigger for today's selling. But it gave clear guidance, and had shares repurchased. We think this selloff is way overdone!
Consolidated net sales in the second quarter 2018 were $608.9 million, representing growth of 11.7% over the three months ended April 29, 2017. Net net income was $7.4 million, or $0.11 per diluted share. Adjusted net income for the second quarter 2018 was $15.6 million, or $0.24 per diluted share, a decline of 17.9% compared to $19.0 million, or $0.29 per diluted share, in the second quarter 2017. Adjusted EBITDA was also down in the second quarter 2018 was $34.1 million, representing a decline of 9.2% compared to adjusted EBITDA of $37.6 million in the second quarter 2017.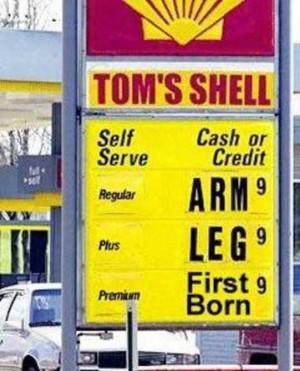 There is still a massive backlog which is being discounted. The Company ended the quarter with total backlog of $1,270.5 million, representing growth quarter over quarter and year over year. But, performance is down. The question is why?
Well cost inflation across many of the commodities and services the company buy's was significant in the quarter. Because of the big backlog, a strength, they could not offset these increases. This has hit margins and EBITDA. However, it is temporary as in response to these factors, REVG have taken mitigating action across the business to drive targeted margin expansion. First, they implemented price increases and surcharges to offset material and service cost increases for all new orders. Second, they have implemented a series of significant cost and spending reduction actions including: supply chain actions, consolidations of certain facilities, and reductions in overhead headcount and spending. These actions will result in annualized savings of $20 million and offset most of the hit from commodities. Better yet they are already fully implemented as of today.
More demand
While we have discussed why we see emergency vehicles growing in demand with aging, lets talk about RVs. Yes oil prices hurt, but we are encouraged by the youth.The majority of RV buyers are between the ages of 55 and 74 and Thor still expects growth in this age group because more potential customers will enter this age range in coming years. Buried in its recent annual report, the company noted that the 55-74 age group "will total 79 million by 2025, 15% higher than in 2015 according to the Recreation Vehicle Industry of America". However, it has been noted by the company that a recent wave of younger buyers is stepping up.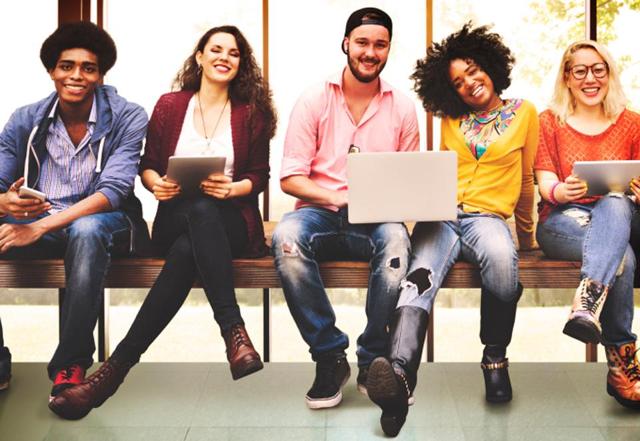 A growing percentage of sales are coming from millennials. The reasons for this are numerous. The so-called millennial generation consisted of more than 75 million people in 2015, so there are more potential buyers. Now, just because there are so many millennials and "potential buyers" does not mean they are buying. But there are several key pieces of data that suggest they are buying and will continue to do so in the years to come. Camping and high student debt are two of the main reasons millennials are buying.
In the Kampgrounds of America 2017 North American Camping Report, we learned that millennials represent 38% of the 75 million active camper households in the United States, which is up from 34% in 2016 and 32% the year before. Therefore the popularity of camping is clearly growing in this demographic. What is more, in this same report 51% of millennials plan to spend even more time camping next year. This is a major bonus. But does this mean they are buying RVs?
The camping report cited in the previous paragraph actually found millennials like to incorporate technology into their camping. This is a reason to own an RV, as it can be equipped with wireless technology to provide signals while camping. The report specifically found:
57% [of millennials] state that technology also enhances their trips, suggesting that the ability to access technology improves the quality of the experience simply by allowing them to camp more often.
Given the ability of RVs to offer wireless connectivity or other technology, we see these findings as bullish for sales of RVs. There are other reasons millennials are opting for RVs.
Millennials are plagued with mountains of student debt. One may infer this debt to mean a weak consumer, but Americans need homes and transportation methods. A motorized RV can serve as a home, in addition to a means of travel. For the youngest millennials who are just beginning their working lives, towable RVs offer a cheap alternative that allow for camping, which helps explain the rise in sales in this category that we have been seeing over the last few years.
What is more, many millennials are living at home for much longer than in decades past, in part. It is not uncommon then for some to live on their parents' property in a smaller motorized home. Others will rent a spot on property to park their camper/RV. While this may be an anecdotal observation, it is an increasing phenomenon. With so many camping, using RVs as a living situation, and the desire to connect to technology, the market can fulfill these needs with the financing of an RV. The growing backlog supports this notion.
Take home
Stock is beaten down too far, and we are betting on a mean reversion. Even with factoring in the hits to EBITDA, the value is present, and shares are trading at their lowest forward multiple ever. We think this is a bet worth considering, but keep your stops tight because Mr. Market's momentum is powerful at times, defying logic.
We see another WINNING trade on the horizon, and are confident we will be the top performing service for the third month in a row. Congrats to all of our members.
Why sign up? Look at some of the reviews






We find beaten-down stocks and profit from their reversals. Swing trades and deep value plays are suggested almost daily. Dozens of investors are winning thanks to ideas like this. We've generated thousands of profitable ideas, but our best ideas are reserved for our members. Invest in your future by joining BAD BEAT Investing for free.
You can try BAD BEAT Investing free for the next few weeks only, because free trials are ending.
Are you going to get in the game? Become a member of the BAD BEAT Investing Philosophy, and let's start winning together.
Our best work is reserved for members of BAD BEAT Investing.
Our introductory pricing at 46% off the annual rate is only available to 4 more paying subscribers.
Why not you? After this, the price will nearly double as the community continues to grow. Lock in for a cheap cup of coffee a day!
WHAT WE DO FOR YOU:
We find beaten-down stocks and profit from their reversals.
Swing trades are suggested almost daily, along with frequent deep value plays.
Guided entry and exits.
Open discussions of ideas with other day-traders and DEEP value investors
We've generated thousands of profitable ideas, but our best ideas are reserved for our members.
Invest in your future by joining BAD BEAT Investing today!
Aren't you here to make money?