Prepared by John, chartist and broad market specialist at BAD BEAT Investing
At BAD BEAT Investing, we get a ton of questions about what is happening in certain sectors all throughout the year. Recently we were inundated with questions regarding healthcare. Before that oil and gas. Before that, it was retail (which is increasingly being asked about).
Currently, there is extreme pain in precious metals and mining stocks. We had called for accumulation of (HL) in particular, with positions for many of our traders now complete at the last suggested buying level of $1.40-$1.50. We are there now today. There are many of you who hold names like (EXK), (AUY), (EGO), (NEM), all are getting hit. A simple look to the basket ETFs like (GDX) and (GDXJ) reveals pain.
We also like stocks known as streamers. These include (WPM), (FNV) and (SAND). The business models are unique. We are of the opinion that stocks in this sector are worth accumulating as well, but they have also for the most part been hammered. 
The last few days gold and silver have rallied, but the charts from may tell the story. 
To answer the initial question as to "what is happening" to so many of these, we have a simple response. In fact, it is pretty easy to answer. Metals and mining stocks are basically 'commodity' driven and the commodity is the underlying precious metals and base metal byproducts which the company's produce and sell. Of course there are company specific issues with whatever names you are looking at. A good example being NEM buying (GG), or political issues with EGO) or mining expenses in Nevada with HL, or problems with financed projects with the streamers. But at the end of the day, these stocks are correlated with the price of metals. Sure they move with the market too and such, but the metal prices drive everything.
So when you look at your metal and mining stocks and go "gee this one is lagging the last few months", we sure hope you are accumulating shares. Unless you think the price of metals is going to next to nothing, the demand and supply curves have always favored higher prices. Right now, the main metal prices, as well as byproduct prices have plummeted, and the charts tell you everything.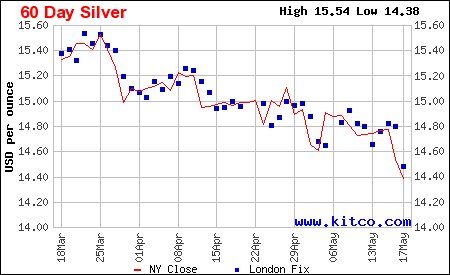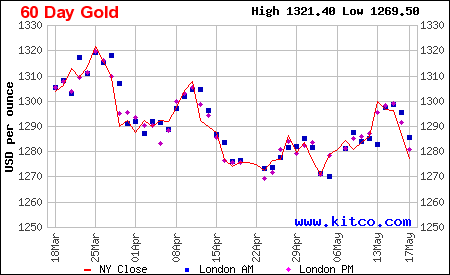 Chart sources: Kitco.com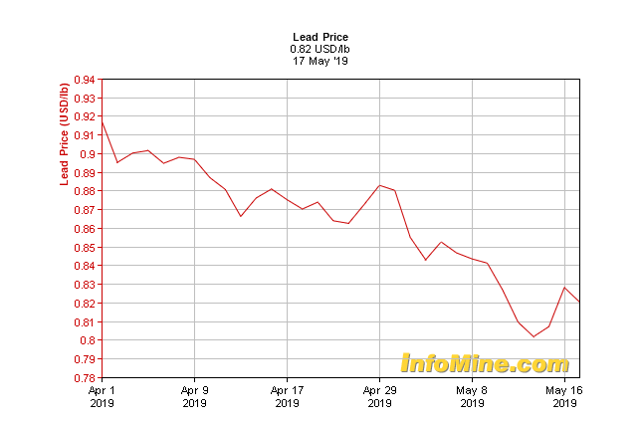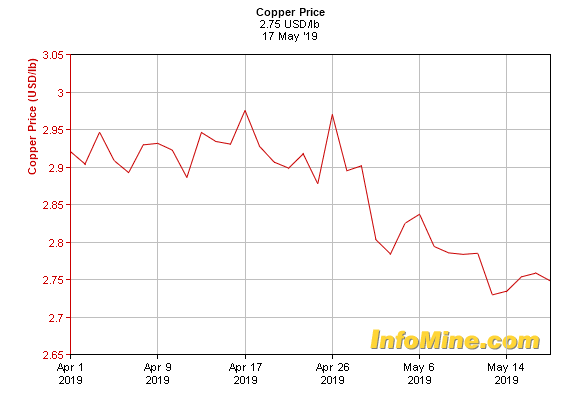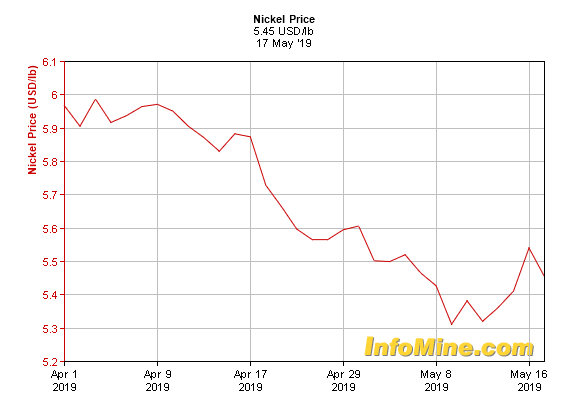 Chart sources: InfoMine.com
So, I think this is pretty clear as day. Your metal and mining stock is falling because these metals which they produce and sell have gotten creamed. While this may seem elementary for some of you, please bear in mind the BAD BEAT Investing community is host to hundreds of members from around the world at different levels of knowledge and skill. We cater to all of you. For those who truly still think it is 'their bad luck' or 'only my stock', here is the silver miners ETF (SIL) chart:

Source: BAD BEAT Investing
You are not alone. Accumulate into a nice position in your preferred stock, then be prepared to offload on the next huge extended rally, which as you know, is always right around the corner. Sometimes the turn is just on a longer road than others.
Fire Sale! Join A Community Of Traders Seeking Rapid-Returns.
If you enjoyed this column and our process you can join the community of traders at BAD BEAT Investing before price RISE next month!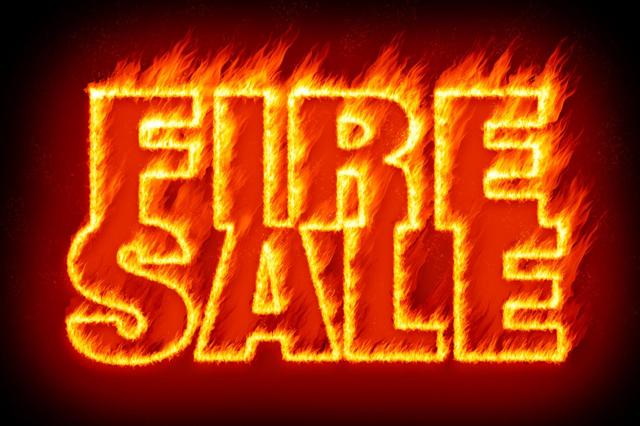 We're available all day during market hours to answer questions, and help you learn. Learn to catch rapid-return trades.
Access to a dedicated team, available all day during market hours.
Rapid-return trade ideas each week
Target entries, profit taking, and stops rooted in technical and fundamental analysis
Start winning
Disclosure: I am/we are long SAND, HL, WPM, NEM.