Interesting Exploration play in Morocco. TMX Exchange: LOI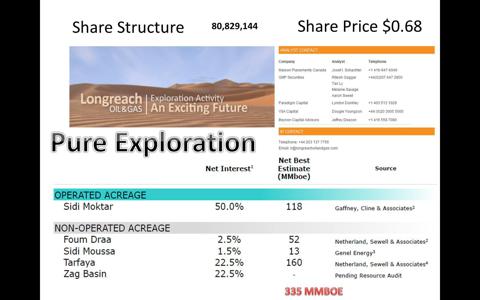 A Pure Exploration in Morocco, LOI owns 13% of all licenses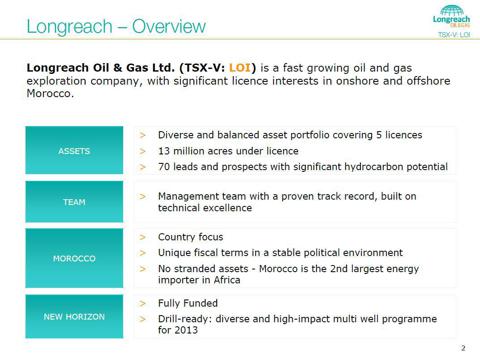 Has raised $30 Million, has 2 wells lined up with identifiable targets. Could be drilling in Q2 to Q3 on the Koba prospect. A large 4 way closure exists on seismic, the target is a Triassic sandstone.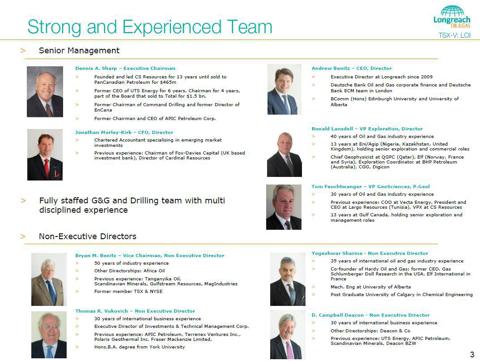 EXPLORATION POTENTIAL is quite interesting in Morocco, the Sidi Moktar license is where they plan to drill the first well. Oil can be sold right in country, demand is strong, morocco imports 99% of all Oil and 91% of all gas. tax royalty is only 10% for oil. 10 year tax holiday on discoveries, making 1 barrel found in Morroco, similar to 13BBL in Algeria, or 7 Barrels in Nigeria. The jurassic has produced 30bcf of gas, any gas can easily be sold to the OCP Phosphate mine as it is consumed in vast quantities to make phosphate.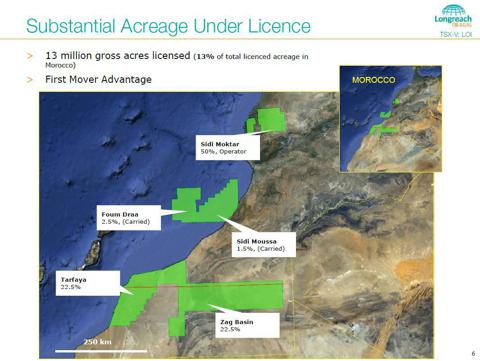 GOVERNMENT is very supportive of finding new Hydrocarbons, the low tax and royalty is very compelling. existing pipelines make any new find rather straight fwd to a demanding market.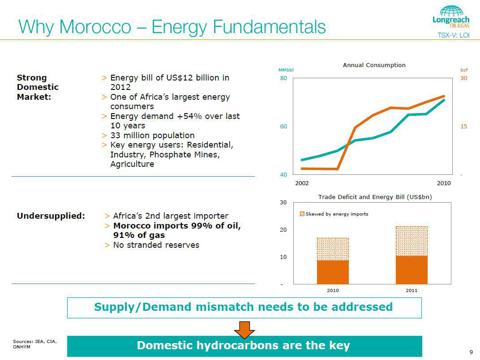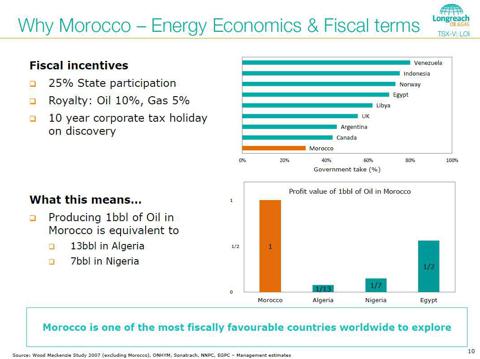 KOBA and Kamar are the two prospects to be drilled in 2013. Both sit on land with prior history of oil/gas shows. Koba could spud (start drilling) between April-June pending rig availability.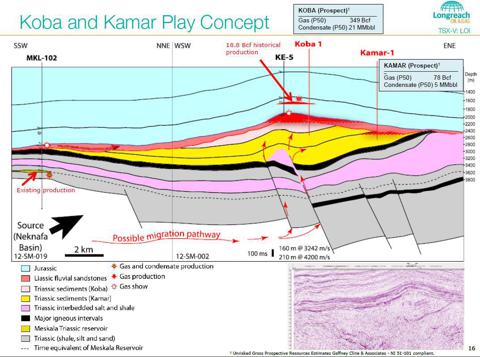 The management team has experience in north Africa, last year some of the directors were part of AOI or Africa oil, which was the TMX Venture best performer of 2012, producing a 347% return due to a discovery well.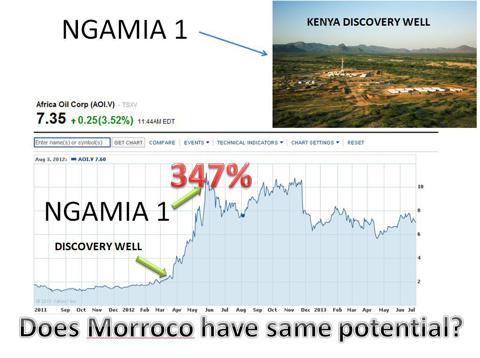 Repeating this kind of success is on the mind of the CEO who is a relative of the Director of AOI. The Nat. Gas needs of the phosphate industry combined with high prices for Nat Gas, make long term contracts viable if the KOBA prospect has commercial gas.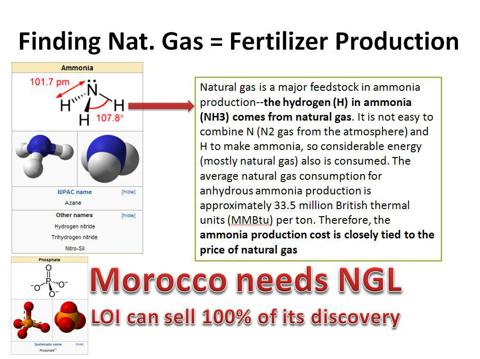 Acreage wise LONGREACH has established holding 13% of all existing exploration licences. This is a worthy venture to do some homework on. Drilling will commence between Q2 and Q3.
[INSERT SEPT 2013]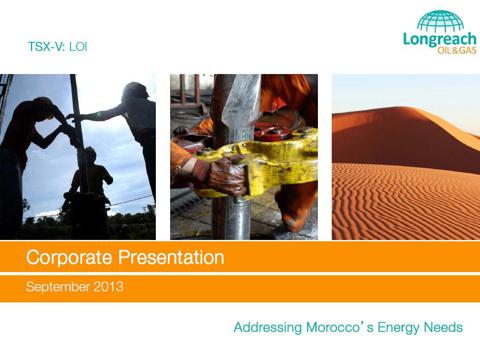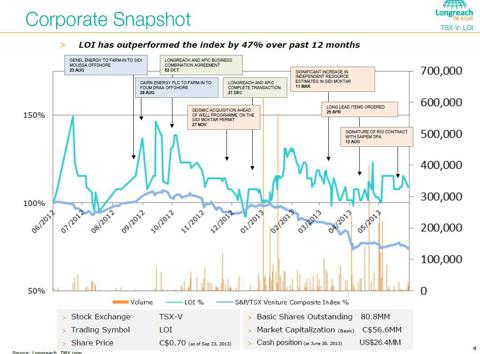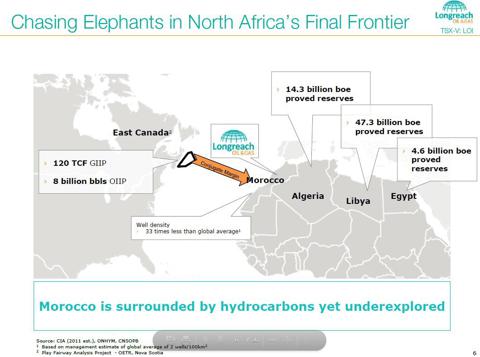 Disclosure: I have no positions in any stocks mentioned, and no plans to initiate any positions within the next 72 hours.