http://usasymposium.com/bakken/

BakkenNorthDakota.Com is being built now, meanwhile....
The Bakken formation is a rock from the Late Devonian to Early Mississippian age occupying about 200,000 square miles (520,000 km2) of the subsurface of the Williston Basin, underlying parts of Montana, North Dakota, and Saskatchewan.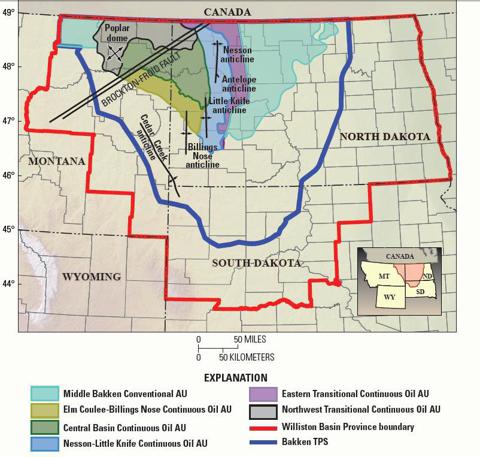 What is a "BAKKEN?" It is a rock layer containing Oil, that was named after Henry Bakken, a farmer in Tioga, North Dakota who owned the land where the oil formation was initially discovered, in a boring for oil.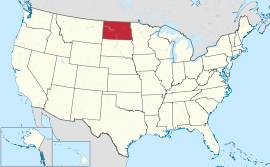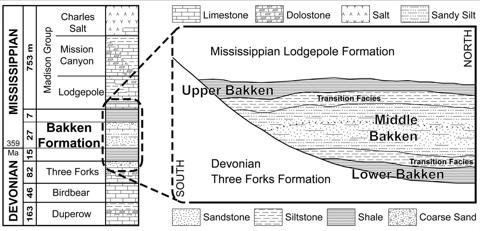 Since 2007, Oil production has skyrocketed in North Dakota in the BAKKEN mostly due to new Horizontal Drilling and Fracing technologies.

The result for North Dakota, INCOMES are up $20,000 since the boom started.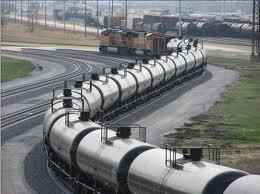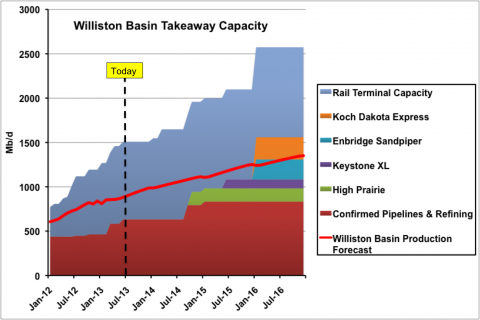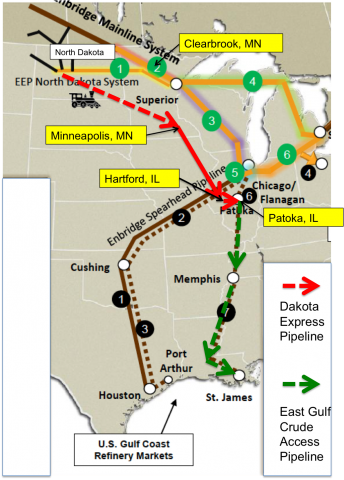 FRACKING or Fracturing
OIL, FRACSAND, EQUIPMENT, PIPE, all by RAIL
WATER PUMPS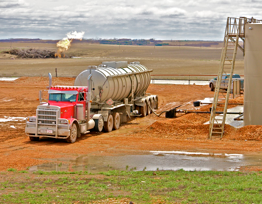 Without a pipeline, rail is the only other affordable existing transport method for North Dakota Oil. BNSF is one major rail company cashing in on the Bakken Boom.
Energy Security and the Economy
The Keystone XL (KXL) pipeline will have the capacity to transport 830,000 barrels per day (bpd). Approximately 525,000 bpd of Canadian oil sands crude could ultimately be transported via KXL. TransCanada has indicated that up to 30 per cent of KXL's capacity would be utilized by tight, light oil from the Bakken Formation, which is located in Montana and North Dakota, further contributing to U.S. energy security.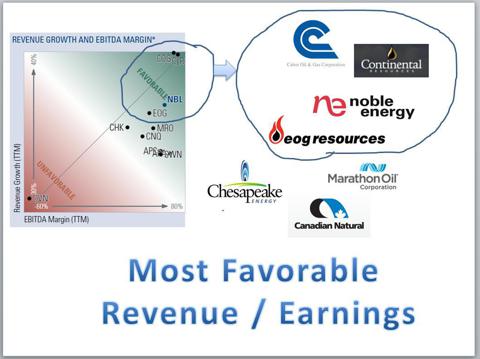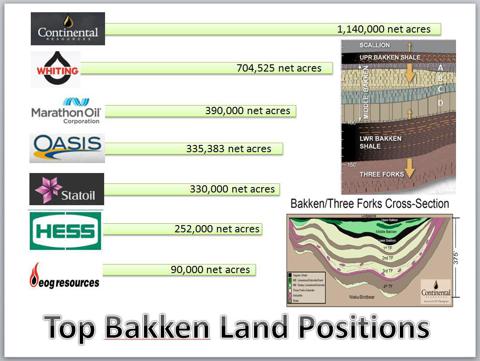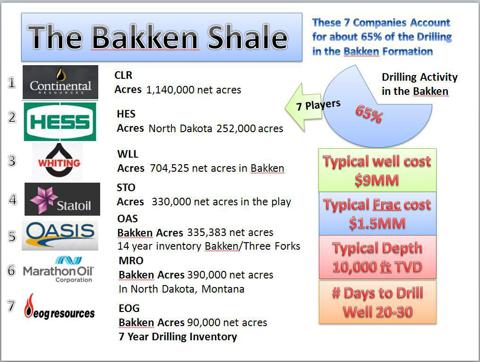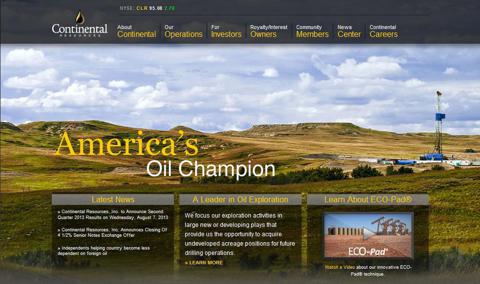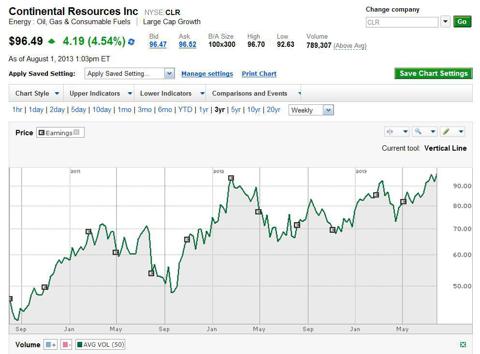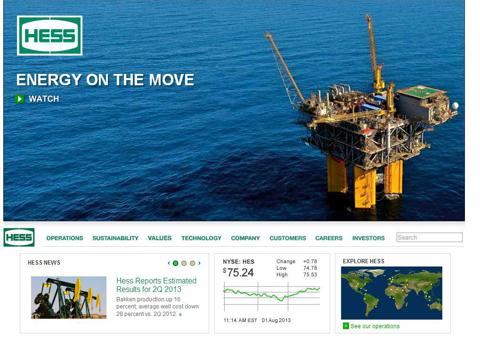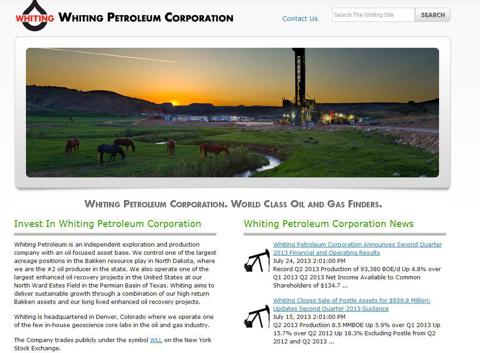 3Chem, LLC - 147
http://www.3chemllc.com
Our Mission at 3chem, LLC is to provide unmatched local service and solutions and become a value added partner to our customers. 3chem is a privately held, independent chemical company engaged in the application of customized specialty chemicals for the oil and gas industry. 3chem currently operates in the Williston Basin of North Dakota as well as in the Mid-Continent Region of Oklahoma and Texas.
3M - 330
http://www.Scotchlite.com
3M™ Scotchlite™ Reflective Material is recognized as the leading high performance retroreflective material for enhancing worker visibility. The Scotchlite reflective material brand provides increased peace-of-mind to people who wear safety garments. They know that their garment contains material that will enhance their visibility in low-light and nighttime conditions. And they value that their reflective material comes from 3M, a trusted name known for quality and innovation.
Abrasives Inc. - 154 & 155
http://www.abrasivesinc.com
Abrasives Inc. manufactures and distributes a high quality blast cleaning abrasive known as Black Magic® "The Tough Stuff" coal slag. Recycling the coal by-product from local power plants, Abrasives is a "green" product that is used in the blasting and pipeline industry. Aptly called "The Tough Stuff", Black Magic is known for its hardness and superior cleaning performance and is delivered to customers "when they need it, where they need it". Abrasives Inc also distributes a variety of other abrasive material including Starblast™, Garnet, Aluminum Oxide, Steel Shot & Grit, Soda and custom orders. Abrasives Inc is also a distributor for Clemco, the world's largest manufacturer of media blasting equipment. Clemco offers all sizes of equipment from blast pots, blast cabinets to blast rooms. A full line of equipment is stocked at Abrasives Inc including hoods, hose nozzles and parts.
ABW Technologies, Inc. - 700 & 701
http://www.abwtec.com
ABW Technologies is a large custom metal fabrication company located near Seattle. We specialize in insulated wellhead shelters, vessels, pipeline support equipment and structural steel.
Accelerated Tanks and Trailers - MB4
http://www.tanksandtrailers.com
A manufacturer of patent-pending insulated frac tanks that are energy efficient, environmentally-friendly and can help save a lot of money on heating costs. Our UL-approved insulation method has decades of test data and is field repairable. A manufacturer of steel vacuum trailers up to 185 Bbl that look good, pull well and are made to handle the rough Bakken roads.
ACL Combustion - 132
http://www.acl-manufacturing.com/index.html
ACL Combustion is an Industry Leader in the supply of Combustion Safety Controllers, Industrial Burners / Burner Management Systems, High Efficiency/Low NoX Burners, and Flare-Stack/Incinerator Ignition Systems.
Advanced Energy, LLC - 804
http://www.aenergy.net
Advanced Energy is your surface hole drilling specialist. From conductor to wellhead we get in and drill your surface hole in the safest, most efficient way possible!
Aire Industrial - MB1
http://www.aireindustrial.net
AIRE Industrial offers a complete line of portable secondary containment berms, flexible storage tanks and bladders as well as spill kits and containment products. AIRE Industrial has offices in Idaho, Washington, North Dakota, and partners in Europe, Asia, North Africa, New Zealand, the Middle East and South America.
Airgas On-Site Safety Services - 165
http://www.airgasonsitesafety.com
Airgas On-Site Safety Services provides workers in the oil and gas industry services, training, and personal protective equipment. Our services include breathing air equipment rental for drilling rigs, workover rigs, flowbacks, tank entries, repairs. We train H2S awareness, confined space, first aid/CPR, and medical evaluations and fit testing.
Airgas USA, LLC - 164
http://www.airgas.com
Airgas is the United States' largest supplier of industrial, medical, and specialty gases and related equipment, safety supplies and MRO products and services to industrial and commercial markets.
AIRSTAR CONSTRUCTION LIGHTING by Hwy Safety Zone - 539
http://www.hwysafetyzone.com
Non glare temporary portable construction lighting, 15,000 SF to 108,000 SF. The best lighting system on the market for worker safety with virtually no night blindness that could result in worker injury or death. Compact and portable units that set up in minutes. Small 15,000 SF to our large 108,000 SF model.
Allguard Security - 112
Complete line of CCTV Systems for Well Locations, Job Sites and Businesses. Also Fleet, Vehicle and Equipment GPS tracking and locating.
ALLTITE, Inc. - MB2
http://www.alltite.net
Alltite supplies torque and tensioning solutions for Wellheads and BOP. On-site repairs and Calibration services for tools and gauges.
AmeriPride Services - 708 & 709
http://www.Ameripride.com
AmeriPride is a full service provider of Direct Sale and Rental FR Apparel. With over 125 years' experience, we are the FR Apparel experts in the Bakken.
AMICO - 644
www.amico-grating.com
AMICO has virtually 100 years of bar grating manufacturing and fabrication experience. We produce a full range of welded, press-locked, swaged and heavy-duty grating in a variety of metals including carbon steel, stainless steel, and aluminum. AMICO offers a full range of fabrication services including estimating, design, engineering and project management.
Andy's - 302
Description Coming Soon
Anixter - 663 & 664
http://www.anixter.com/
We excel in providing a unique combination of superior Enterprise Cabling and Security Solutions, Fasteners, and Electrical and Electronic Wire & Cable product offerings, unparalleled technological expertise and innovative supply chain solutions- designed to benefit your bottom line.
Applied Hi-Performance Products - 653 & 654
http://www.appliedhi-perf.com/
Applied Hi-Performance Products (AHPP) helps companies that experience problems with points of friction, heat generation and wear. AHPP Markets: Energy Release (ER) Antifriction Metal Conditioner, Cutting and Tapping Fluid, Penetrating Lube, Chain Grease, High Temperature/Pressure Synthetic Grease and Engine Treatment.
Arjay Automation, Inc. - 106
http://www.arjaynet.com
Arjay Automation is a supplier of instrumentation for pressure, flow, level, temperature, and analytical devices. We offer a number of technologies to solve solutions for many applications. We also provide interface solutions with this instrumentation for wireless, HART, Modbus, Profibus, Foundation Fieldbus, Ethernet IP and other industry protocols for networking instrumentation with SCADA and PLCs. Please visit our web site at arjaynet.com or call us at (800) 761-1749.
The Associated Press - 440
http://www.ap.org
The Associated Press, a not-for-profit cooperative, is one of the most trusted sources of news content in the world. Founded in 1846 by its five original newspaper members, the AP today has more than 3,200 staffers, including journalists in every U.S. statehouse. Its reporters work from more than 280 locations in more than 100 countries. AP provides text, image and multimedia content to newspapers, websites, broadcasters, corporations and government agencies around the globe.
Avitus Group - 711
http://www.avitusgroup.com
Avitus Group handles all your administrative hassles; we do payroll, bookkeeping, online marketing, taxes, human resources, strategic planning, business valuation, IT services, and much more.
Axon Development Corporation - 800
http://www.axonsoftware.com
Axon® is the only Trucking Software with Oilfield Ticketing, Dispatch and Accounting that is Totally Integrated in Real-Time, meaning that information only needs to be entered once to instantly update all of your Axon system automatically.
Bakken Breakout - 466
http://www.bakkenbreakout.com
Published by the Bismarck Tribune, Bakken Breakout is your in-depth authority on oil exploration and production in the Williston Basin. With a distribution of over 47,000 copies each issue, Bakken Breakout offers unparalleled branding exposure, reaching a vast audience in western North Dakota including land and mineral owners, investors, exploration and production companies and jobseekers alike.
The Bakken Field Guide - Media Table
https://bakkenfieldguide.com
The 2013 Bakken Field Guide is an exclusive product and service booklet featuring over 125 categories of companies doing business in the Bakken region. 25,000 copies distributed throughout: •Western, ND •Eastern, MT •Southern SK •International Mailing. The guide can be found in pickups, offices, hotels, 'man-camps,' restaurants, at home, and in the field!
Bakken Generator - 211
http://www.globalpwr.com/bakkengenerator
Bakken Generator, a division of Global Power Supply, has a sizable inventory of CAT and MQ Power generators and transportable fuel tanks suitable for rapid deployment of both permanent and temporary power requirements. Bakken Generator has access to the Global Power Supply nationwide fleet ranging from 50 kW to 5 mW.
The Bakken Magazine - 438
http://www.thebakken.com
The Bakken magazine is a monthly magazine focused on exploration & production, logistics, infrastructure & construction, and products & technology in and around the Bakken region. Readers gain knowledge on the most important industry & community news, data, events and policy affecting companies doing business or looking to do business in the Bakken region. The Bakken's readership incudes oil & gas executives, drilling contractors, legislators, industry suppliers, organizations and key-decision makers working in the Bakken oil play.
866-746-8385 - service@bbiinternational.com - www.thebakken.com
Bakken Oil Business Journal - Media Table
http://bakkenoilbiz.com
The BAKKEN OIL BUSINESS JOURNAL is a print and digital Journal dedicated to connecting business and resources in the greater Bakken Petroleum industry. The Journal publishes every other month, with a corresponding digital version instantly available. Up to 4,000 copies are mailed direct to a qualified demographic of businesses & companies in the Oil Industry. As an added BONUS, the Journal is handed out at top Bakken Region Oil & Energy Conferences/Shows.
Bakken Post - Media Table
http://www.bakkenpost.com/index.html
Description Coming Soon
Basic Energy Services - 179
http://www.basicenergyservices.com
Basic Energy Services is committed to being a leader in the oil and gas well servicing industry by:
Providing services which exceed or customers' expectations,
Maintaining a work environment that is satisfying to our employees,
Conducting our business in accordance with the highest ethical standards, and
Generating a financial return to our shareholders that encourages their continued investment in the Company.
We strive to fulfill that commitment by getting the job done right the first time. "Getting the job done right" means we have completed our work efficiently; to industry and customer standards; and without injury to people, damage to property, or adverse impact to the environment.
Beabout Company, Inc. - 129
http://www.beabout.com
Beabout Company is a local representative for Schneider Electric, Remote Telemetry Division. Visit our website at www.beabout.com.
Beaver Creek Archaeology, Inc. - 168
http://www.bcarch.org
Beaver Creek Archaeology provides Cultural Resource Services for clients to fulfill Section 106 and NEPA/NHPA requirements on Federal lands or split estates
Bloomfield Enterprises - 716
http://www.swivel.pro
Bloomfield Enterprises is a dealer for Swivel Storage Solutions. Swivel Storage Solutions manufactures heavy duty work benches, road boxes, and stationary storage cabinets.
Blue Cross Blue Shield of ND - 404
http://www.bcbsnd.com
Blue Cross Blue Shield of ND offers Employee Benefits to businesses across the nation with emphasis on Health, Dental, Vision, Life and Disability coverage.
Boots Transportation - 605
http://www.bootstransportation.com
Boots Transportation specializes in hauling heavy oilfield equipment & rig moves. We have served the US, Canada & Mexico for over 25 years. We get the job done with safety, time & cost being our top priority!
Borejaks Energy Services - 827
http://www.borejaks.com
We are an oilfield fluids reclamation company with several strategic locations, and more on the way. We pride ourselves on state of the art equipment and great amenities for our guests. We provide saltwater disposals, fresh water depots, and solid waste available at most locations.
Boss Manufacturing - 719
http://www.bossgloves.com
Boss manufacturing is celebrating 120 years in hand protection. We are an importer of gloves, boots, rainwear and safety vests. We will be featuring our Hi-Viz; Impact Mechanics; and Cut resistant hand protection along with our FR vests.
Boyd & Sons Construction, LLC - 625
http://www.boydandsons.com
Here at Boyd & Sons, we have experienced and talented personnel capable of working in harsh conditions and dealing with strict timeframes. We have constructed hundreds of miles of pipeline with top-quality companies such as Noble Energy, Atlas Energy/Chevron, Whiting, StatOil, XTO, and many others. We perform all aspects of pipeline construction such as trenching, directional boring, jack & boring, welding, testing, well hookups and plant construction. We have a vast amount of equipment and personnel to handle any size project. We also construct well sites and perform other various services to energy companies in the area.
Brody Chemical - 138
http://www.brodychemical.com/
Brody Chemical specializes in the industrial and mining markets providing a line of qualify chemicals at competitive prices. Our goal is provide our customers with the best product possible with strict quality standards and excellent customer service.
Bulwark Protective Apparel - 320 & 321
http://www.bulwark.com/
Bulwark is the world's largest manufacturer of industrial flame-resistant apparel, with 42 years serving the oil & gas, electric utility, and petrochemical markets globally through innovative design and manufacturing of the broadest range of products and by providing superior technical expertise. Bulwark Protective Apparel is a division of VF Corporation, the world's largest branded apparel company.
BW Insurance Agency - 163
http://www.bwinsuranceagency.com
BW Insurance Agency, Inc. can develop an insurance program specific to your needs, whether you are buying your first home or protecting your business assets.
Calfrac Well Services Corp. - 210
http://www.calfrac.com
We understand the stakes: today's high-impact unconventional oil and natural gas wells are expensive, commodity prices can be volatile, and service efficiency is critical. You need to minimize risks and maximize results - the highest possible well productivity, the greatest possible reservoir drainage - to meet your company's thresholds for economic returns. You need to create predictability and repeatability so you can keep growing the play.
Calfrac shares your goals: that's what makes us Customer-Centric. Everything we do is driven by our commitment to helping you succeed. Many of our people have been in this industry for decades. We understand far more than just our own pressure-pumping equipment: we have a deep understanding of oil and natural gas reservoirs - including the complex shale and tight sand/siltstone intervals being pursued nowadays. That helps us develop the right fracturing programs, integrated with our continually evolving in-house chemistries, to deliver the optimum well completion results you're counting on.
Calibration Technicians & Supply, Inc. - 707
http://www.caltechsupply.com
Calibration Specialist & Instrumentation Supplier. Distributor for Calibration Equipment, Instrumentation Installation Supplies and Gas Detection. N.I.S.T. Traceable Laboratory for Repair and Recertification of Calibration Equipment.
Calscan Services/USA - 717 & 718
http://www.calscan.net
CalScan Services is a Mfg./Service company that provides Innovative Solutions & Tools for surface monitoring and Down-hole as well as Production solutions. Our Cutting edge Low Powered Solutions for Data monitoring and collecting Flow, Pressure, Temperature, etc. is Field Proven and Accurate.
Cameron - O-201
http://www.c-a-m.com
Cameron offers flow equipment products, systems and services critical to our customers' needs including wellhead systems, frac support services, frac tree and manifold rental and sales, flowback and well testing equipment and services, and artificial lift technologies. We also provide aftermarket services: from parts and field services, to repair and remanufacturing, to asset management. Visit Cameron (booth #...) and discover a complete portfolio of proven equipment and services to increase productivity, cost-effectiveness and safety in your shale oil and gas plays.
Capflow Funding Group - 541
http://www.capflowfunding.com/
CapFlow Funding is here to facilitate commerce by providing the one true financial tool that gives business the momentum to succeed - Working Capital. Helping Clients to improve cash flows enables them to fill another order, complete another project, and successfully manage growth. Our asset based strategies include Factoring, PO Finance and Inventory Finance, all of with allow companies to monetize assets and take their businesses to the next level.
Carhartt - 301
http://www.carharttfr.com
There's No Match for the Carhartt FR patch. Carhartt offers a full line of FR clothing including coats, jackets, jeans, overalls, shirts and sweatshirts. Visit our booth to learn about our new NFPA 2112 light weight knits and FR rainwear.
Cascade Drilling, L.P. - 630
http://www.cascadedrilling.com
Full Service Environmental and Geotechnical Drilling Services
Centennial Homes - 457 & 901
http://www.centennialhomes.com & http://www.careersatcentennial.com/
Centennial Homes is a manufactured and modular home dealer that has served over 12,000 customers in 44 years of business. We have manufactured home communities and single family home developments throughout the Bakken region. We offer homes in a variety of price ranges to suit any need, whether it be for a single family or a company looking for multi-unit employee housing solutions. We also offer a variety of employment options. Join our team today and build your career in Sales, Service, Finance, Marketing or Administration at one of our nine locations across South Dakota, North Dakota and Montana.
Center for Transportation Safety - 137
http://www.centerfortransportationsafety.com
Center for Transportation Safety (NYSE:CTS) offers highly customizable programs that include mobile and fixed full-freedom simulators, light duty skid vehicles, classroom, behind-the-wheel and on-line training. Its clients include corporations, non-profits, municipalities and state and federal governments. CTS also helps in recruiting and training drivers to receive their Commercial Drivers Licenses (CDLs).
Central Machining & Pump Repair - 660
http://www.centralmachining.com
We're a complete Welding & Machining outfit that provides on-site and in shop services to the oil, agricultural, mining, power, sugar, refineries, and industrial companies. Please visit our website at www.centralmachining.com for a complete list of services and company information.
Century Laundry - 712
http://www.centurylaundry.com
Century Laundry is a distributor of commercial laundry equipment. We serve the Bakken and much of the upper Midwest as the exclusive distributor of Dexter laundry equipment. Dexter has been in business since 1894 and is 100% employee owned and made in the USA.
Certified Labs - 609
http://www.Certifiedlabs.com
Certified is an international company established in 1949 with global manufacturing faculties. We are a major supplier of fuel quality assurance and lubrication products for businesses. Certified ensures extensive laboratory research and development alongside rigid quality control, all while continuing to be one of the largest manufacturers and suppliers of lubrication products in the world.
CG Electrical Services - 136
http://www.cgelectrical.net/
CG Electrical is a full service electrical contractor serving the needs of the oilfield and related infrastructure. We offer highly trained technicians for any job. We also have a full line of electrical rental equipment including generators, light towers and power distribution equipment.
Colonial Life - 426
http://www.coloniallife.com
Colonial Life and Accident is a leader in Worksite Voluntary benefits. Voluntary Benefits provide flexibility and a broad portfolio of personal products including disability, accident, life, cancer, critical illness and hospital confinement coverage through payroll deduction. Benefits pay cash directly to the policy holder (unless otherwise specified), guaranteed renewable and portable.
Concrete Boards of America - 905
http://www.concreteboardsofamerica.com
The CBA panelized construction system is a quick, easy way to build rapidly a residential or commercial building shell structurally sound and flexible enough to adapt to most layouts that may be concurrent with CBA design criteria.
Couplings International - 140
http://www.couplingsintl.com
Couplings International was formed to fill a gap in the coupling market. We want to provide EASY ordering, KNOWLEDGEABLE service, GREAT pricing, and FAST shipping to those in the oil drilling industry. We know that gaps in supplies effect your production and PROMISE to do our best to get a fantastic product to you quickly and right THE FIRST TIME. We want to be your single source for ALL of your couplings.
CPI (Compressor Products International) - 613
http://www.c-p-i.com/
CPI provides quality, precision engineered compressor components, lubrication systems and field support services that deliver reliable performance. With over 100 years of history, CPI maintains consistent growth as an international manufacturing and services company focused on providing the highest quality products and services to the compression industry.
Crossroads Tanks - O-205
http://www.crossroadstanks.com
We provide environmentally friendly products for downhole injection including tanks and tank systems, fittings and chemical pumps.
Cruz Energy Services - 160
http://www.cruzenergy.com
Cruz Energy Services is an experienced alternative to other contractors serving the continental United States oil fields. Our extensive experience in harsh climates, combined with our specialty equipment and consistent high performance in logistically challenging projects, separate us from the competition. We continually perform on time, safely, and under budget. Cruz provides Heavy Civil Construction, Rig Moving - In field / Cross country, Tank Battery Construction, Roustabout Support Services, Barging, Mobile Camp & Office Facilities, Crane Tax Services, Heavy - Haul Trucking, Interstate Trucking, Fabrication / Welding Services, Logistics Consulting, and Feasibility Studies.
D&J Equipment Sales & Service - O-202
http://www.stertil-koni.com/
Welcome to Stertil-Koni, the leader in heavy duty vehicle lifts. From bus lifts to truck lifts, we do it all. Our world-class product range includes award-winning mobile column lifts and in-ground lifts - including piston lifts and scissor lifts - as well as 2-post lifts, 4-post lifts, platform lifts and more. Stertil-Koni is USA made and the Safest lifts on the market today.
Dakota Boys and Girls Ranch - Main Foyer
http://www.dakotaranch.org
Dakota Boys and Girls Ranch (NYSEARCA:DBGR) was established in 1952 with a mission to help at-risk children and their families succeed in the name of Christ. The Ranch is one of the top 100 largest employers in North Dakota, with more than 500 employees. Each day, DBGR serves 99 boys and girls ages 10 to 18 in psychiatric residential treatment facilities in Minot, Bismarck and Fargo, N.D. Residents in Ranch programs come from diverse backgrounds, cultures and religions; and experience emotional, behavioral and for some, learning challenges. The Ranch also reaches out to the community with Dakota Family Services, an outpatient mental health clinic, with offices in Minot and Fargo.
Dakota Fire Extinguishers - 821
Sales and service of fire extinguishers at our service center in Minot or via our mobile service unit, servicing central and western North Dakota. DOT Hydrotest facility located in our Minot center. Sales and service center for Scott Safety products, including mobile unit. Streamlight flashlight distributor.
Dakota Landing Hotel - 531
http://www.dakotalanding.com
We have two properties opening in Williston. Dakota Landing Hotel is an extended stay hotel with full amenities including meals. Prarie Vista Apartments are apartments opening in Williston.
Dakota Outerwear Co. - 300
http://www.dakotaouterwear.com
Dakota Outerwear manufactures the FR clothing in North Dakota and Minnesota, and we also tailor to your needs. Along with this, we can hot press or embroider your logo or name.
Dakotaland Lodging - 913
www.dakotalandlodging.com
Providing Quality Lodging with North Dakota Locations in Tioga, Williston, Alexander, Halliday, Dickinson & Bainville , MT. 1, 2 & 3 Bedroom Homes Fully Furnished Including Washer / Dryer, Big Screen TVs, WiFi & Satellite Services.
Del Communications, Inc. - 449
http://delcommunications.com/
DEL Communications publishes over fifty different magazines for trade associations located across North America, as well as freestanding publications; with an emphasis on targeted industry readership. We specialize in, but are not limited to, the oil and gas, mining and construction industries. All magazines can be accessed by tablet and smart phone, an integral part of today's media.
With over 85 years of combined experience in association publishing, DEL Communications' accomplished team of experienced editors, writers, and advertising sales professionals generates an array of innovative magazines, including directories. DEL's thriving, long-standing relationship with an accomplished graphic design firm and a first-rate printing house ensures excellence and quality is maintained at all times. With DEL, it's easy to have an official publication without any additional stress or responsibility. We take care of everything...from start to finish.
Delta Rigging & Tools Inc. - 629
http://www.deltarigging.com
You can trust Delta Rigging & Tools when every lift counts. We specialize in lifting slings such as nylon, chain and/or wirerope. We stock a complete line of tire chains for pickups, semi's and front end loaders. We also have a good selection of safety equipment.
DenBeste Water Solutions - 125 & 126
http://www.denbestewatersolutions.com
DenBeste Water Solutions designs, sources and leases specialty storage tanks and bins in various sizes and models for use in the oil, gas, environmental, construction and water management industries. DWS is taking liquid storage technology to a new level with design and implementation of several new technological and safety features. In combining innovation with superior quality construction, DWS
tanks are fast becoming the industry standard.
Design Solutions & Integration - 169
http://ds-integration.net/index.htm
Design Solutions & Integration, Inc. can provide a complete turn-key package for your system integration, UL Control Panels, PLC programming, HMI development and radio communications. Our electrical division is headquartered Stanley North Dakota.
DFC Consultants, Ltd. - 533
http://www.DFCconsultants.com
DFC Consultants, Ltd. was founded in 1989 and has helped countless businesses maximize their potential with professional services and powerful business software solutions. As a Microsoft Certified Partner, DFC is a leading provider of Microsoft Dynamics GP and CRM.
The Dickinson Press - 325
http://www.thedickinsonpress.com
Description Coming Soon
DJ Enterprise - 144
http://www.plumbclean.com
DJ Enterprise will display the Plumb Clean, a tool that is used to clean the plumb bob on a gauge line. It squeegees the oil on the plumb bob back into the storage tank eliminating the use of rags. It also reduces the oil buildup in the gauge box or pail. The Plumb Clean was invented by Darwin Hunskor and is manufactured in North Dakota.
Don's Directory of the Oil & Gas Industry - 471
http://www.donsdirectory.com
Don's Directory publishes regional directories specifically for the oil & Gas Industry. Each Directory is divided into 8 sections: Exploration & Production, Geophysical, Drilling & Well Servicing Contractors, Equipment & Supplies, Services, Midstream, Associations and Government. Each Directory also come with a user ID to access the information online.
DXP Enterprises - 213
http://www.dxpe.com/
The upstream sector of the conventional oil and gas industry is unlike any other in the world. Drilling, completion and production of hydrocarbon wells has become increasingly specialized and complicated, and some procedures - such as fracturing or sour gas (high H2S content) drilling - pose an inherently high risk to workers, the public, and the environment. Whether the job involves servicing breathing air equipment or containing a high-pressure uncontrolled well, DXP Safety Services has the equipment, the manpower, and the experience that operators trust and rely on.
DXP Safety Services also offer high-quality, cost-effective training programs that are tailored to each individual client's needs, and comply with applicable health, safety, and environmental regulations. Our certified safety professionals utilize lecture with video/DVD, visual aids, practical hands-on exercises, and documentation through testing.
More than ever before industry is striving to reduce its impact on the environment. To ensure the safety of employees and the public, responsible operators are becoming pmore vigilant in monitoring, identifying, and predicting the dispersion of potentially dangerous airborne gases. DXP Safety Services offers a range of equipment to quickly and accurately detect emissions. We also provide jobsite and personal gas detection monitors to protect those working in compromised environments.
DXP Service Centers deliver the broadest product selection in the industry along with a wide array of services to supply customers with up to 90% of their maintenance, repair, operating and production supplies from a single convenient supplier. DXP directly represents thousands of well-known manufacturers and stocks millions in inventory providing support and expertise to help customers manage their operations over the entire lifecycle of the product.
Dykman Electrical - 530
http://www.dykman.com
Largest Distributor of Motors, Drives and Soft Starts in the US. Stock in Gillette, Denver and SLC
E&B Green Solutions - 640
http://ebgreensolutions.com/
E&B Green Solutions provides expertise and environmentally friendly products to help clients enhance production, reduce overall cost of clean-ups, and preserve their surroundings.
Edelmann & Associates, Inc. - 619
http://www.edelmann.com
Edelmann & Associates, Inc. is a specialty distributor of Industrial pumps and liquid handling equipment. We offer full service, repair and field service of equipment. We represent many of the leading pump manufacturers including Viking, Goulds, RotoJet, Wilden, TXMAN and many others.
Eide Bailly LLP - 538
http://www.eidebailly.com
Founded in 1917, Eide Bailly LLP is a regional certified public accounting and business advisory firm with diverse talents, industry experience and service specialties. Clients are served from 21 offices in 10 states and enjoy access to 1,200 professionals. As stated in the August 2012 issue of Inside Public Accounting, our Firm is the 24th largest CPA firm in the nation. Clients benefit from our core services of audit & assurance and tax, as well as our expanded services, including accounting services, employee benefits, enterprise risk management, financial services, forensic & valuation, technology consulting, transaction services and wealth management.
Elite Tank, Inc. - 604
http://www.elitetank.com
Elite Tank Inc. provides Poly Chemical Injection Tanks and Containments for the Oil & Gas Industry. We also carry large Vertical Tanks for high volume chemical companies.
enGARD SAFETY - 470
enGARD SAFETY is an oilfield safety company specializing in H2S training, detection and PPE. We also provide DOT compliance and Hazmat/Emergency Response training and support.
Engineering America - 206
http://www.engamerica.com/
Established in 1980, Engineering America is your reliable and experienced tank supplier and contractor, offering the broadest and best in liquid tank technologies and services. We deliver fast, efficient and reliable tank solutions to the oil and gas industry for storage applications such as frac water, salt water disposal, crude oil and drilling waste ranging in sizes from 400 bbl to 50,000 bbl and larger. We have been providing high quality and proven engineered tank products in the Bakken region for over 30 years.
Enviro Shield Products, Inc. - 101
http://www.enviroshieldproducts.com/
Enviro Shield Products, Inc. manufactures a complete line of environmentally sound spill containment devices. They protect the environment from equipment and accidental spills. Our unique products are used in most extreme climates known worldwide!
Executive Services, Inc. - 102
http://www.executiveservicesinc.net/
Executive Services, Inc. is a staffing, temporary help and office services agency providing employees and services to the Williston-Bakken Basin area. We have been locally owned and operated since 2005. Executive Services recruits employees from the Williston area as well as nationally to meet your managerial, administrative, CDL, construction, general labor, kitchen staff, housekeeping, janitorial and factory personnel needs. We were in Williston before the oil boom; we are here during the oil boom and plan on being here after the oil boom.
Felco - 212
http://www.felco-ind.com
Felco is promoting our excavator attachment lines, excavator work tools, fabrication capabilities.
First Cable Advertising - 323
Description Coming Soon
First Gold Hotel & Gaming - 627
http://www.firstgold.com
Our purpose is to provide information to the North Dakota oil industry personnel about First Gold's Hotel and Casino as well as Deadwood attractions. We will hand out brochures and other advertising material.
Fleetwood Homes, Inc. - 909
http://www.fleetwoodhomes.com
Fleetwood Homes, Inc. -- National Builder of Oilfield Housing Solutions. We work directly with lodging companies, oil companies, community owners and municipalities to provide comfortable, well-designed living and work spaces.
Flexovit USA Inc. - 616
http://www.flexovitabrasives.com
Flexovit USA, Inc. is a manufacturer of high productivity abrasive products for the industrial, welding, and construction trades. In addition to manufacturing, Flexovit USA offers a complete range of technical and product support services for users of abrasives, and for distributors of Flexovit products.
Fluid Life - 170
http://www.fluidlife.com
Fluid Life is a market-leading provider of oil analysis and reliability solutions for asset-intensive industries with the overall goal of maximizing profitability. For over thirty years, Fluid Life has provided premium quality analysis of in-service lubricants, coolants, fuels, filters and specialty fluids. Fluid Life has built its reputation around delivering the right fluid analysis, accurately and on time. This commitment to quality means providing repeatable, reproducible results on every sample.
More recently, Fluid Life also specializes in providing reliability support services to customers. Using a disciplined and proven methodology for delivering value from oil analysis, Fluid Life provides expert evaluation of test results, professional advice for corrective actions and prompt follow up.
FPI Environmental - 621 & 622
http://www.fpienv.com
FPI Environmental researches and develops state-of-the art environmental solutions for environmental problems: Haz-Mat Storage Building w/indestructible coating system, Secondary Containment, DOCS (Drive On Containment Systems), SPCC Solutions, Absorbents, Deployable Haz-Mat Control Center and Dust Control. In addition FPI is pleased to announce we now offer Renewable Energy Products, including Mobile Solar Light Towers, lighting retrofits, and solar systems.
FRANK's International - 221
http://www.franksinternational.com
Frank's International provides a broad and comprehensive range of tubular technologies to the oil and gas industry. We design and build our own equipment with an expertise and dedication unmatched in the industry. Our patented tools save clients time and money, which is why the world's largest and most recognized oil exploration and production companies trust Frank's to get the job done right.
Frontier Precision.com - 110
http://www.frontierprecision.com
Frontier Precision is your one stop shop for all your Trimble Survey Gear, Survey and Construction Supplies.
FTSI - 156
http://www.ftsi.com
A leader in the oil field service industry specializing in high pressure fracturing.
Furniture & Interior Finishing Group, Inc. & Home Sweet Home - 172
An office furniture company with 15 years' experience delivering and installing furniture from coast to coast in the United States. Currently located in N Dakota, Montana and Texas. A one stop shop for all your office and building design, furniture and finish out needs. We provide furniture layouts, private office furniture, cubicles, seating, break rooms, cafeterias, conference tables, appliances, window treatments, as well as products and complete "make-ready" for Man Camps.
Home Sweet Home specializes in gifts and home decor and we are known for our large variety of Pride of Dakota products. We ship gift baskets anywhere for family, corporate, and any occasion gift giving. Home Sweet Home is located at 103 4th Ave. NW, Minot, ND. www.ndgifts.com If you have any questions please email or call 701-852-5604.
Gables Corporate Accommodations - 911
http://gca.gables.com
Gables Corporate Accommodations' inventory of housing options is your source for short and long-term stays in the Bakken oil shale area in North Dakota. We offer apartment and hotel solutions with flexible lease terms, consolidated billing and full project management. Gables is your one your one-point-of-contact for your housing needs in North Dakota and nationwide.
Gage Outdoor Expeditions - 337
http://www.gageoutdoor.com/
Gage Outdoor Expeditions owns and operates some of the finest premier hunting and fishing lodges throughout the Americas. From Alaska to the tip of Argentina, Gage Outdoor Expeditions seeks out the world's premier hunting and fishing experiences so you don't have to.
GE Oil & Gas - 145 & 146
http://www.geoilandgas.com/sps
Description Coming Soon
God's Child Project - 536
http://www.godschild.org
'Institute for Trafficked, Exploited & Missing Persons' (ITEMP) is the international anti-human trafficking sub-program of the Bismarck-based GOD'S CHILD Project. The GOD'S CHILD Project is a non-denominational registered 501(c)3) nonprofit organization. We develop employee training programs and public relations strategies to combat human trafficking. ITEMP's legal staff works with government and law enforcement agencies around the world to prosecute the human trafficking offenders, to provide technical training, and to help communities and nations to draft and enact appropriate legal code.
Grainger - 200
http://www.grainger.com
Grainger is the leading provider of Safety, Material Handling, Power Tools and more to the Petroleum Industry. Grainger's Williston Branch and Sales Team is here to assist our Oil and Gas customers in providing the safest work place and other needed products to get their job done every day.
Grand Hotel - 400
http://www.grandinternational.com
The Grand Hotel offers 157 spacious and luxurious sleeping rooms & the largest indoor pool & Jacuzzi in Minot. Primo, our on-site restaurant, offers award winning fine & casual dining experience and is open 24 hours. The Grand Hotel also features the illustrious Luxe Lounge & flexible meeting space. Your needs will be met in perfect style, whether you are traveling on business or pleasure, planning a group conference or a weekend getaway.
Gravel Products, Inc - 120
http://gravelproductsinc.com/
Gravel Products was founded in 1970 by William Schriock Jr. Known for its quality products and competitive prices, the family owned business has grown to become one of North Dakota's largest suppliers of construction and landscaping aggregates. With commercial locations in Minot and Williston, as well as other active mine-sites in Western ND, Gravel Products can provide all types of materials where and when they are needed.
Great Plains Smoke Shop - 303
Great Plains Smoke Shop is a retail Tobacconist in Minot ND located at 1205 N Broadway. Largest walk-in humidor in ND! Pipes, premium tobaccos, humidors and accessories. Great Cigars!
GroundBreak Oil Field Services - 306
http://www.thebullpull.com/ & http://roughnecknation.com/
GroundBreak Oil Field Services. "RoughNeck Nation" Declaring American Independence. Copyright Apparel and products. Patented Made in USA BullPull Fence Post and Stake Puller. And Sani-Saver Portable Toilet Accessories.
GSP Safety Workwear - 315
http://www.greenstreetpromotions.com
We will be presenting our line of safety clothing and workwear. Brand names include Wrangler, Carhartt, Walls, Actionwear, Big Bill, Berne, Bulkwark, Etc... We are a full service provider of embroidery, screen printing and design as well.
Gulf State Safety - 810
http://www.gulfstatesafety.com
Gulf State Safety, LLC, is a leader in specialized safety products and equipment for the Industrial, Energy, and Construction sectors. In addition to our full line of safety equipment, GSS specializes in various products not easily found elsewhere. These items are designed to serve a specific purpose, and are manufactured to exceed industry standards. They include: Fall Protection • Explosion Proof Lighting • Trauma Locker • Gas detectors Absorbents • Spill Containment • Defibrillators • PPE Gulf State Safety, LLC has a dedicated sales and support staff that ensures you have the right products at the right price to fit your particular needs and budget.
HaberVision - 124
http://www.habervision.com
Steve Haber, founder of Bolle ®, has returned to the eyewear industry with a fresh new brand - HaberVision.com. All products combine the latest in light management systems and coatings with lens and frame materials designed to maximize performance and comfort. Safety Fan Goggles that keep you fog free automatically and provide your employees with ANSI Z87.1+ and UL Intrinsically Safe certified.
Heartland Homes - 910
http://www.heartlandhomesnd.com
HEARTLAND HOMES is the largest dealership of affordable, high-quality manufactured homes in the county! We serve the housing needs of the Bakken in all Western North Dakota. We have single and double wide homes, several homes in stock or we can help you order one that fits your specific needs. We provide all services, including: delivery, set up and all the connections necessary to make your new house a home!
Henkel Corporation (Loctite) - 662
http://www.henkelna.com
Backed by the powerful Loctite brand, Henkel is able to provide maintenance products to maintenance engineers in any mine or quarry. In addition to the trusted Loctite brand products, Henkel also offers maintenance training seminars. These in- plant seminars, teach maintenance technicians how to solve the most common maintenance problems and prevent future breakdowns.
Anywhere there is equipment and physical plant components to be repaired or maintenance technicians to be trained, there is a Henkel solution.
Contact your local Loctite Product Specialist at 1-800-LOCTITE (562-8483) or visit loctite.com for more information.
Hope Village - Main Foyer
www.hopevillagend.org
Hope Village serves as the central volunteer management point in Minot following the 2011 Souris River flood. Utilizing the collaborative efforts of multiple faith-based partners, Hope Village provides housing and meals for out-of-town volunteers. It also matches teams with rebuild jobs and supplies tools for the assignments.
Website: www.hopevillageND.org
Phone: 701-240-1495
Facebook: http://www.facebook.com/HopeVillageND
To Make a Donation: http://www.hopevillagend.org/donate-now/
Horizon Cable Services, Inc. - 608
http://www.horizoncableinc.com
Horizon Cable Services is a full rigging shop that specializes in lifting slings. IE nylon, chain, wire rope. We also Install and carry most major wirelines. Our mobile spooling units can install sand line and drill lines.
Hose Solutions, Inc. - 623
http://www.allhoses.com
Boreline flexible drop pipe is used with submersible pumps in water well applications, product description, options, installation, safety and cost benefits, and application cases will be discussed.
Hotsy Water Blast Manufacturing - 535
http://www.HotsyND.com
Industrial pressure washer, industrial cleaning systems, automatic parts washers.
HYATT House Minot - 534
http://www.minot.house.hyatt.com
HYATT house™ Minot is North Dakota's first Hyatt and Minot's only luxury accommodation. Our suites are perfect for executives and oil company short-term or long-term housing. With several room-types available, we are pleased to offer our services to your company and look forward to welcoming you to our new house.
HydroHotshots Franchising Corporation - 158
http://www.hydrohotshots.com
Hydrohotshots Franchising Corporation sells power washing franchises and its Services company offers power washing services and sells custom biodegradable products to the entire energy sector.
HYTORC West - 710
http://www.hytorcwest.com
HYTORC is the leader in bolting solutions for all oilfield services and has been since 1968. HYTORC West provides mobile on-site repairs and calibration services with free training of all HYTORC equipment. All equipment has a 1 year no questions asked warranty. HYTORC West is an ISO/IEC 17025:2005 Accredited Calibration Lab.
IBC North America & Clawson Tank Company - 152
http://www.ibcna.com/ & http://www.clawsontank.com/
IBC North America is a leading manufacturer and recycled or bottle in cage IBCs. The company is a leader is providing containers to the oil field business. Also, they lead the nation is free recycling of used containers. Clawson Tank Company, in business since 1946, is a leader in manufacturing oil field tanks. From 400 barrel vertical tanks to Stanpipes. From pressure vessels to stainless steel process tanks. Clawson is known for short lead times and aggressive pricing.
Imperial Service and Repair, Inc. - 614
We offer Full Service Truck and Heavy Equipment Repair, Mobile Roadside Service and we are also registered with the USDOT Federal Motor Carrier Safety Administration to perform DOT and Cargo Tank/VK Inspections.
Insight Technical Services, Inc. - 104
http://www.intechsi.com
ITSI, is an Oil & Gas based manufacturing, Field Automation & Services Company. ITSI is the sister company to Insight Automation, Inc. Which provides Computer Automation Services & SCADA Systems. ITSI & IAI provide complete turn key solutions for all of your automation needs. ITSI offers a complete line of field automation products which are PLC based for just about every application relative to compressors, tank batteries, well head monitoring & control as well as flow measurements, alarming & pump management.
Insulation Snakes - 240
http://insulationsnakes.com/index.html
We manufacture Re-Movable, Re-Usable Weatherproof Insulation that has a certifiable R-11/12 rating. Originally designed for the Oil and Gas fields it has a proven 20 year existence to not only be highly effective, but also very economical. The product is compatible with most heat tracing applications, in such markets as the Industrial and Mobile home/RV application, and of course, the Oil and Gas fields.
Interstate PowerSystems - 602 & 603
http://www.istate.com
We are a service and parts shop. We are located in Williston, ND and we are involved in work in the oil field providing service and parts in many areas including trucking, oil field equipment, etc.
Iveda Solutions - 650
http://www.ivedasolutions.com
Iveda Solutions® is a premier cloud video hosting service provider with a SAFETY Act Designation by the Department of Homeland Security as a Qualified Anti-Terrorism Technology Provider. Iveda Solutions provides secure, plug & play video surveillance solutions for the Oil and Gas industry including: Express Surveillance System (NYSE:ESS) - portable, plug & play video surveillance for a live view of multiple remote locations on a single dashboard; IvedaOnBoard™ - in-vehicle mobile streaming video for a real-time situational assessment of field activities; IvedaEnterprise™ - managed video hosting for centralized 24/7 access to live and recorded video from security cameras regardless of quantity and location; and IvedaSentry™ - real-time remote video surveillance that is just like having an on-site security guard at a fraction of the cost.
iWerx Advertising Inc. - 219
http://www.iwerxadvertising.com
iWerx Advertising specializes in unique advertising solutions that effectively reach potential clients and customers. With over 250 advertising locations in North Dakota we can focus our clients advertising campaigns to the customers they want to reach.
Jackson Hewitt Tax Service - 451
http://www.jacksonhewitt.com
Jackson Hewitt Tax Service Inc. is an industry-leading provider of full service individual federal and state income tax preparation, with 6,800 franchised and company-owned locations throughout the United States, including 2,800 located in Walmart stores nationwide, and more than 400 Sears stores in the United States and Puerto Rico for the 2013 tax season.
Jason Industrial, Inc. - 162
http://www.jasonindustrial.com
Jason Industrial is a Megadyne Group company that manufactures and delivers a comprehensive inventory of rubber and polyurethane synchronous belts, rubber v-belts, industrial hose and couplings to the industrial community.
Jasper Engineering - 180 & 181
http://www.jaspereng.com
Jasper Engineering is a supplier of Instrumentation for Level, Flow, Pressure, Temperature and Analytical applications in addition to Manual and Automated / Control Valve Assemblies.
Severe duty pumping systems, Electrical Components and Controls, Hazardous Area Heat Trace and Unit Air Heaters, Flare Stack Ignition and Combustion Control Systems. Brands include; Siemens Industry, Dyna-Flo, Ametek, Forum Energy Technologies, Weir Minerals, Detcon Gas Detection, and many others. Please see our website at www.jaspereng.com or call us directly at 701-471-3933.
Johnson Pump Services, Inc. - 620
Provide sales and service of saltwater disposals. We also offer saltwater disposal plants, secondary containment systems, tanks, treaters and piping. We are a level 1 National Oilwell Varco(NYSE:NOV) Distributor with a full fabrication shop located in Mohall, ND.
Katch Kan Ltd. - 220
http://www.katchkan.com
Katch Kan™ is based on a commitment to sustainable development, by protecting and preserving the land and water where the upstream oil and gas industry operates. The central achievements of Katch Kan™ are the Rig Safety System and Zero Spill System. These innovative systems of technology work together to optimize the health and safety of those involved with upstream projects, drastically minimize pollution and enables oil and gas production to occur in a proactive eco-efficient manner.
KETECA USA, Inc. - 704 & 705
http://www.ketecawaterworks.com
Keteca Water Works provides alternatives to dangerous cleaning chemicals and offers high performance cleaning solutions.
KX News - 335 & 336
http://www.kxnet.com
Reiten Television is the local CBS affiliate for central and western North Dakota, maintaining stations in Bismarck (KXMB), Minot (KXMC), Williston (KXMD), and Dickinson (KXMA). We are a leader in providing trusted local news, weather, sports, and other information.
Visit: http://www.kxnet.com/category/225538/homepage-shared
Twitter: https://twitter.com/KXMB
Facebook: https://www.facebook.com/kxnewsminot & https://www.facebook.com/kxnews
Larson Electronics, LLC - 331
http://www.magnalight.com
Larson Electronics is a leading manufacturer of Hazardous Location, Explosion Proof and Blast Lighting specifically design and engineered for the Oil and Gas Industry. We custom fabricate mounting bracket, Tripods and Lens Protection to meet your needs. Larson Electronics was established in 1967 with unlimited capabilities and the ability to light up your work.
LTR - 811
http://www.lighttowerrentals.com
Description Coming Soon
Lynnes Welding Training, Inc. - 465
http://www.learntoweld.com
Lynnes Welding Training is located in Fargo and Bismarck, North Dakota. Our welding school teaches the welding skills that employer's want-MIG, TIG, Stick and Pipe welding.
Our welding courses account for many individual skill levels and are a great way to learn to weld for all levels of welding experience. Welding training students may progress to professional welders, or use welding as part of their hobby. The training is designed as a combination of hands-on welding experience and classroom theory. You will learn to weld with confidence! We also offer customized training to businesses wanting to train and certify their employees.
M Space - 900 & O-101
http://www.mspacehousing.com
M SPACE, a nationwide modular general contractor, provides both commercial and residential building solutions to properly support the growth of expanding areas. Our capabilities range from offices to single and multi-family homes, hotels/motels and residential communities. Flexible leasing, sale and financing options are available, www.mspacehousing.com.
MAC, Inc. - O-102
http://www.macheaters.com
MAC, Inc. has been engineering and manufacturing industrial heaters for over 30 years in Bismarck, ND right here in the heart of the Bakken. We manufacture Indirect Fired Heaters, Flameless Heaters and Hydronic Surface Heaters in trailer mounted or skid mounted versions. We also have a Manufacturing Services Division for all of your custom product needs and an Energy Services Division operating out of Glenburn, ND manufacturing oil production tanks.
Magnum Piering, Inc. - 178
http://www.magnumpiering.com
Cut operating and construction costs by supporting equipment, pipelines, compressors, and pumps on Magnum patented foundation systems. Magnum has been engineering and manufacturing steel foundations for over 30 years and has a proven track record in the oil and gas industry. Helical screw piles support from deep within the ground and resist expansive soils, groundwater, soft ground, coastal erosion, and frost heave. Custom designed for specific pump and compressor harmonics, Magnum helps equipment run better, longer.
Mainstay Suites - 918
http://www.mainstay.com
Enjoy everything North Dakota has to offer while staying at the MainStay Suites®, located adjacent to the Dakota Square Mall. This Minot, ND hotel is within walking distance of 80 retail stores, 12 eating establishments, a nine screen movie theater and the YMCA. Minot has many attractions including the Roosevelt Park Zoo, the North Dakota Fairgrounds, Scandinavian Heritage Park and the Dakota Territory Air Museum, all within six miles of the hotel. Additional hotel amenities include: •Free continental breakfast •Free coffee •Free high-speed wireless Internet access •High definition televisions
Maple River Winery - 334
http://www.northdakotawinery.com/
We sell over 200 Pride of Dakota locally made products that make perfect local gifts. We ship wine and local products all over the United States. We will be sampling and selling award winning wines, spirits and local food at our booth.
Master Burn / Clean Burn - 227 & 228
http://www.master-burn.com
Master Burn is your authorized Clean Burn dealer in the Midwest. We have two offices, the main one in Sioux Falls, and our Iowa office located in Nevada, Iowa. We pledge to find the best waste oil heat solution for your facility. We will handle the installation and will make sure that your Clean Burn heater meets and exceeds all codes. We're also dedicated to making sure your Clean Burn furnace or boiler continues to give you long lasting savings while keeping the environment safe by efficiently recycling your used oil.
McCody Concrete Products - 150
http://www.mccody.com
McCody specializes in prestressed precast concrete products. Our pumping unit bases use proven designs that are reusable and versatile to accommodate the constantly changing technology of oil production. We also offer delivery of any of our oilfield products.
MESSCO-Moneyhun Equipment Sales & Service Co., Inc. - 222
http://www.messco.com
Manufacture Oil and Gas Field Production Equipment- Specializing in Emissions Elimination Units (Combustors) as well as other Custom Fabrication Equipment
Meyer Real Estate Group - 908
http://meyerreg.com/
The excitement is building in Dickinson. Meyer Real Estate Group has secured prime real estate throughout Dickinson's annexation area. Opportunities in Rental, Industrial, Residential Lots, Commercial & Retail.
MHATERO - 107
http://www.mhatero.com
In order for any company/contractor to do business/work on the Fort Berthold Indian Reservation they are required to apply for a Tero business license If they are a Prime contractor and or vendor/supplier. The vehicles also have to be registered with our MHADOT office as well. We take applications and provide Licenses the same day and they are good for one year from applying. Our business hours are MON-FRI 8:00-4:30.
The Minnesota Chemical Co. - 615
http://www.minnesotachemical.com
The Minnesota Chemical provides laundry machinery and supplies - washers and dryers for commercial, guest and laundromat laundries. Milnor, Speed Queen and Huebsch equipment and ECOLAB and Pariser supplies for hotels, motels, mancamps, lodges and laundromats.
Minot Area Development Corporation - 452 & 453
http://www.minotusa.com
Description Coming Soon
Mobil Satellite Technologies - 241 & 242
http://www.mobilsat.com
Mobil Satellite Technologies is a nationwide satellite service company providing mobile, portable, and fixed satellite solutions to thousands of satisfied construction, energy, and public safety customers since 1997. Visit us at Booth #241 for information on how we can help you with reliable, affordable satellite communications and satellite TV systems and services.
Montana Energy Review - 448
http://www.mtenergyreview.com/
The Montana Energy Review is a new publication powered by The Billings Gazette. It is a quarterly business-to-business publication that reports on energy growth and development, and the positive impacts for Montana. It is focused on oil, gas, and coal production in the region, including upstream and downstream issues. In addition to the print publication it will also be available on their website.
Motion Industries - 238 & 239
http://www.motion.com
We are a PT distributor and will have some fluid power parts on display. We will also have some bearings, motors, and gearboxes.
MRC - 105
http://www.mrcglobal.com/
MRC is the largest, global distributor of pipe, valve and fitting products and services to the energy and industrial markets. Our customers businesses are capital intensive and their operating processes and operating environments are often extreme. These industries and conditions are demanding and require a supplier that understands the importance of safety, quality and reliable service. Since 1921, MRC has built our business to serve these customers.
Nakota Development Value Place - 825
http://www.valueplace.com
Description Coming Soon
NDQuits (North Dakota Department of Health) - 444
http://www.ndhealth.gov/NDQuits
There is more than one way to quit tobacco. No single method of quitting works for everyone. NDQuits offers several FREE options (phone, online and mobile) so you can find the way that works best for you. All NDQuits services include free counseling, advice and support and free nicotine replacement products for those who qualify.
New Horizons Computer Learning Center - 460
http://www.nhcomputerlearning.com
New Horizons offers a variety of learning solutions to fit the needs of any organization, individual, or government agency. Our offerings include PC applications and graphics software instruction as well as highly technical IT training and certification program training, professional development, and business skills training. In addition to offering public classroom-based courses, we can customize courseware, provide training at your company location, or roll-out an enterprise-wide training program. We even offer room rentals, with or without computers, at our state-of-the-art facilities.
New Pig Energy - 133
http://www.newpigenergy.com
New Pig Energy (NPE) is a wholly-owned subsidiary of New Pig Corporation, the world leader in liquid containment for more than 27 years. NPE was created to focus resources on providing the best and safest containment products and services for drilling and hydraulic fracking companies throughout the United States. Known for its tough, versatile PIG Well Pad Liner, NPE has set the standard for answering the liquid containment needs in the rapidly expanding shale industry. For more information, call 855-744-5463 or contact newpigenergy.com. New Pig Energy is headquartered in Tyrone, PA.
Next Generation Solutions - 108
http://www.thenextgenerationsolutions.com
Next Generation Solutions leverages their technical and regulatory expertise to provide the oil and gas community with sound, cost-effective solutions for managing NORM-impacted material and debris. Our entrepreneurial spirit, low overhead, exceptional project management, and commitment to personal and corporate integrity makes Next Generation Solutions the vendor of choice to mitigate expenses while safeguarding against potential safety and environmental liability.
Noble Inn Minot - 532
http://www.nobleinnhotels.com
The Noble Inn is conveniently located in the fast growing south part of Minot, just minutes away from shopping, restaurants and all other services you may need. Our exceptional and caring staff is anxious to welcome you to The Noble Inn and provide you with an outstanding experience while you are away from home.
North Dakota Housing - 903
http://www.ndakotahousing.com
North Dakota Housing operates a housing location in Watford City, ND. Location includes fully furnished cabins, RV rentals, and RV pads suitable for RVs and 5th Wheel campers. The park is open year-round and features full water and sewer capabilities, bath houses, laundry facilities, recreation centers, and on-site property managers. We have a large capacity and are able to accommodate companies of any size. We aim to provide a high quality of life with individual privacy, creating a family-friendly environment.
Private, Affordable, Comfortable… We make your stay easy so you can concentrate on your business.
Prairie View Park
304-16th Ave SW
Watford City , ND 58854
(605) 877-1919
www.ndakotahousing.com
North Dakota Safety Council - 467
http://www.ndsc.org
The North Dakota Safety Council offers the new OSHA 5810 course - a hazards recognition & standards training course for the US On-Shore Oil & Gas Exploration and Production Industry. Learn more about this course and all safety training offered by the NDSC.
Northern States Sales, Inc. - 817 & 818
Independent manufacturer representatives that supply aftermarket equipment for trucks and off road equipment. Not limited to lighting, safety equipment and exhaust.
Northern Testing, Inc. - 205
http://drugtestminot.com/
Northern Testing provides drug and alcohol testing, consortium services, background checks and Driver Qualification Files. We have 24/7 services for post-accident and reasonable suspicion. In-office walk-in from 7:00 am to 5:00 pm weekdays or on-site services by appointment.
Northwest Tire - 215 & 216
http://www.nwtire.com/
Northwest Tire is a leading independent tire dealer with 12 Retail Service locations, 2 Bandag Retread facilities, and 5 Wholesale Distribution Warehouses in ND, SD, Minn, and Iowa. Major brand and Private brand tires for cars, light trucks, recreational vehicles, trucks, farm, construction, and off the road applications from many manufacturers are offered at all locations. All wheel alignment and suspension repair, brake repair, oil and lube service, along with tire repair and tire balancing are offered at all Northwest Tire Retail locations. Service trucks for onsite tire service are available at all Northwest Tire Commercial locations. Visit our website at nwtire.com
Northwest Water Transfer - 525
http://northwestwatertransfer.com/
Northwest Water Transfer is the leading water delivery company servicing Western North Dakota and Eastern Montana. Northwest Water Transfer services include the locating, securing, managing, and delivery of fresh water via temporary pipeline for the fracking process as well as hydrologic engineering and planning…
Oiltizer - Media Table
http://www.oiltizeronline.com/
Every week, in print and online, Oiltizer makes it easy for you to connect with oilfield equipment sellers and service providers, who have what you need to keep your business moving. Pick up your free copy at the show and check out our digital edition at www.oiltizeronline.com Call us at 800-255-7215.
ORA Design Group, LLC - 824
http://www.oradesigngroup.com
ORA Design Group designs and manufactures custom vinyl graphics for oilfield trucks. ORA will incorporate your company logo with the unique Oilfield Camo pattern. Products include rear window decals, tailgate decals, IPAD/IPHONE wraps and many other specialized items.
Outdoor Venture Corporation - 319 & O-203
http://www.outdoorventure.com
Quality, Service, & Value are the foundation for the 'The Comfort Cube' offered by Outdoor Venture Corporation (OVC) as a Life Style alternative for those locating to the Bakken region. Best described as "My home away from home" and constructed of the structurally innovative and energy efficient iPanel , enjoy comfort year round in this feature packed design that provides the finest in detail and privacy for the active individual who resides there. Anytime, anywhere, OVC can provide this Life Style residence when comfort and quality are desired. Backed by the experience of a successful 40 year old company, join the growing list of satisfied customers and visit 'The Comfort Cube', where less is more.
Outlaw Automation, Inc. - 807
http://www.outlaw.ca
Outlaw Automation has been a leader in the SCADA engineering field for more than 15 years. We are a total solutions company with operations throughout the world. Check us out at www.outlaw.ca.
Pacific and Maine - 814 & 815
http://www.pacificandmaine.com
Pacific & Maine is a distributor of safety apparel, equipment and supplies. We work with our customers to supply them with all of their essential safety equipment. We gear them up to work in any hazardous work terrain while providing them with superior personal and professional attention.
PayneWest Insurance - 157
http://www.paynewest.com/
PayneWest is an independent insurance agency. We are able to place all lines of insurance coverage for Oil Field Companies - General Liability, Commercial Auto, Equipment, Umbrella, Pollution and Bonding. PayneWest can also tailor an employee benefits program to help attract and retain employees. We also provide safety and risk management services to our commercial accounts. PayneWest can also help the individual oil field workers find insurance for their home, autos and toys.
Peak Oilfield Service Company, LLC - 173
http://www.peakalaska.com
Our mission is to provide quality-driven, cost-effective construction, maintenance, industrial cleaning, power generation, and transportation services to support resource development companies. We've built our reputation on our team of thoroughly trained craft personnel, our technical expertise, our superior equipment, our concern for safety and the environment, and, most important, our demonstrated success in meeting customers' needs wherever the job may be. Our role supporting the oil and gas industry is simple: providing capable, satisfied employees who work in partnership with our customers to deliver the highest quality professional services. We are proud of our longtime relationship with some of the world's leading resource development companies.
Pedigree Technologies - 127
http://www.pedigreetechnologies.com/
Pedigree Technologies uses connected technologies to monitor and diagnose assets on a single software platform. Our web-based solutions provide real-time insight into your oil and gas operations with actionable data for better decision making. Manage critical vehicles, heavy equipment, tank inventories, and mobile workers from anywhere, on any device with an Internet connection.
Pentair - 617
http://www.pentairseparations.com
Pentair Separation Systems designs and manufactures advanced technologies for the high performance separation, filtration and removal of liquids, solids, and gases from process streams. Dramatically improved solids removal and hydrocarbon recovery is attainable for produced water, salt water disposal, oil removal from wastewater and more.
Petroleum News Bakken - Media Table
http://www.petroleumnewsbakken.com
Petroleum News Bakken, weekly newspaper publishes each Sunday. Our writers scout for news the old-fashioned way - digging through government agency files, covering legislative hearings, scrutinizing SEC filings and developing contacts within industry and government. The Bakken newspaper is written specifically for industry and government readers, plus financial analysts that cover companies with operations in the Bakken and nearby tight oil and source rock plays.
For advertising or subscription information, contact Clinton Lasley - General Manager, clasley@petroleumnews.com, 907.522.9469.
Website: www.petroleumnewsbakken.com
PLIDCO - 624
http://www.plidco.com
PLIDCO has been providing quality pipeline repair and maintenance products since 1949. Our fittings can be used in hazardous non-weld areas with the line still in use. Let us help you avoid costly shut downs and make hazardous piping safer. Trust the original. Trust PLIDCO.
Polymer Services, LLC - 183
http://www.polymergel.com
Polymer Services, LLC is a highly specialized company focusing on field application of polymer gel treatments. The purpose of the polymer gel treatment is to reduce excessive water production and increase oil or gas production from wells that produce from water-drive reservoirs. Other practical applications of polymer gels include the treatment of waterflood injection wells to correct channeling or change the injection profile, to improve the ability of the injected fluids to sweep the producing wells in the field, making the waterflood much more efficient and allowing the operator to recover more oil in a shorter period of time.
Power Funding - 661
http://www.powerfundingltd.com
Power Funding turns INVOICES into CASH! We are the #1 source for Oilfield & Transport Funding and I'll come to you! With advances up to 95% we give the MOST money upfront with the best customer service in the oilfield, and NO hidden fees. Looking forward to helping your business grow, Jayden Root 210-305-2219 jayden@powerfundingltd.com
Power Service, Inc. - 526, 527 & 528
http://www.poowerserviceinc.com
Power Service, Inc. is a heavy industrial rotating equipment distributor and manufacture. Specializing in LACT's, VRU's, SWD's, ASME vessels, Pumps & Compressors.
Precision Siding and Construction - 305
http://www.precisionhomeproducts.com
Precision Siding and Construction is one of the largest family owned and operated window and siding companies in the west, now operating in 15 states. We provide only the best premium replacement windows and siding, installed by the best factory trained installers. Combining state of the art petroleum based products with state of the art installation methods you get what you pay for, quality and beauty that lasts a lifetime. Precision Siding and Construction, "The Best in the West"!!!
Preferred Controls Inc. - 806
http://www.preferredcontrols.com
Preferred Controls provides complete electrical engineering and system integration services. Established in 1998, we have 15 years of successful design services for our customers. To better assist our clients we have two strategically located offices in Minot, ND and Albany, MN.
Pro Tank Products - 201
http://www.protankproducts.com
Pro Tank Products, Inc is a complete oilfield tank manufacturing company servicing the Bakken in North Dakota, Montana and Canada. The current petroleum and energy-related business expansion in the Williston Basin has increased the demand for 400 barrel oil tanks. We are meeting this demand for oilfield equipment with our highly qualified and skilled personnel who use three decades of experience to efficiently produce a superior product at the lowest possible cost. In addition, we are also providing 400 and 500 barrel fiberglass tanks. As always, customer satisfaction and workplace safety is our number one priority.
Production Systems Sales & Service - 134 & 135
http://www.productionsystems.biz/Home.aspx
Production Systems is a supplier and packager of Top Quality, Reliable Vacuum and Compression Systems specializing in Secondary Recovery Gas Applications.
Pro-Fab Group - 713
http://www.profabgroup.com
The Pro-Fab Group of Companies has built a solid reputation over 24 years of cost effective custom manufacturing expertise for your equipment requirements. We provide complete turnkey manufacturing services including base skids, flock tanks, flare stacks, tanker trailers, laser cutting, CNC machining, and large equipment sand blasting and painting services. Some of our credentials include: ASME, ISO 9001, AWS, CWB, DOT certification, some of our customers include Halliburton, M-I Swaco div. of Shlumberger, Canrig, Tesco, Target Rental, Weatherford and many production testing companies. We deliver quality products on time and on budget. Come visit us at booth 713.
Protective Packaging Corporation - 171
http://www.protectivepackaging.net
PPC is a globally recognized provider of expert packaging solutions. We have extensive experience developing protective packaging solutions that adhere to the most rigorous requirements. From protecting a weapons system for long term storage, to massive turbine generators for transportation, we pride ourselves on our versatility.
PSI Energy Production Services - 153
http://www.psienergy.com/
PSI Energy Production Services merges cutting edge technology with the drive, training and expertise of each individual employee to provide the safest, most progressive production testing and flowback operation in North America. Our overarching commitment is to provide responsive, best-in-class service to our customers. PSI accomplishes this objective with a relentless pursuit toward employee excellence and a focus on SAFETY as the first and primary consideration in all operations.
Qv21 Technologies, LLC - 113
http://www.Qv21.com
Qv21 Technologies, LLC provides software-as-a-service fleet management and logistics software solutions. Its products include The LogisticsFramework™, which provides graphics based dispatching, full real-time visibility into fleet operations, performance, GPS tracking and electronic ticketing for trucking companies in the Oil Field Industry.
RBL, Inc. - O-104
http://www.rblinc.com
Maintainer Custom Mechanic Service Bodies, Cranes, Fuel and Lube Bodies.
RDT-USA - 225
http://www.rdt-usa.com
We are a full service manufacturer of downhole drilling tubulars including drill pipe, collars, heavyweight and accessories.
Reconeco, Inc. & XACT Sensing LLC - 182
http://www.reconeco.com & http://www.xactsensing.com
Reconeco Inc. is a Lloydminster, Saskatchewan based supply company to the drilling and production sectors focused on advanced oilfield technologies. In the drilling sector we supply tools like the hook load sensor (field replaceable electronics), electric tank heaters and density probes for mud logging. On the production side the Truck Stop Valve (prevents oil from being taken when water is hauled off the tank), Hydraulic Bottom Tap (adjustable bottom tap for insert pumps while running) and Slip String Tubing Rotator (allowing not only rotation but 15 ft of lift while running). Come visit us at booth 182.
XACT Sensing LLC (www.xactsensing.com), Plymouth, MN USA, was founded in 1999 to provide products, services and solutions for challenging measurement and control problems in industry. The initial range of products came from our partner in Japan, Shanoc. In 2005 and 2006, XACT Sensing added ranges of test equipment for the water, wastewater, environmental, communications and electronics industries. To the Oil and Gas production and exploration market we provide solutions for equipment monitoring and management; drilling rig measurement and control systems; tank management systems; compressor and pump controls. XACT Sensing will feature our Hook Load Sensor and Mud Density Meter at the Bakken expo.
REDD Team by Sapa - 904
http://www.reddteam.com
Redd Team by Sapa is a leading national manufacturer of high quality aluminum access products such as ADA wheelchair ramps, aluminum walkways, aluminum gangways, aluminum stairs (OSHA and general code), universal stair systems, and more. Compared to traditional materials like wood and masonry, aluminum access solutions are more versatile, durable, and easier to install. Aluminum products are recyclable and easily moved for reuse at alternate sites.
Reliant Asset Management - O-204
http://www.rammodular.com
Description Coming Soon
Rhino Linings - 813
http://www.rhinoliningsindustrial.com/
The oil and gas industry requires containment and protective coating systems that stand up to extreme weather conditions and harsh materials. Rhino Linings offers spray-applied 100% solids (Zero VOC) polyurethanes, polyureas and hybrids that offer durable protection against corrosion, petroleum leaks and spills. These products can be built-up to any thickness in a single coat with multiple-pass application to form a seamless, monolithic barrier of protection. Once applied, these coatings tenaciously adhere to various substrates including concrete, steel, geotextile, foam and aged fiber reinforced plastic (NASDAQ:FRP). Whether you and your equipment are working in arctic cold or desert heat, our products provide protection that can stand up to most conditions.
Richlu Manufacturing - 333
http://www.richlu.com
Richlu is a 74 year old company; Canada's largest work, FR and Hi-Vis designer, manufacturer and distributor, under the brand names Tough Duck Safety and Work King Safety. Our FR is manufactured in Winnipeg, Manitoba using American made Nomex IIIA from Dupont and Kermel from Glen Raven Mills and features genuine 3M FR reflective tape with the signature Xtreme-vis "X". All FR product manufactured in Winnipeg is stocked in our Pembina, North Dakota warehouse, available for "immediate" shipping.
Rigging and Tools. Inc. - 226
http://www.riggingandtools.com
Rigging and Tools is a ND owned industrial construction supply company in its 34th year located in Bismarck, ND.
Custom Services include tow straps, wire rope, nylon, rope and chain slings with proof testing services. We sell safety supplies and industrial tools.
Ringers Gloves - 326
http://www.ringersgloves.com
Deliver solutions to the challenges hands face by listening to end-users, learning from their experiences, and developing the most technologically advanced gloves on the market. Ringers Gloves is 100% committed to our customers and providing the highest quality task-specific gloves at a competitive market price. Our products are designed specifically with the end user in mind; we listen to customer requests, research industry hand protection requirements, and develop a strategy that meets these demands. The Ringers team strives to provide the best service possible to our consumers from end-users to distributors to corporate safety specialists.
ROAMWORKS - 606
http://roamworks.com/
ROAMWORKS is a leading software solutions provider for mobile and fixed asset management. Our open platform ROAM enables organizations of all sizes to seamlessly bridge the gap to other business systems and retrieve, process, control and manage their data with unprecedented flexibility and efficiency.
RWI General Contractors - 177
http://www.rwiworks.com
Complex project? Simple solution... RWI General Contractors
Installation, maintenance, and repair of complex, expensive equipment is best left to the experts. RWI General Contractors specializes in pipe and structural welding, plant startup and maintenance, and concrete and millwright services.
Safety Services Company - 607
Description Coming Soon
The Salvation Army of Williston - Main Foyer
http://www.salvationarmynorth.org/williston
The Salvation Army of Williston, ND has been providing Hope, Help, & Healing to Williams county and surrounding areas for over a century. The Salvation Army started it's ministry in Williston, ND in 1908 and to this day strive to fulfill the organizations overall goal of "Doing the Most Good" by "meeting human needs where they lay, in His name without discrimination." Today The Williston Salvation Army is quite different than in 1908. With four-times the demand & increase in the various Social Services that they provide, the Salvation Army continues to be at work in the heart of the Bakken region and will continue to serve as a reliable source to provide hope, help, & healing for the physical & spiritual needs of the Bakken.
Main Website: SalvationArmyNorth.org/Williston
Facebook: Facebook.com/SAWilliston
To Make a Donation: http://salvationarmynorth.org/community/williston/
Sanford Health Occupational Medicine Clinic - 427
http://bismarck.sanfordhealth.org/occhealth
Sanford Health Occupational Medicine provides one central location for all occupational medicine services. With locations in Bismarck, Minot and Dickinson, our goal is to help employers keep their workers safe, well and productive by partnering with them to create programs specific to their needs.
Schaeffler Group - 229
http://www.schaeffler.com
Schaeffler Group manufactures the INA and FAG brand bearings used in heavy industry. We have been prominent in the oil & gas industry for more than 50 years. We are engineer driven providing solutions and innovation.
Seaguard International - 600
http://www.seaguardinternational.com
Seaguard International is an ideal choice for all your corrosion needs. In addition to our extensive range of Industrial Cathodic Protection Products, we also have vast experience in supply, engineering and installation of all types of corrosion applications throughout the world.
SERKA Services - 919
http://www.adaliholding.com
SERKA services is dedicated to providing its guest with the highest quality and service. We seek to deliver on our promise of value and quality above all else.
ShaleMarkets.com - 464
http://www.shalemarkets.com
ShaleMarkets.com provides members with a state of the art, online Supply Chain Sourcing application. Use this application to increase your supply chain network, reduce your overhead costs, or just to see if you are currently getting competitive prices for your supplies and services related to the O&G Industry. "A unique tool that allows you to increase your profit margins with minimal risk and no obligations."
Visit our site for current news, press releases, educational materials, blogs & comics from the O&G Industry. Our news site is a one stop shop for all news O&G. Don't waste your time searching through several sites to stay current with the days events as they relate to the O&G Industry. Membership also entitles you to a free banner ad on our O&G News Site, currently averaging over 1000 impressions per day per banner.
Visit our site at www.ShaleMarkets.com to view our current promotions, to sign up, or to request more information.
Shut Eye Hotel - 914
www.ShutEyeHotel.com
The brand new Shut Eye Hotel welcomes guests visiting the beautiful Western North Dakota area. If you are traveling to the Theodore Roosevelt National Park, or if you are working in the Bakken Oil Fields, plan on making the Shut Eye your launching point. Comfy one bedded rooms offer all the comforts you expect as well as a free hot breakfast to get you started each morning. Enjoy a truly quiet room with private bathroom, and individually, remote controlled, heating and cooling. Come experience our genuine Dakota hospitality during your next visit to Alexander, Williston, or Watford City, North Dakota.
Sioux Corporation - 174 & 175
http://www.sioux.com
The preferred manufacturer of cleaning equipment for the oil industry in over 70 countries in the most severe conditions! Explosion-proof models are available. Units are third party certified to UL&CSA safety standards with a rugged, conservative design. ASME approved steam generators for thawing and de-gasing applications. Made in the USA. Reliability since 1939!
Sioux Steel Company - 159
http://www.siouxsecondarycontainment.com
Sioux Steel Company manufactures secondary containment systems, pipe stands, load line spill boxes. We offer new Zero Ground Disturbance containment systems, which work great in the often frozen ground of ND!
SKY Hospitality - 915
http://www.skyhospitality.com/
SKY Hospitality is an experienced and people-centered hotel management company that specializes in developing and hosting a welcoming environment and experience for guests in Dickinson, Minot and Williston. Their award-winning, hands-on philosophy, and management style supports their mission to deliver a first-class guest experience. SKY Hospitality is currently developing and/or operating 17 hotels in Florida, Georgia, Louisiana, New Mexico, North Dakota, Ohio, Pennsylvania, Texas, Virginia and West Virginia. SKY Hospitality properties have received more awards for guest satisfaction, quality and hotel performance than any other operator of the Microtel Inn & Suites by Wyndham brand. For more information please visit www.skyhospitality.com.
Sleep Inn & Suites - 916 & 917
http://www.sleepinnminot.com
The Sleep Inn & Suites® is conveniently connected to the Dakota Square Mall, on the verge of Minot's two main streets- Broadway and HWY 2 West. With 176 newly renovated sleeping rooms and the largest water park in North Dakota, the Sleep Inn & Suites® of Minot has taken its place as the state's most family friendly hotel- but we don't stop there! Included in the renovation were our 7 conference rooms, including the most state-of-the-art, cutting edge 11,000 square foot convention center in the city. Business travelers will appreciate additional conveniences like free wireless high-speed internet access and desks in all rooms. Access to copy and fax services are offered.
Staybridge Suites - 912
www.staybridge.com/minot-nd
Stay a night, Stay a week, Stay a year! We are a 102 room all suite extended stay hotel featuring Studio, One Bedroom and Two Bedroom Two Bathroom floor plans including full kitchens. Our spacious suites are perfect for both the short-term and extended stay guests alike. We offer a complimentary Social Tuesday-Thursday evening that includes a light meal, beer and wine and also be sure to start your day with our complimentary hot breakfast buffet daily. Staying a while? We have complimentary guest use laundry, just like at home. Also, we have a meeting room and would be more than happy to cater to make it a hassle free experience. We look forward to being your home away from home!
Steel-Toe-Shoes.com - 324
http://www.steel-toe-shoes.com/
Steel-Toe-Shoes.com is the premier boot supplier to the Oil & Gas industry. Stop by our booth for copy(s) of our 56 page Oil & Gas boot catalog. Get a $15.00 Gift Card on any Oil & Gas boot purchase just for checking us out.
Strata Corporation - 618
http://www.stratacorporation.com
Strata Corporation is a ND based company providing service for over 100 years. Strata's services include, Aggregate Supply, Heavy Construction, Ready-Mixed Concrete and Transportation (which consists of a large fleet transporting our aggregates by truck and rail). Strata Corporation also provides full-service environmental emergency response and remediation services to public and private business in the Upper Midwest.
Structural Materials, Inc. - 628
http://www.smionline.com
SMI is a full line distributor of erosion control, geotextiles and accessories. We offer fast, prompt delivery with our full fleet of trucks. SMI also carries a full line of septic tanks and accessories.
SubSurface Instruments - 109
http://www.ssilocators.com
Subsurface Instruments manufactures and Distributes all types of underground utility locators. We manufacture Magnetic/Ferrous locators, PVC pipe locators (with no tracer wire) among others. We also are the Main Distributer for Fugi locators to include the PL960, PL960AC, PL2000 and PL1500. We are the professionals when it comes to underground locating. We are located in DePere, WI just a short distance from the Green Bay Packers Stadium.
Sund Mfg. - 143
http://www.sundmfg.com/
Sund Manufacturing is a welding and fabrication shop specializing in custom fabrication for the oilfield and many other industries. Through recent expansions our business has evolved to meet the demands for a wide variety of oil field products. We provide complete turn key services with pipe welding, pipe fitting, carpentry, and electrical all done on site. Once the product is completed, we offer on time delivery to the job site. Our Manufacturing Capabilities include Treater Packages, Electrical Buildings, Salt Water Pump Buildings, LACT Units, Test-Headers, Launchers/Receivers, and much more. www.sundmfg.com
Superior Tank Company, Inc. - 142
http://www.superiortank.com/
Superior Tank Co., Inc. is a family owned corporation, with a commitment to providing a superior product and quality service for our client's storage needs. We are a leading Designer, Supplier, Fabricator, Manufacturer and Installer of Bolted Steel Storage Tanks for the Potable Water, Wastewater, Rain Harvesting, Fire Protection and Crude Oil Industries since 1984.
SureScan Solutions - 151
http://www.surescansolutions.com/
SureScan Solutions specializes in remote camera installation with live video broadcasting from even the most off-the-grid locations. We have partnered with LiveView Technologies and Tanklogix who have engineered energy conserving solutions for remote settings that utilize the latest advancements in internet connectivity, coupled with solar power, to provide ongoing live video streaming and tank monitoring from locations that don't have electricity or hard-wire communications. Focusing on the Oil Industry and Construction, SureScan Solutions can even monitor oil and water levels for pump jacks 24 hours a day by tying into oil sensors found inside the containers. We can do all this without having to plug anything in - Surescansolutions.com
Taney Engineering - 161
http://www.taneycorp.com/
As a full service civil engineering and land survey services company, Taney Engineering strives to deliver successful, bold and innovative solutions. We employ engineers and survey professionals who have amassed over 100 years of combined experience working with state and local governmental agencies as well as private development clientele.
Taylor Machine Works, Inc. - 823
http://taylorbigred.com/
Taylor Machine Works, Inc., manufactures 16,000 to 120,000 pound lift trucks for the oil industry with specialized attachments and mast height modifications for your needs. We have a factory direct sales and service center in Gillette Wyoming, serving areas in Montana, Nebraska and Kansas and parts of Wyoming, North Dakota and South Dakota.
Texas International Oilfield Tools - 100
http://www.texasinternational.com
Texas International Oilfield Tools, LTD continues to meet your needs in 2013!
API CERTIFIED: 250 Ton Elevator/Spider - Monogram #8C-0189
A leader in oilfield supplies, Texas International provides critical equipment and tools to the petroleum, petrochemical, natural gas, and water well drilling industries. We have the capability to custom build items to fit your needs. Our new facility boasts: (1) Logistical Manufacturing, (2) Repair and Re-certification, (3) Product Load Testing, (4) Magnetic Particle Inspection (MPI) and an extensive on-site inventory.
Thawzall, LLC - 231, 232, 235 & 236
http://www.thawzall.com
Thawzall, LLC is an OEM of portable hydronic and flameless heat equipment specifically designed for the oil and gas markets.
Thrivent Financial - 469
http://www.thrivent.com
What's your most important financial goal? Protecting your income, Growing your money, Paying for college, Building a nest egg, Living retirement on your terms, or Supporting causes you care about. Whether you're looking for hand-on support or just reassurance that you're making sound decisions, your Thrivent Financial representative will provide assistance designed to be right for you. Along with professional guidance, you can count on financial solutions that focus on what matters most in your life. Because as a membership organization, what's important to you is important to us.
Tifco Industries, Inc. - 601
http://www.tifco.com
Tifco Industries, Inc. is a national supplier of Industrial & Maintenance products serving American Government and Industry since 1961. We supply hydraulics, fittings, welding, MRO, nuts, bolts, fasteners, & hydrates for all of your maintenance supply needs.
Timco - 626
http://www.timcoservice.com
Providing Exceptional service and quality products to oil and gas industry since 1960. We are proud to represent the WPT product line of water cooled brakes, caliper brakes and clutches and other innovative products.
Titan Machinery - 702 & 703
http://www.titanmachinery.com
Titan Machinery is the region's largest network of full-service construction equipment dealerships, providing world-class parts, service, rental and sales support across an eleven-state area.
Topographic, Inc. - 217
http://www.topographic.com
Topographic, Inc. is a land survey company with over 50 years in the oil and gas business. We specialize in both wells and units as well as pipeline surveying. Whether it's preliminary, construction or as-built, we provide all the services companies need. Our booth will feature those aspects of the company.
TouchStar - 802
http://www.touchstargroup.com/
For over 20 years, TouchStar® has been a global leader in fleet and workforce automation systems specifically designed for the Oil & Gas Industry. With a much broader product offering than just crude, TouchStar provides electronic ticketing solutions for water hauling, well site services, as well as crude hauling applications. Check-out our highly affordable, easy-to-use, and easy-to-install CrudePac™ XPRESS Bundled System at TouchStar Booth #802 during the Bakken Oil Workers and Oil Service Expo. For more information, visit TouchStarGroup.com, or contact Dave Fredericks - Ph: 918.307.7180; email: david.fredericks@TouchStarGroup.com.
Towmaster Trailers - 816
http://www.towmaster.com
Towmaster manufactures heavy duty flat-bed trailers designed specifically for the construction, rental and oil-field markets.
TrainND - Williston State College - 529
http://www.willistonstate.edu/trainnd
TrainND-Northwest is a division of Williston State College, and is part of the ND University System. "Safety First" is our mantra, as well as yours. The staff at TrainND knows the importance of safety at your workplace. TrainND develops and delivers, additional technical programs for the oil and gas industry.
Tremcar, Inc. - MB3
http://www.tremcar.com/
Tremcar Inc. manufactures stainless steel and aluminum tank trailer for transport of chemical products such as petroleum and crude oil as well as aluminum tank trailers for transport of dry bulk product such as cement and sand.
Trican Well Service - 202, 203 & 204
http://www.trican.ca/
Trican Well Service is Canada's largest pressure pumping company and a major service provider in the global marketplace. Trican brings product and process innovation, technical leadership and operational excellence to the delivery of fracturing, cementing, coiled tubing, acidizing, reservoir services, completion tools, geological solutions, microseismic and industrial services.
ORDER A LIST OF COMPANIES IN THE BAKKEN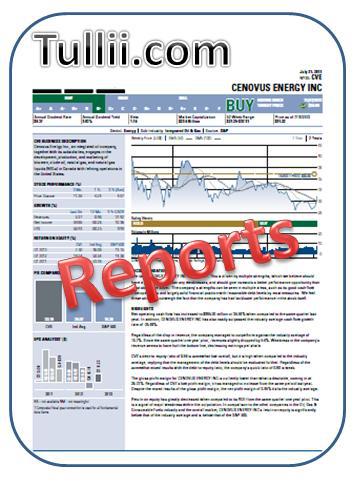 Trinity Health - 439
http://www.trinityhealth.org/occmed/
Trinity Health's Occupational Medicine program offers an extensive range of pre-employment and occupational medical services. These services promote a safe work environment to reduce injuries and workers' compensation claims.
TriVan Truck Body LLC - 237
http://www.trivan.com
TriVan manufactures custom truck bodies, trailers, enclosures for the Oilfield Service industry.
Turbines, Inc. - 139
http://www.turbinesincorporated.com
Turbines Inc. designs and manufactures reliable and accurate liquid, gas, and cryogenic turbine flow meter equipment for the oil patch and industry, including electronic monitors and accessories. Offices are located in Altus Oklahoma, Tulsa Oklahoma, Odessa Texas, Edmonton Canada, Seneca South Carolina and Cranston Rhode Island.
Tyndale Company - 304
http://www.tyndaleusa.com
Tyndale, the most trusted name in flame-resistant clothing, offers top-quality apparel in managed clothing programs. As both a manufacturer and distributor, we offer flexibility and choice that others just can't match. Tyndale's full-line of apparel includes jackets, shirts, pants, bibs/coveralls and boots and more - just ask! A large selection of flash fire rated and NFPA 2112-certified garments are available, and all Tyndale-made products are Made in the USA. Visit us at www.TyndaleUSA.com.
Utility Energy Systems - 230
http://www.BakkenPropane.com
BakkenPropane.com division will display Utility Energy Systems products and services targeted to the Williston Basin. We install propane systems, large transport sized tanks, skids, and vaporizers on a short or long term basis.
Valin Measurement - 631 & 632 & O-103
http://www.valin.com/industries/oil-and-gas
Valin is a leader in providing Oil & Gas measurement solutions. We manufacture custody transfer, allocation measurement and gas liquid separation systems utilizing our engineered allocation measurement expertise. Winterized heating solutions are designed for local conditions and available for all systems. Valin's local service engineers located out of Williston are certified measurement specialists providing start-up, maintenance and troubleshooting services.
VingCard Elsafe - 176
http://www.vingcardelsafe.com
VingCard Elsafe has been the global leader in security technology solutions for over 30 years. We provide a true end-to-end solution for the day-to-day security challenges of facility management, from system design, specification of hardware and software, to communication, interfaces, installation, deployment, training and ongoing support. Our extensive customer service network spans the globe, providing convenient 24/7/365 technical support, no matter where your facilities are located.
Watco Companies LLC - 826
http://www.watcocompanies.com
We provide transload and transportation services to the oil industry.
Wedgcor Steel Buildings - 103
http://www.sunwardsteel.com
WedgCor is a manufacturer of pre-engineered steel buildings. Our manufacturing plant is located in Jamestown, ND. Wedgcor manufactures a variety of different types of buildings for example commercial, agricultural, churches, hangers.
Workforce Safety & Insurance - 445
http://www.workforcesafety.com
Description Coming Soon
Working Person's Store - 329
http://www.workingperson.com
Working Persons' Store provides Protective Apparel for environments for the gas and oil industries, along with proper footwear. We provide customization for companies needing embroidery, screen-printing. From FRC's to High Visibility to Safety Footwear we provide to all areas in the field.
xpedx, a division of International Paper - 141
https://www.xpedx.com/
xpedx, a division of International Paper, is the leading business to business distributor of packaging, facility and printing supplies and equipment in North America.
When you are in need of safety items to toilet tissue, sorbents to food service items, or 1000's of items in between, xpedx can supply you!
Xtreme Manufacturing - 812
www.xmfg.com
Xtreme Manufacturing currently provides telehandler forklifts and versatile Cube products to the Oil & Gas Industry. Ahern Rentals is a general rental construction equipment provider with strategic locations around the US that can provide you with equipment today. To learn more about these two Don Ahern owned companies visit www.XMFG.com and www.AHERN.com

(click to enlarge)

More to come
Disclosure: I am long EOG.