Calgary is going to cause TSX to have a blip monday

Is the SuperMoon causing all the weird weather? "The moon will reach its closest distance to the Earth at exactly 7:32 am (EDT), but because it will be peaking in the early morning hours, both 22 June and 23 June will put on similar shows," Sunday the moon will appear 14% bigger and 30% brighter.
Whatever the reason, this Weather just shutdown the Oil Industry.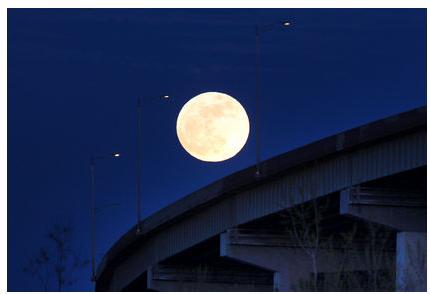 The 36 hour rain caused the worst flood in over 100 years.
This is what the scene is in Alberta this weekend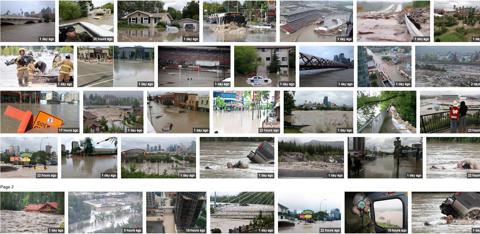 Who won't be at work on Monday in the Oil Industry? Everyone... Downtown is SHUT DOWN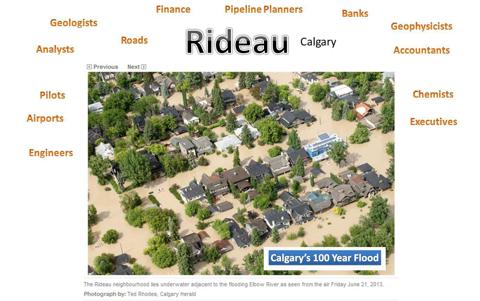 40,000 - 75,000 Homes Affected So Far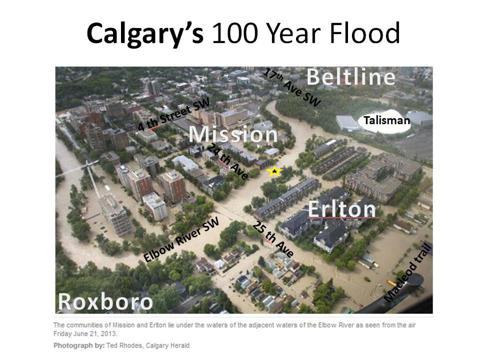 Worst Flood in 102 Years hits ALBERTA
www.youtube.com/watch APPEAL FOR VOLUNTEERS
PLEASE DONATE TO THESE ORGANIZATIONS

Place2Give http://www.place2give.com/
http://alberta.ca/Extremerainfall.cfm INFORMATION
http://www.redcross.ca/donate/donate-online/donate-to-the-alberta-floods
http://www.hopeforeveryone.ca/donate/
www.calgarywomensshelter.com/page.aspx
IF YOU LIVE IN ALBERTA
https://www.facebook.com/CalgaryCleanUp
https://www.facebook.com/events/548675025188171/?fref=ts
Emergency Relief Funding Page
Place2Give has put up an emergency relief fund page. They are focusing on grassroots organizations. Cell Phone donations:
Rogers customers may make a $5 donation by texting "ABHELP" to 4664.
All other cell phone customers can text "REDCROSS" to 30333.
Red Cross



You can make donations directly to the Red Cross by calling 1-800-418-1111 or at www.redcross.ca or by texting "Red Cross" to 30333.
The Calgary Women's Emergency Shelter is accepting donations of cash, new clothing and basic essentials for displaced women and children due to flooding. Donation hotline: (403) 539-5130.
YWCA will have a drop off point on Sunday for basic items and cash donations at the Marda Loop Community Hall, 3130 16 St SW.
Calgary Drop In Centre (food, supplies or volunteers) at 4804 Edmonton Trail NE.
Phone: 403-971-8227 Twitter: @calgarydrop
Calgary Farmers Market (food) at 510 77 Ave SE
Phone: 403-240-9113


Calgary Wildlife Rehabilitiation Society is offering advice and support for injured or orphaned wildlife. Visit www.calgarywildlife.org or phone 403-239-2488.
Downtown Core is Flooded, No Oil Business next week. No electricity, No Access to parkades full of water, messy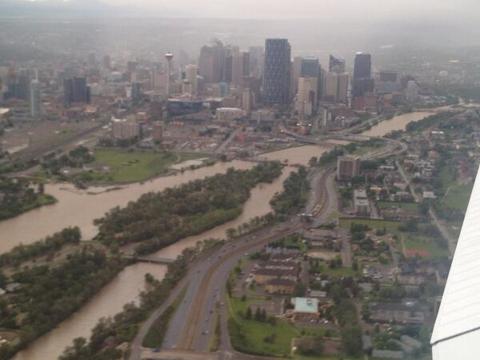 The Oil Executives Homes are flooded too, or anyone along river. Their offices and their homes are damages, their carports and garages are flooded.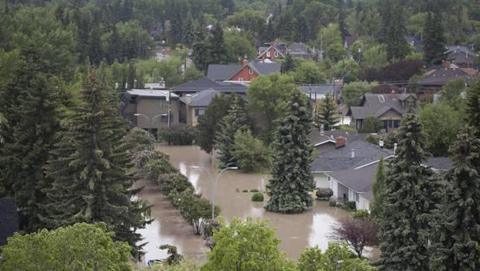 This will be a week or so to drain or dry up downtown, then months of clean up.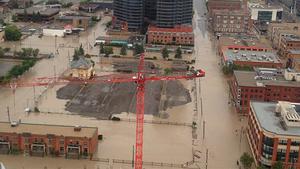 Parkade in 2005, 2013 is way higher water than 2005.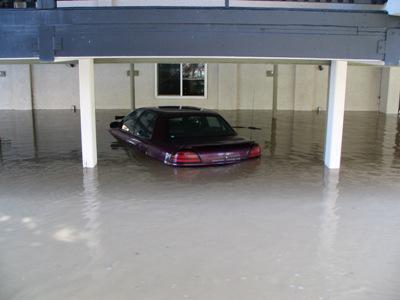 Major Highways are washed out between Canmore and Calgary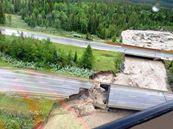 Macleod trail is a stream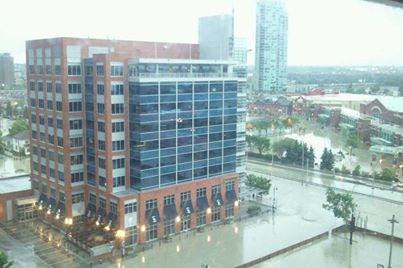 4
4th Street and 24th Ave (earls, shoppers)