(Posted with permission from Esa Ramasamy of Platts)
Esa presented this report in October on the US Oil Crude Market.
The following 25 slides present a view that Tight Oil, ('Tight oil' is from sources found in reservoirs that need artificial fracturing to liberate the oil often performed after Horizontal Drilling) is fast influencing the world markets, world prices and the USA is outperforming many peers.
Where it benefits readers, certain links to relevant basins or plays are inserted as clickable links to elaborate on such Oil & Gas plays.
The retail investor can benefit from studying the valuable research that is presented in Esa's update on US Crude Oil. It paints a picture that helps see where we came from, where we appear to be heading and how the markets and refiners are reacting to the changes.
Over the Winter 2013-2014 I will be adding links to players in basins that demonstrate superior opportunities for leading the application of oilfield technologies that will propel some companies much higher over the next few years. Armed with this kind of Data, you can navigate where you want to be positioned as the industry moves forward in so many emerging plays that hold so much promise short and long term.
There is no other way to describe this other than an oil revolution, a change so compelling that the future of energy in 5-10 years is drammatically different than today, in a very positive way.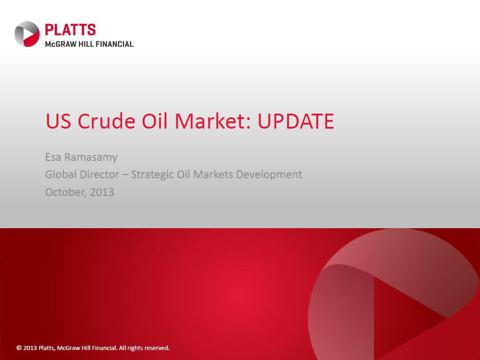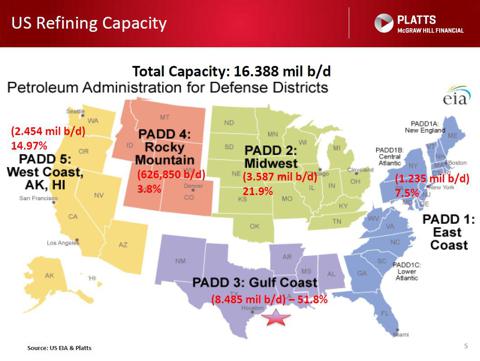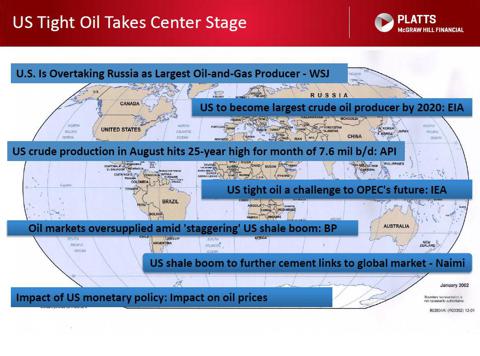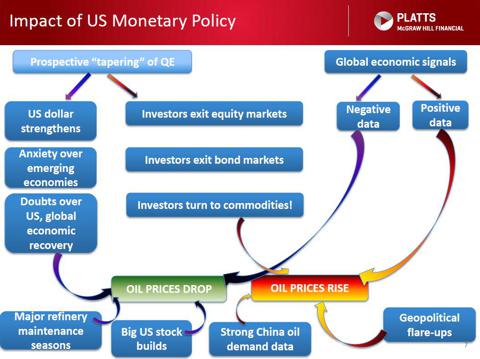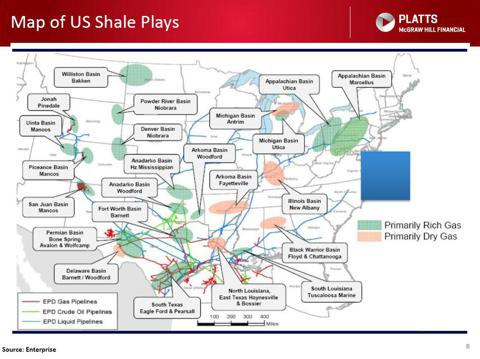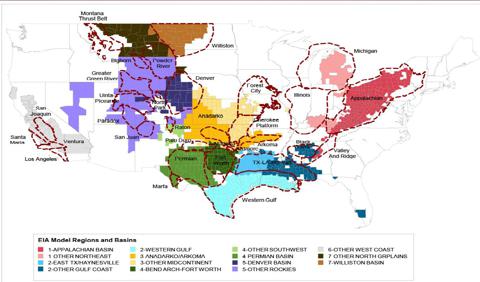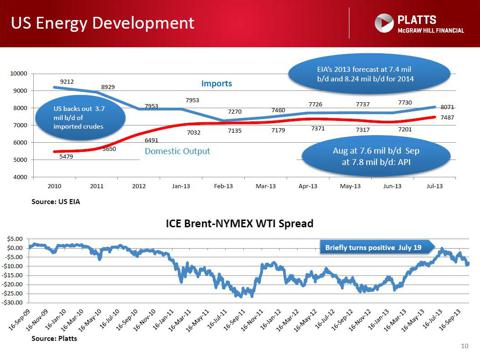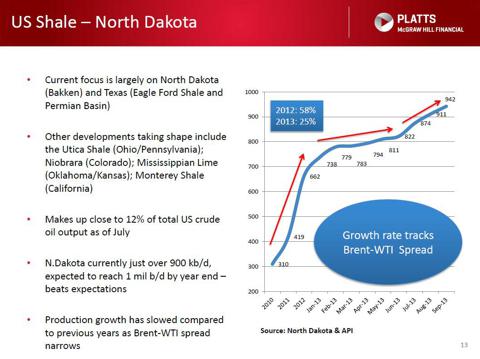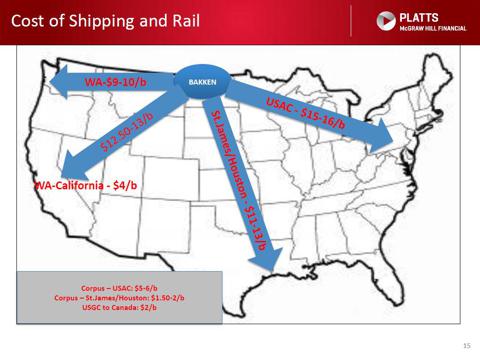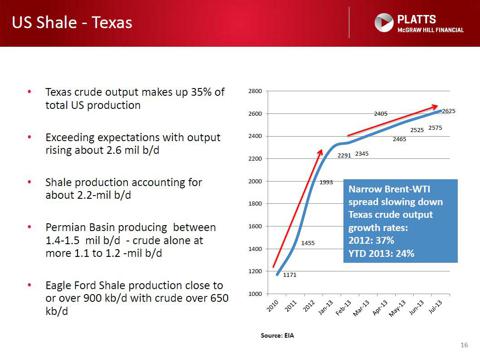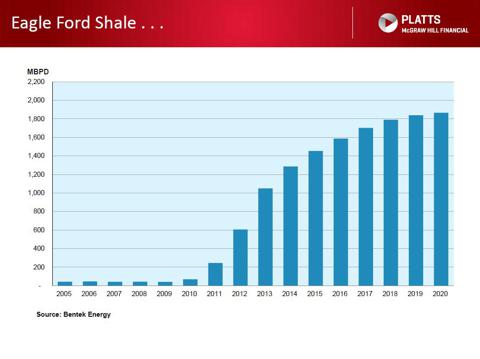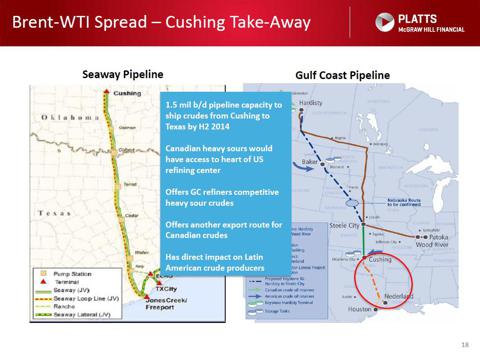 [TULLII] SLIDE 18 is full of great forward looking info. Red circle means HOUSTON will eventually overtake OKLAHOMA as benchmark price.

The below slide is not part of Esa's presentation, click it to link to the big picture on how XL links cheap heavy Oil to USA markets.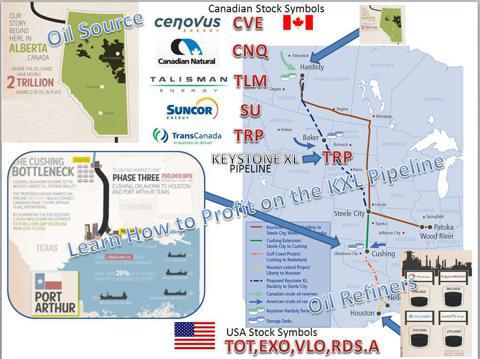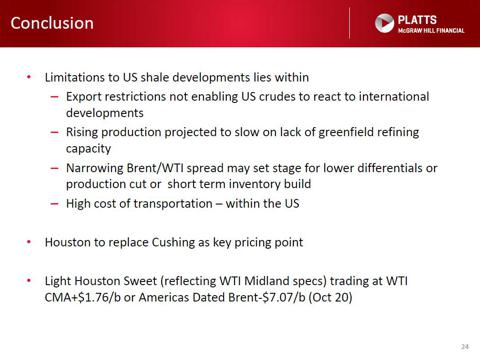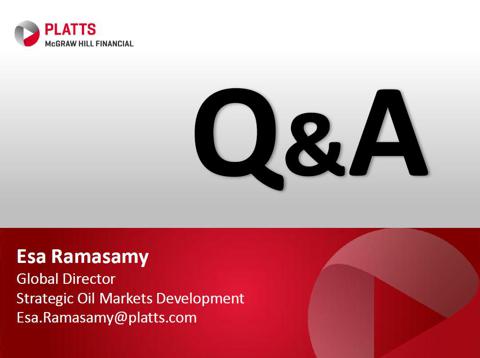 Come back soon to get a list great companies, Links to BASINS, and links to Shale Plays, Gas Plays, Tight Light Oil and Tight Oil Plays.