1)

There is a first time for everything, but this is a definite first that is only possible with computing power available today.
FPC is attempting a world first, to digitally discover ounces of Gold, Silver, Copper in the ground without drilling a single hole. Institutions, Mining Corporations and insiders already think its more than just possible and they ponied up $7 MILLION to prove it.
They have 80 years of data compiled meticulously by 3 generations of mining engineers who trained each other at the passing of the torch between generations (in other words the data collected is great, consistent and highly useful and valueable). The data recorded is creating a Data Miner's dream. The story is now creating the real possibility of a maiden compliant 43-101 resource estimate without drilling a single hole in the ground.
How is this possible? They aquired a mining camp with 80 years of seamless history back to the 1920's and now own the Rouyn Noranda Mining Camp and its data. Over the next 6 months at a cost of $150K per month they will digitally process data from over 4300 existing drill holes and mine the data for the best targets on over 305,000 meters of existing drilled out projects. With $7MM in the bank, they have nearly 4 years to pull this off, plenty of time.
This has never been done before, but the opportunity is huge, if the data uncovers the undiscovered deeper or lateral targets containing un-extracted Gold, Silver and Copper...then Falco Pacific could become the most exciting resource prospect generator on the planet.
728 Square Km is owned.
Infrastructure is in place, mine, smelter, railway, water treatment.
Cost to discover Gold is more like $2 than industry standard $15.
No Confirmation Drilling is required because the drill holes are only 15m apart.This is the punchline, worth repeating, a 43-101 resource study without the cost of drilling even 1 hole, this could validate a massive database and turn FPC into an overnight validated resource company with Gold reserves at the lowest possible cost. Last I checked, big money is made when you are the lowest cost producer of something everybody wants and few can supply.
You have less than 6 months to decide, once the 43-101 is published you will not see discount share prices like today ever again.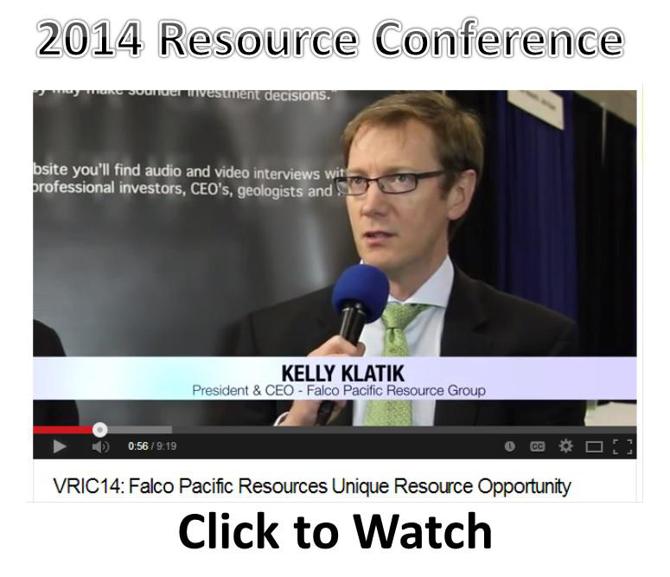 The company presentation materials are offered below.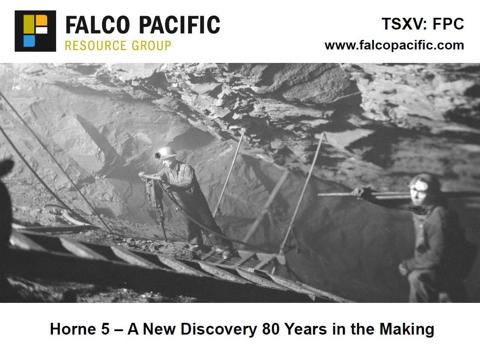 The Red "HORNE VMS" used to be sitting on its side, over millions of years it was repositioned vertical through geologic changes and time. Now it sits straight up, perfect for drilling deeper and that is likely to find massive amounts of Gold and precious metals where indicated "Open to Depth"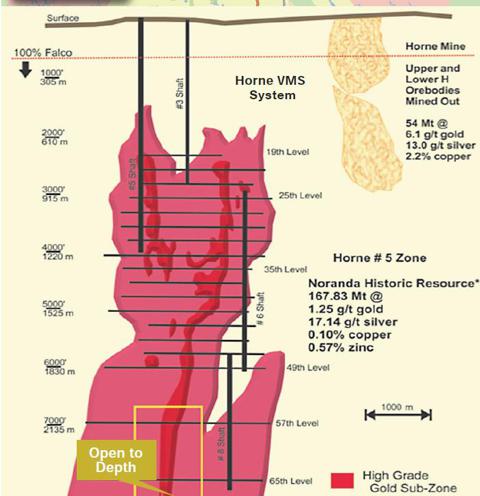 Disclosure: I am long OSKFF.
Additional disclosure: Osisko owns 18.5% of FPC and I am long Osisko