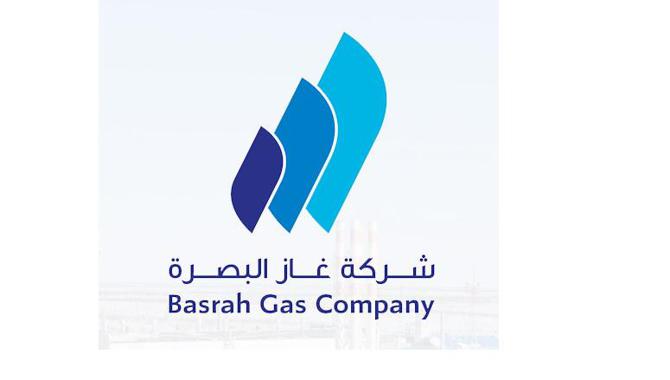 [From RDS Website] Some 20 million cubic meters per day is currently being flared in the South of Iraq.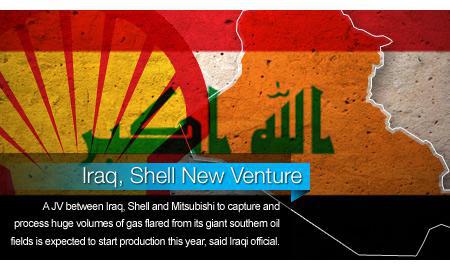 This represents 170,000 barrels of oil equivalent each day (boe/d) of raw gas.


The South Gas Company will have 51% majority shareholder in the Basrah Gas Company (NYSE:BGC), a joint venture with additional Shell holding interests of 44% and Mitsubishi Corporation 5%. Over time, the joint venture will gather, treat and process raw gas produced within Basrah and sell the processed natural gas and associated products such as condensate and liquefied petroleum gas (LPG) for use in the domestic and export markets.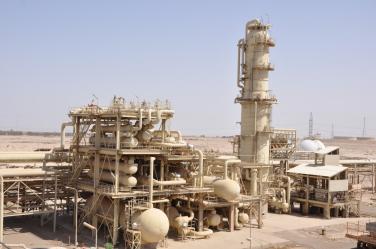 BGC has a phased-approach to the project: rehabilitation, rejuvenation and expansion. In the initial rehabilitation phase, it aims to return the existing non-operational facilities back to work in a safe manner. The rejuvenation work will return the assets to reliable and efficient operation and addresses further operational improvements. Lastly, the expansion phase intends to develop additional gas gathering (compression), gas processing and power generation facilities.
There are big opportunities to export the processed gas, for example, as liquefied natural gas (LNG), creating a new income stream for Iraq's economy and increasing the potential for reliable domestic energy infrastructure, which in turn would spur local economic development.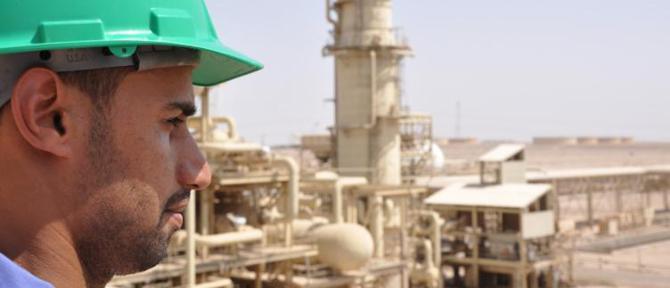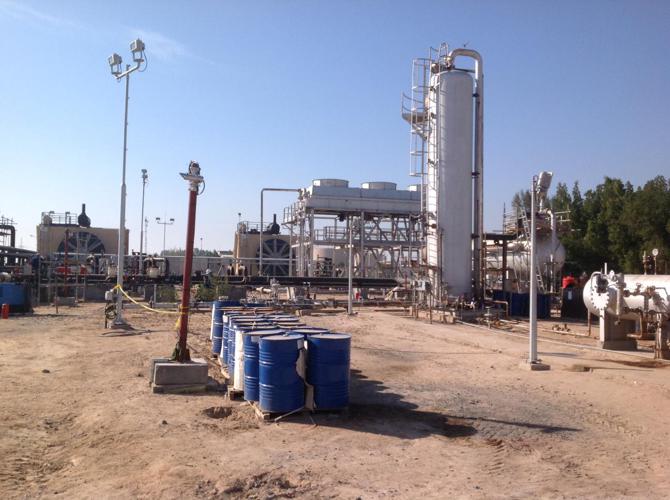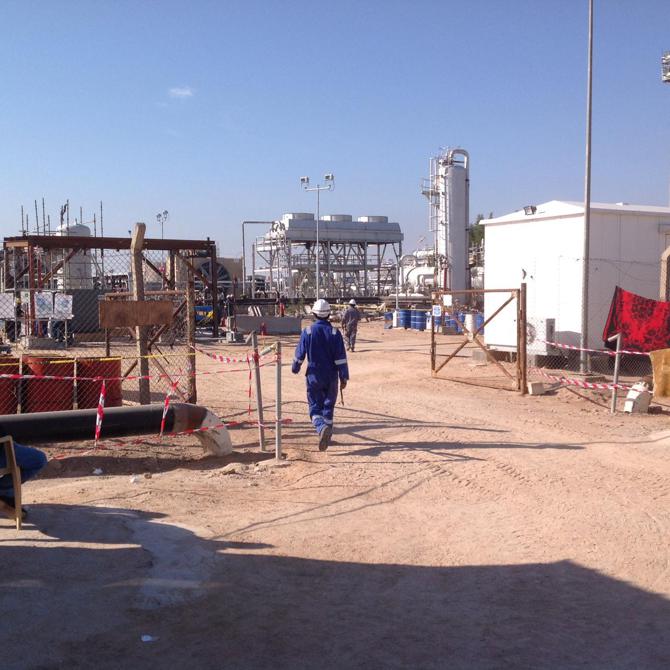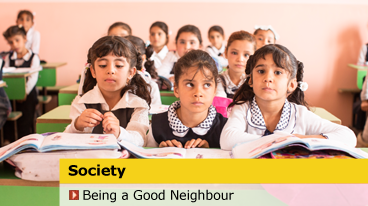 Mitsubishi Corporation Joint Venture Starts Natural Gas Operations in Iraq
Project seeks to contribute to economic development in Iraq
Mitsubishi Corporation (NYSE:MC) is pleased to announce that Basra Gas Company (BGC), a joint venture established by MC, Royal Dutch Shell plc (Shell) and Iraq's state-run South Gas Company (NASDAQ:SGC) for the development of an associated gas utilization project in southern Iraq, has started commercial operations. BGC will implement the project, which entails gas collection and processing.
BGC will collect raw gas from the Rumaila, Zubair and West Qurna Phase 1 oil fields in southern Iraq. The gas will be processed to produce natural gas, condensate and liquefied petroleum gas (NYSE:LPG). Based on initial upgrading undertaken in keeping with the feasibility study, SGC and with the support of Shell and MC managed to increase the processing capacity of the current assets by 150 million cubic feet per day to more than 400 million cubic feet per day. Investments are currently being made with the aim of increasing capacity at the facility to some 2 billion cubic feet per day.
BGC will commercialize the large amounts of gas flared every day in southern Iraq for supply to the domestic market and, in so doing, play an important role in providing a stable supply of energy to Iraq. The development of this commercial activity will also help to stimulate economic development in Iraq. Once domestic demand in Iraq is met, and pending the relevant permits from the Iraqi government, the project will seek to concretize plans for the export of condensate and liquid petroleum gas (LPG) and subsequently the export of liquefied natural gas (NYSEMKT:LNG).
According to the International Energy Agency (NASDAQ:IEA), Iraq is projected to significantly increase oil production by 2035, which will account for 45% of the world's projected incremental oil production. In order to meet this projection, the processing of oil associated gas must remain stable. The project will therefore draw much attention for what is expected of its role in ensuring the stability of oil associated gas production in southern Iraq.
Technical and commercial expertise provided by MC will complement BGC's capacity and raise its corporate value. In the long-term, MC will also aim to contribute a stable supply of energy for the Japanese market. Last October, MC set up the Southern Iraq Office in Basra so that the company can gain a better understanding of local needs, not only as it relates to this project, but also with a view to developing other projects in the field of energy and projects in infrastructure development such as power generation, as well as businesses in the commodities sector. Through its business activities, MC hopes to make a valuable contribution to economic development in Iraq.
Reference Information
Location of Basra (Iraq)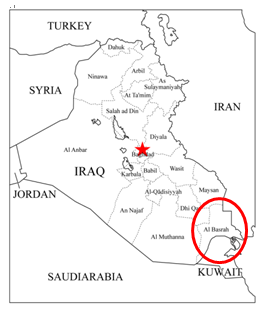 Company Outlines
1.Royal Dutch Shell plc
・Headquarters:Carel van Bylandtlan 30, 2596 HR The Hague, The Netherlands
・Business Activities:Royal Dutch Shell plc is incorporated in England and Wales, has its headquarters in The Hague and is listed on the London, Amsterdam, and New York stock exchanges. Shell companies have operations in more than 70 countries and territories with businesses including oil and gas exploration and production; production and marketing of liquefied natural gas and gas to liquids; manufacturing, marketing and shipping of oil products and chemicals and renewable energy projects. For further information, visit shell.com
・Representative :Peter Voser, CEO
・Year Established:1907
・No. of Employees:Approximately 87,000 in 2012
2.South Gas Company
・Headquarters:Khor Al Zubair, Basra, Iraq
・Business Activities:Processing and commercialization of associated gas
・Representative:Ali Hussein Khudhier, Director General
・Year Established:1998
・No. of Employees:Approximately 5,400 in 2012
3.Basra Gas Company
・Headquarters:Khor Al Zubair, Basra, Iraq
・Business Activities:Processing and commercialization of associated gas
・Representative:Gasser Hanter, Managing Director
・Date Established:October 25, 2012
・No. of Employees:Approximately 5,000 as of May 1, 2013
4.Mitsubishi Corporation
・Headquarters:3-1-2 Marunouchi, Chiyoda-ku, Tokyo, 100-8086 Japan
・Business Activities:Mitsubishi Corporation has six Business Groups which develop operations in the diverse fields of Industrial Finance, Logistics & Development, Energy, Metals, Machinery, Chemicals and Living Essentials. In addition to these Business Groups, Mitsubishi Corporation has also recently established the Business Service Group and Global Environment & Infrastructure Business Development Group.
・Representative:Ken Kobayashi, President and CEO
・Founded:April 1, 1950
・No. of Employees:65,289 (consolidated, as of September 30, 2012)
Inquiry Recipient Mitsubishi Corporation
Telephone:+81-3-3210-2171 / Facsimile:+81-3-5252-7705
Related Links
bread crumb Home

Press Room

2013

Mitsubishi Corporation Joint Venture Starts Natural Gas Operations in Iraq