Petromanas may be onto something quite historic in Albania.
Of course internally they have had this theory for years, now its closer to being confirmed, but i must caution this is very early in the confirmation process, yet it is still as exciting as it gets in oil exploration.
The Molisht-1 well is nearing Total Depth, and when its tested it may prove the theory held by earth scientists years ago, which is that the fractures downhole are indicated by visible outcrops and fractures visible to the naked eye on surface.
If such is the case, the number of wells that could be placed in this geographic region could be simply enormous. The hopes and dreams of many folks are riding on proving up this theory and the days are getting closer and closer to further confirming (or punching holes) in this particular story.
An updated reserve report should be out soon and the Q3 well test should be commencing in on Molisht-1 if all went well drilling to TD.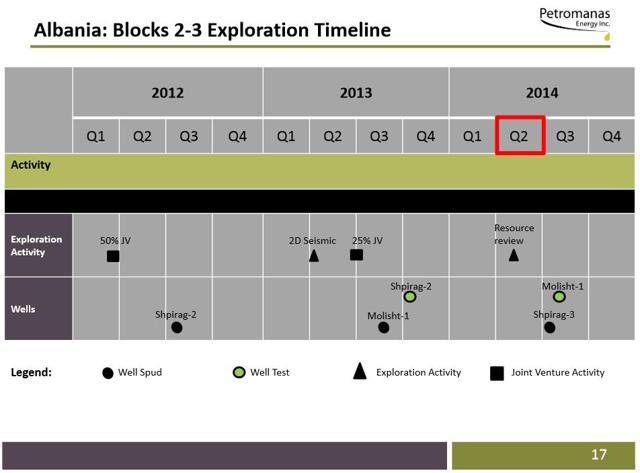 In the slide below Shpirag-2 and Molisht-1 are in Blocks 2-3 of which Shell owns 75% and Petromanas 25%.
By Fall, after the Q3 well tests are complete, if the data suggests that the Shpirag-2 and Molisht-1 are the same carbonate structure; and if the reservoir is highly fractured, and if by chance its all one inter-connected reservoir, the size of this play will turn analysts on their heads by Q4.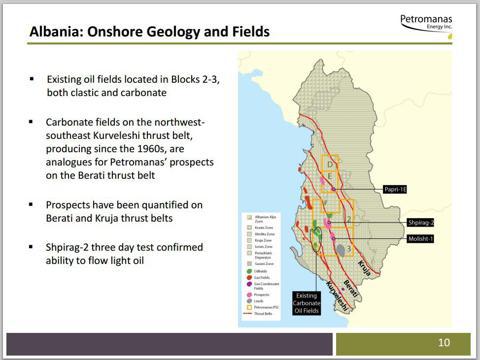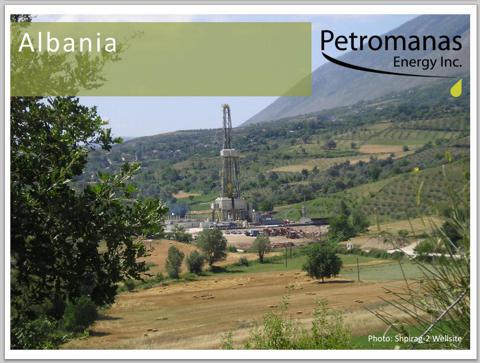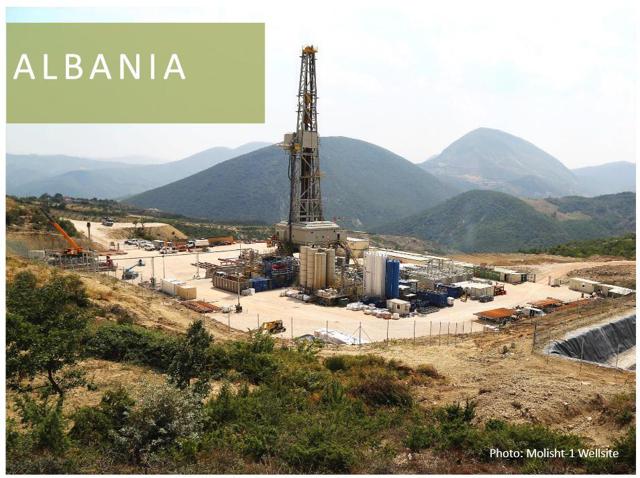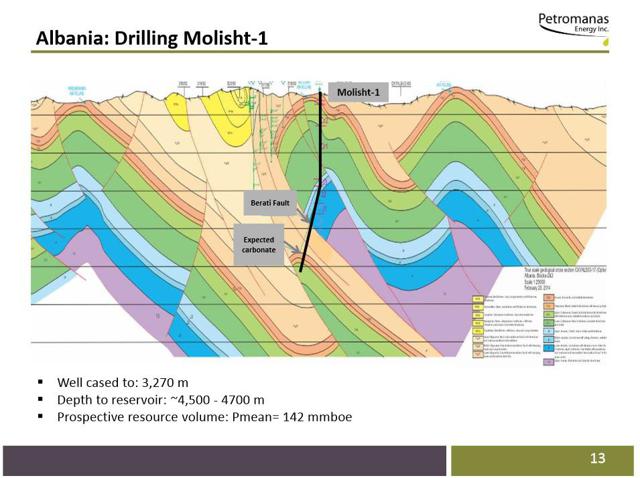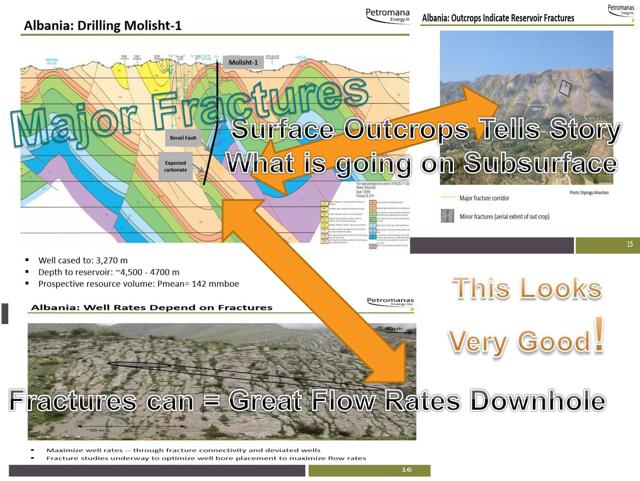 For a Quick profile of PMI read the factsheet below.
http://petromanas.com/Investors/Presentation/documents/April2014PetromanasEnergyInc.CorporateFactsheet.pdf
Shares shot up 10%+ today on nearly 4 million shares traded and warrants are up over 28%. Needless to say something is brewing in Albania and whether its speculation or material, the market is moving this company a bit higher today.
My previous post on PENYF, PMI is here

(click point and figure chart or banner for instructions)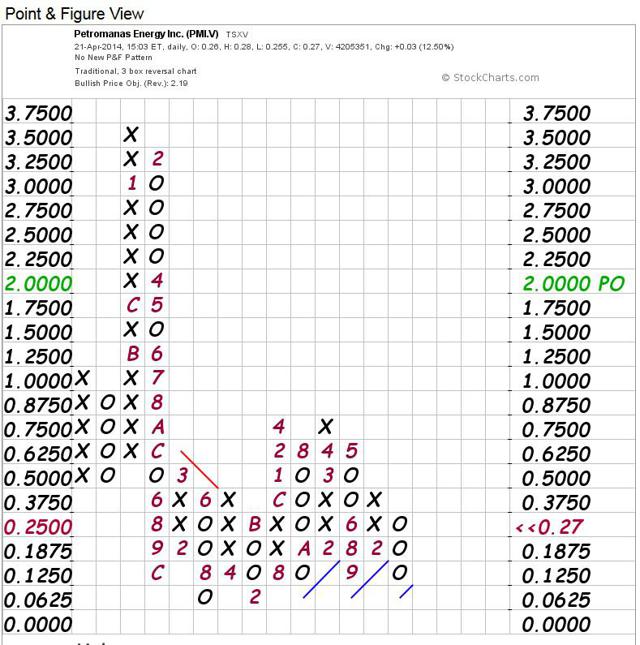 Above: red lines represent bearish resistance while the blue lines represent bullish support.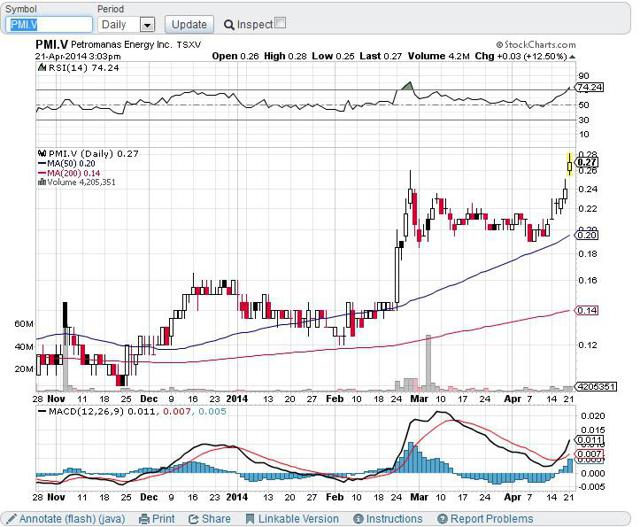 Warrants