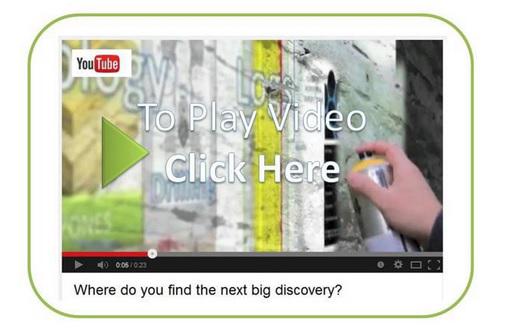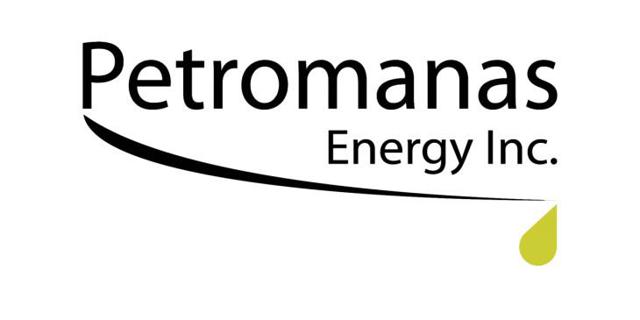 (May 22 Video Release - by PMI)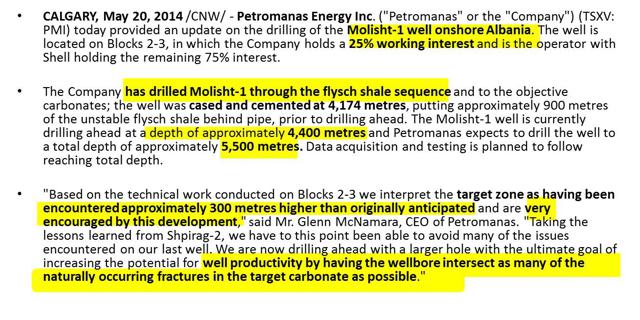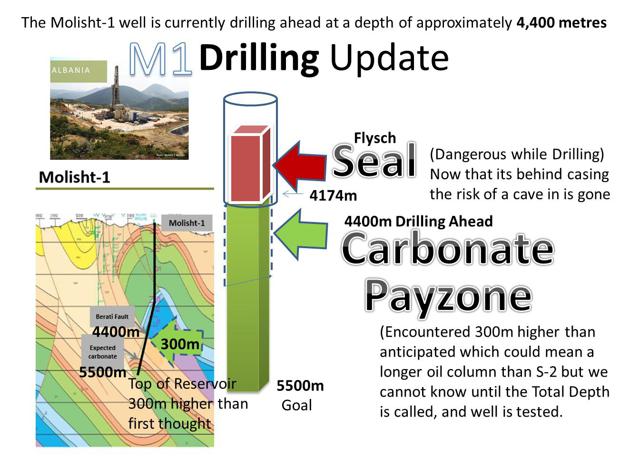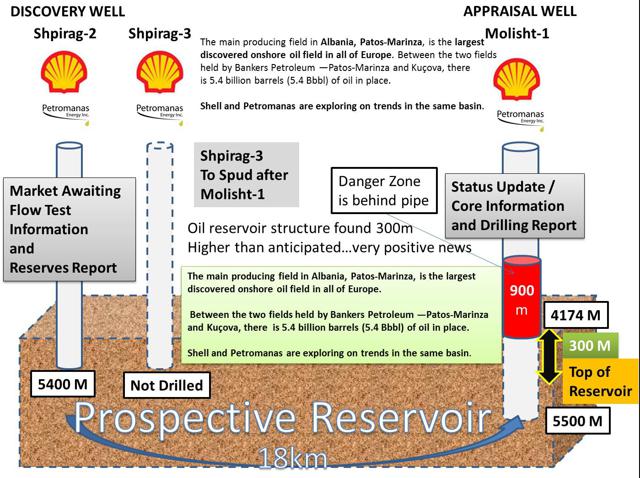 Target: Cretaceous-Eocene Carbonate Reservoir
Prospect: Molisht-1 Sub-thrust Prospect
Youtube video on Molisht-1
The CEO states in the video that Molisht-1 is a larger hole size than the previous well to allow for casing options in the event of problem at depth that we encountered on the Shpirag-2 well.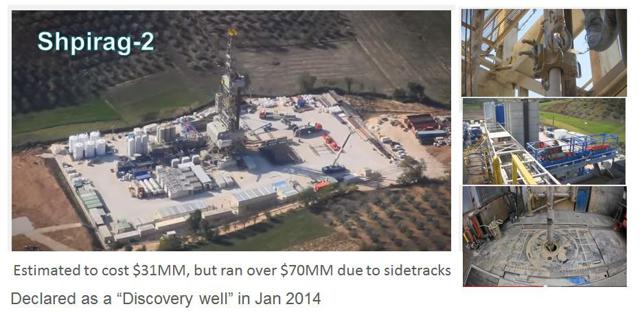 A complex mud system is now helping de-risk cave in of flakey material that was a problem on earlier wells.
(New Video May 22, 2014)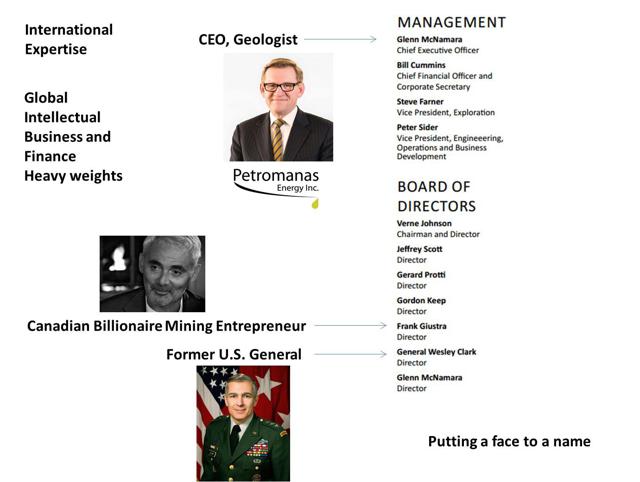 Objective: Make a commercial exploration discovery.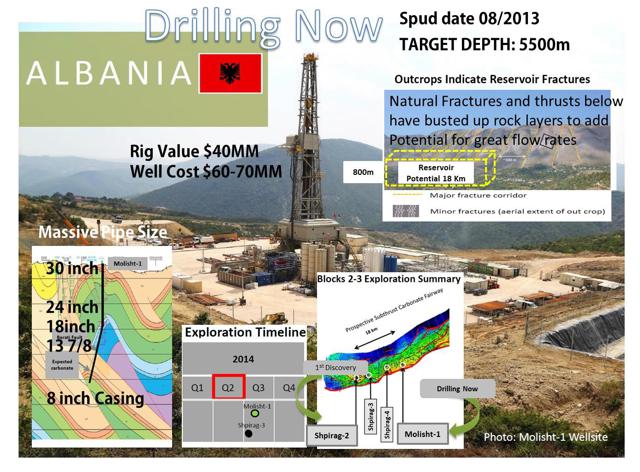 The future of Albania's potential 18km long carbonate reservoir could be exploited by future deviated wells and or horizontal wells that could intersect highly fractured rocks. Western technology could enlarge the recovery rates, and increase the size of proven and probable reserves going forward.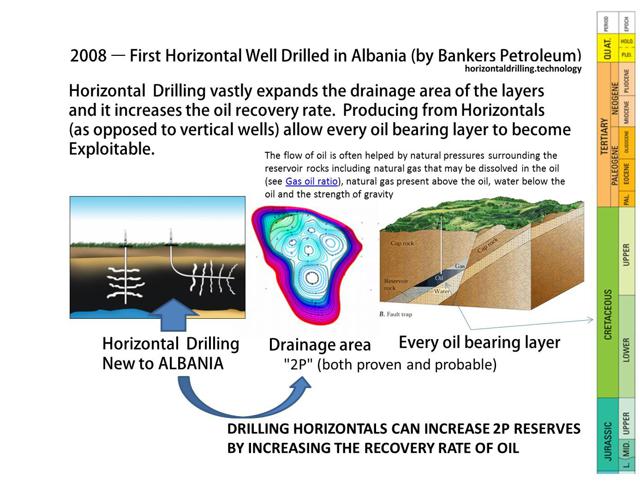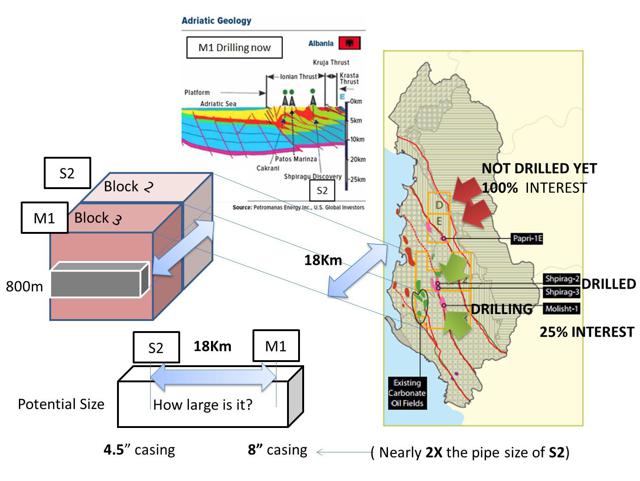 My point of view: Shell Oil saw something substantial enough to risk $100 Million to grab 75% of Blocks 2-3 in Petromanas Energy.
The purpose of sharing this is we are getting closer to answering an unanswered question in Albania, that can only be answered by drilling into the top of the structure at the Molisht-1 well.
The 5-6 attributes of a great exploration well are all present at Molisht-1, (but even that does not guarantee success). The number of excited folks chatting up the "What if it hits" scenario are increasing daily, and for good reason.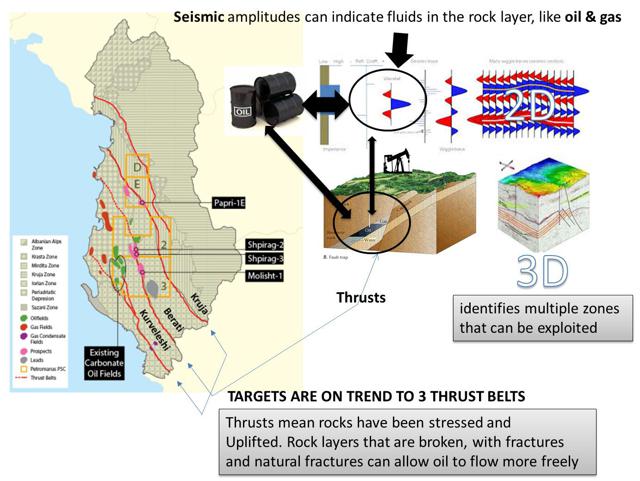 Although even if it hits, it still must be tested and flowed at rates that are economically viable, which could take until fall to occur. Yet some folks think it might have upto 40X the flow rates of a typical well drilled elsewhere in the world, so if 200 barrels is common, then 40X 200 = 8000 bbl/day is a substantially rare concept to oil and gas followers.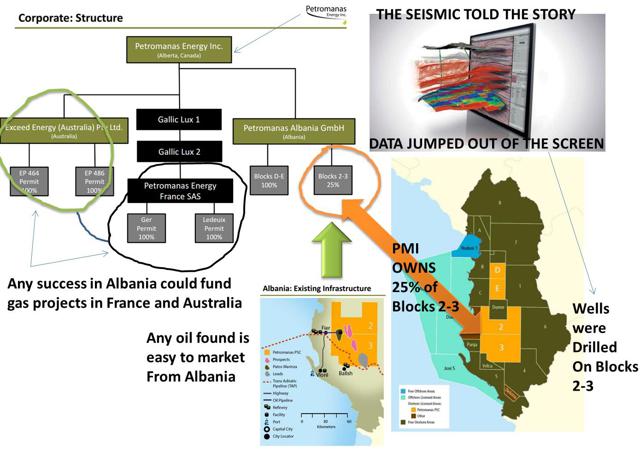 Were this kind of rarity to occur, it would generate a multiple X its perceived value of bbls/day and nobody really knows what that number is until the facts roll in.
At this point I stress that it is still speculative, but it has some serious potential that is based on geological facts and this is a FIRST of its kind into this reservoir so its pure EXPLORATION.
When an answer to a question is provided by the drill bit, it can unlock substantial opportunity for investors "IF" the oil can be produced at an economic rate which is itself part art and part science.
The Key is that if the geologic structure is 18km long and if the payzone is potentially as thick as believed by 3D Seismic (800m in some areas), we then have some serious production potential going forward from a new reservoir that is potentially the largest onshore discovery in europe a very long time.
It is that initial Seismic that convinced Shell to risk $ for a % in the play.
The implications are that PMI has 852,000 acres in Blocks 2-3 and they have 154Km of fresh 2D seismic to interpret what might be down below.
Europes existing largest onshore oilfield is next door at a field called PatosMarinza. Less than 100KM across the Adriatic are oilfields that tap into a similar Carbonate Thrust Play which yield serious oil production of 85,000 barrels per day from about 25 wells.
The thrusts are a key exploration element as broken rocks with natural fractures can flow oil better, and trap it in its place better than if the rock wasn't stressed and busted up from geological processes.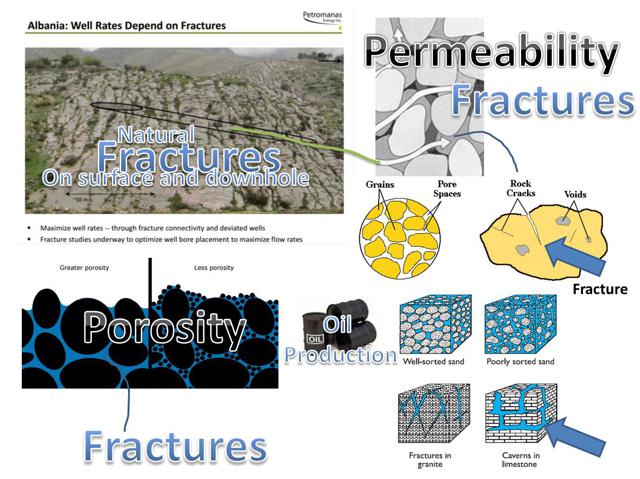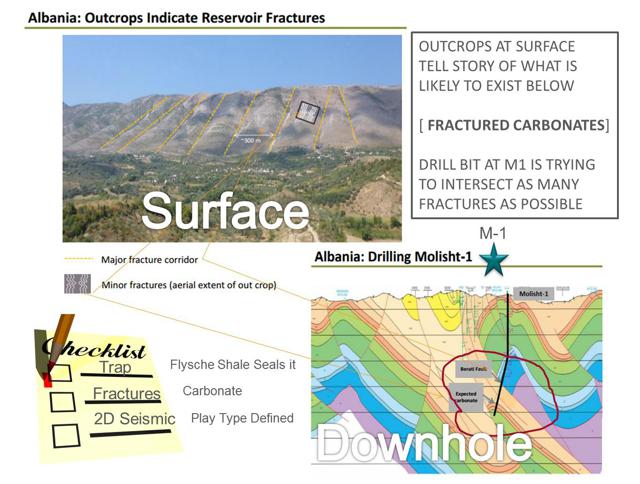 Here we are in ALBANIA, tapping into the rock for the first time that will possibly confirm the unanswered question, if the Geology is exactly similar to ITALY and if it can yield production in similar numbers, the story will travel fast.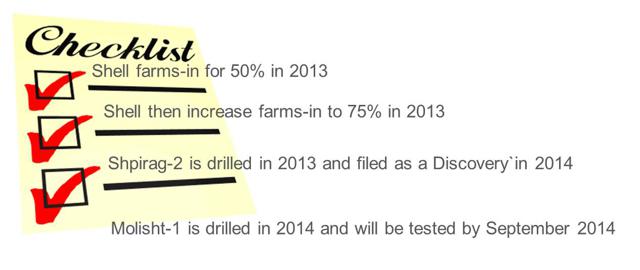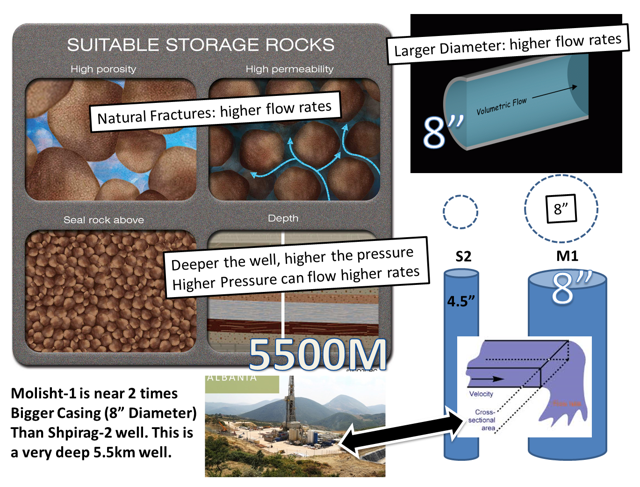 If that answer prooves to be 'yes', then we have a very exciting story developing that could be partially answered in a number of days before their annual meeting in Canada.
I need to stress that this play carries a high degree of risk and you really should do your homework before just taking my perspective and study how the shares zig zag in any exploration project and be able to stomach that kind of market ride before ever investing.

Here is a bit of history: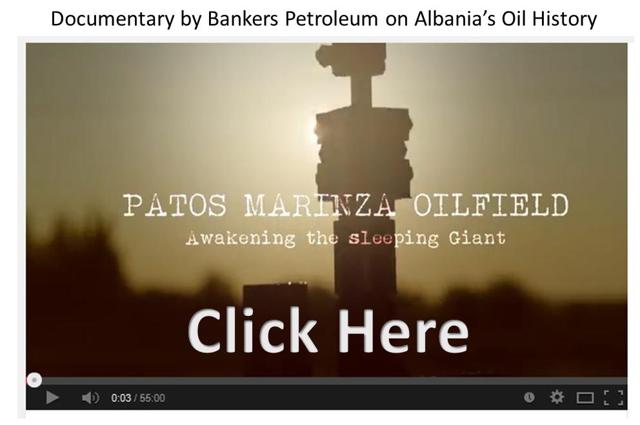 Link http://www.worldfinance.com/markets/fx-and-brokerage/big-oil-and-gas-potential-in-albania
The First well was very good news for Shell and Petromanas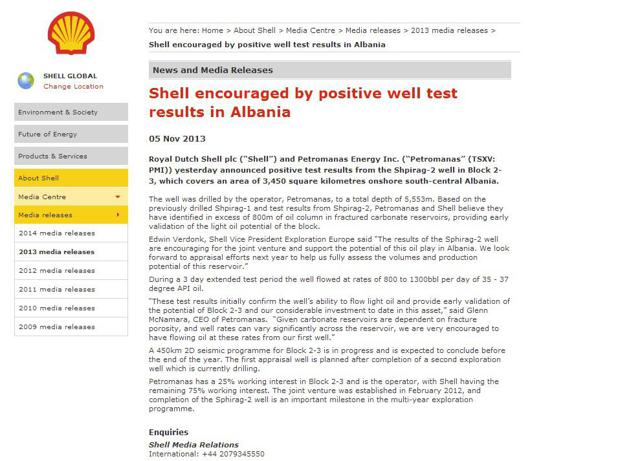 (how the 75% farm-in came about)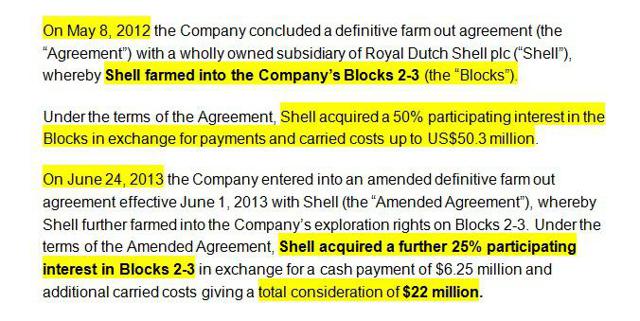 Now we are days away from the second well being drilled.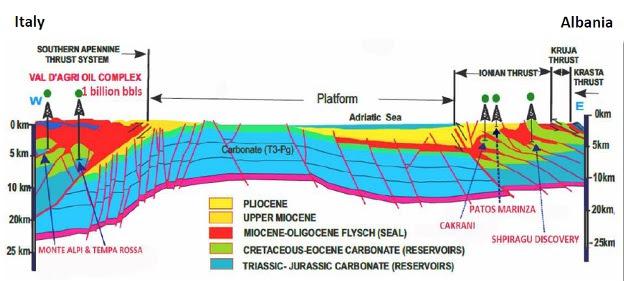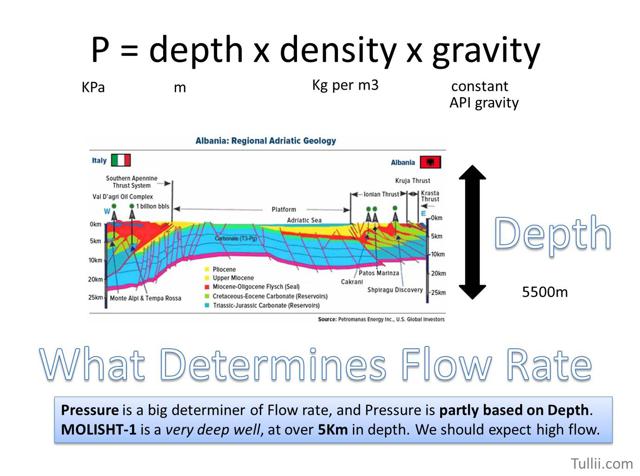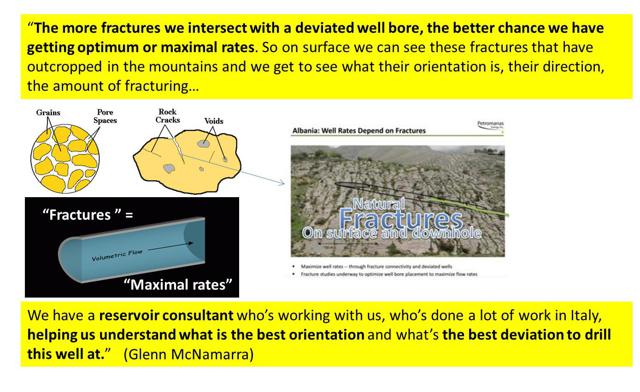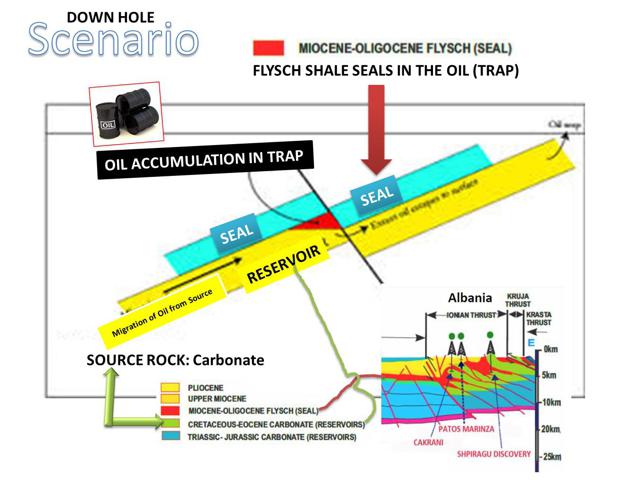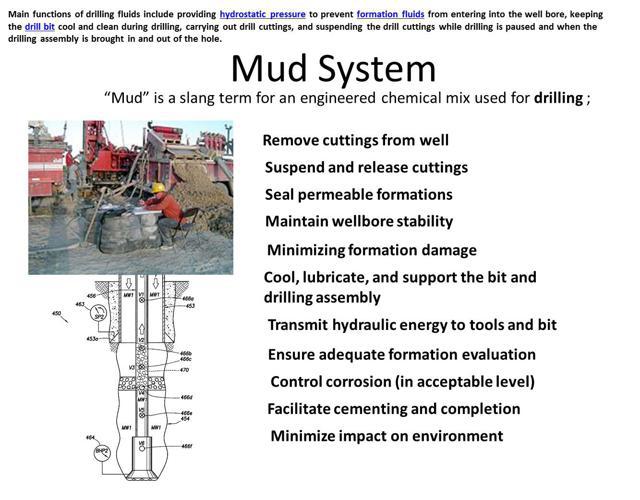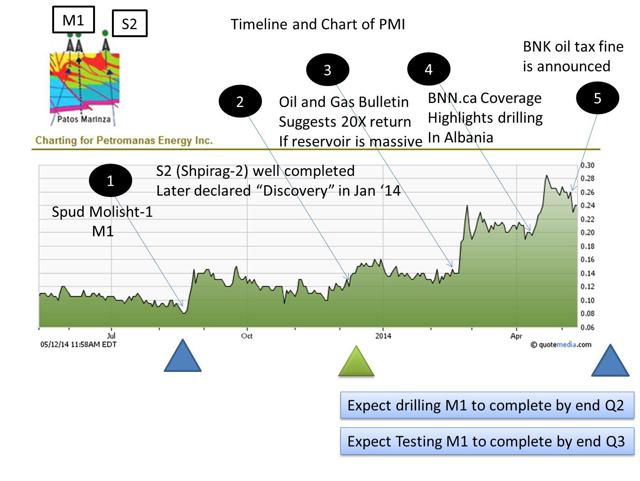 The Molisht-1 well has the potential to answer some big exploration questions. 1) Are Shpirag and Molisht-1 the same structure 2) Is the payzone as thick as believed 3) What pressure is it at considering the depth 4) If its connected from 1-2 how big is the reservoir now
A well test in Q3 would answer some of these questions.
(source: where the 800m thickness quote came from)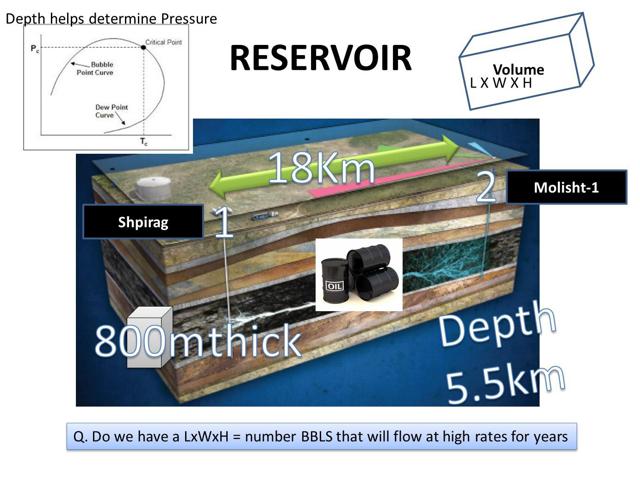 www.bunkerportsnews.com/News.aspx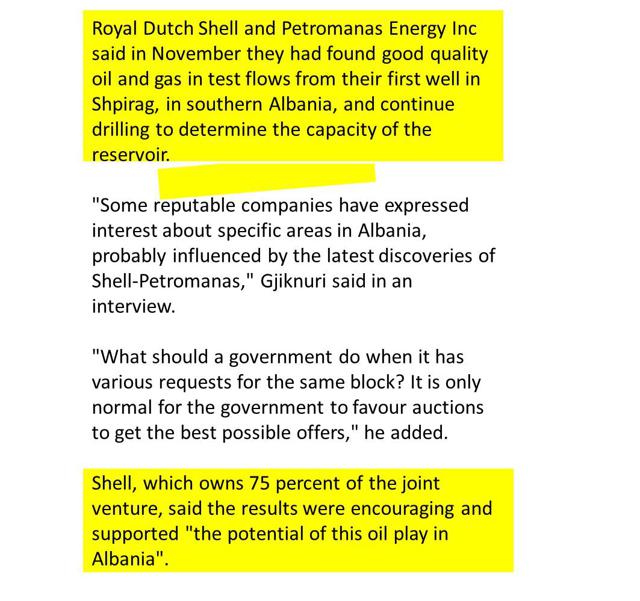 There was a pick up in trading on 05/08 and a 0.03 sell off in reaction to Oil taxation that affected a different company. After the dust settled PMI dropped -11.54% yesterday, then popped back today after the market digested that the $5.00 per barrel excise tax wasn't that big of a deal to a company that has no production yet...being PMI.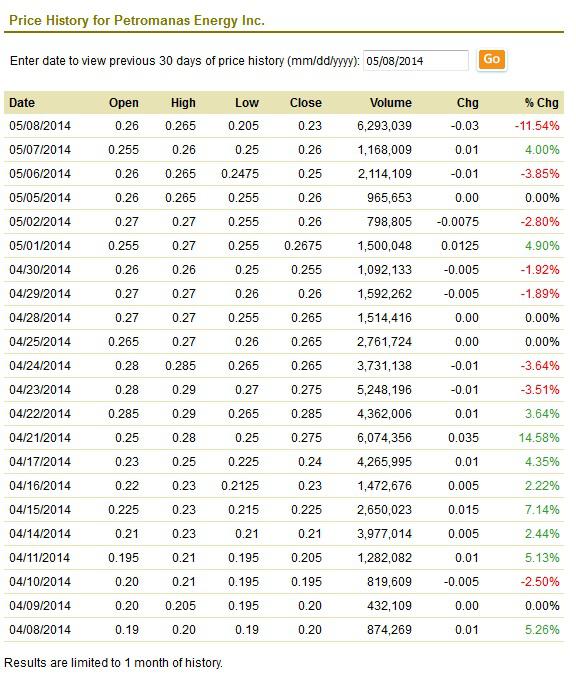 (OIL TAX may have triggered todays 11% sell off in PMI)
This clip sounded off about an expect fine that Bankers Petroleum was to pay for oil taxes owed and shortly after, PMI dropped like a rock? A likely over-reaction, and if that is all it was.. the selloff is a great buying opportunity. 7 min mark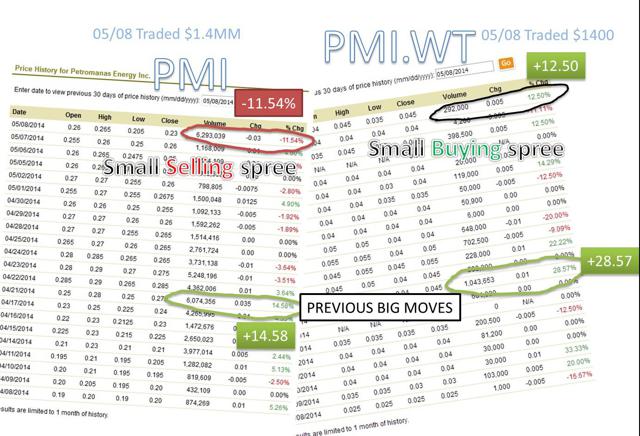 When looking at any exploration stock it is worth remembering the difference between risk and uncertainty, on may 7th david larrabee posted an interesting entry about uncertainties and risks.
The essence of sharing this idea is below. Shell's geotechnical experts are well versed in Risk, they can manage much of these risk with application of modern technology. They have models for best practices, but even with the best technology they cannot predict events that cannot be known that are out in the future.
Petromanas would fit into the category of entrepreneurs that know that putting up with uncertainty could return huge profits for their labor and risk taking. As a potential investor if you are seeking definite information then you will need to wait until the production testing is completed and futher wells completed and reserve reports published, if you can tolerate the uncertainty of indefinite information in order to capture any speculative opportunity in advance of the world knowing what the above definite answer is, you take on the full risk that may or may not yield you the maximum reward. If you are more in the definite info camp, you might play this better by owning a mutual fund that holds these companies, if you are in the indefinite camp, the warrants or shares in combination may offer you the best way maximize return should the uncertainties be resolved in your favor.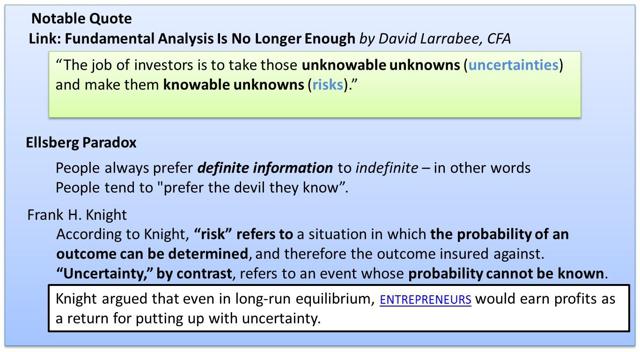 It might also be of interest that starting May 19th MNP Petroleum which still owns 1.2% of PMI is planning to start buying back 5% of its own shares.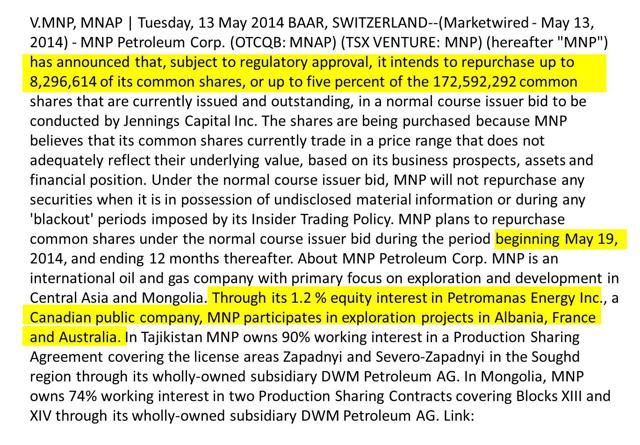 (MNP Perf Shares?)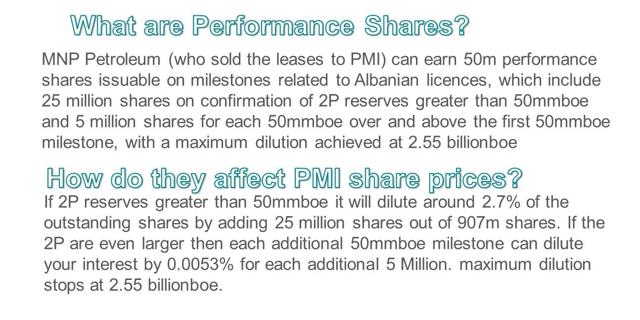 It is likely that more news on the Molisht-1 well will be available by the 2 events coming up in the next few weeks.
UPCOMING EVENTS

Annual General Meeting
Thursday, May 22, 2014 at 2:00 PM MST
Metropolitan Conference and Event Centre
333 - 4 Avenue SW
Calgary, AB T2P 0H9
Royal Room
EPAC Oil and Gas Investor Showcase
Wednesday, June 11, 2014
Metropolitan Conference and Event Centre
333 - 4 Avenue SW
Calgary, AB T2P 0H9

The past tells a story of how we got here to where the play is at now.
Globe and Mail has a nice inventory of articles and new releases that follow the progress upto now.
(Blogs from Canada)

This Blog above has been following the story since inception and you can search many historical blog posts on ceo.ca
(OGIB)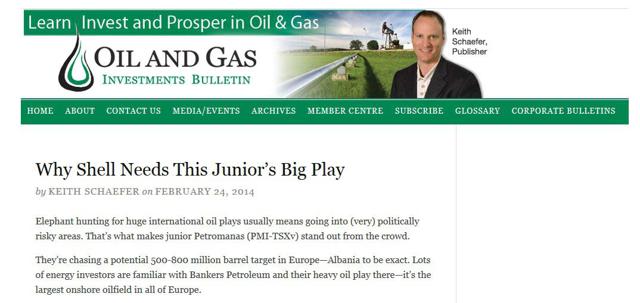 The above story sent the stock from $0.14 to over $0.20 which may not sound like much until you look at the share count, it was a significant run. I recommend you read it.
The below Analyst recommended PMI just when they spudded (started drilling) Molisht-1 last summer. He hasn't spoke of it since, but his company is in its busiest season and there is much to cover that is further along than PMI.

Doug Casey and his energy analyst Marin Katusa actually flew over to Albania a week or so ago and published an article that was widely promoted about how close to answering the unknowns at Molisht-1 really were. The video above has an interview between Marin and Glen McNamara on the molisht-1 well which is drilling now.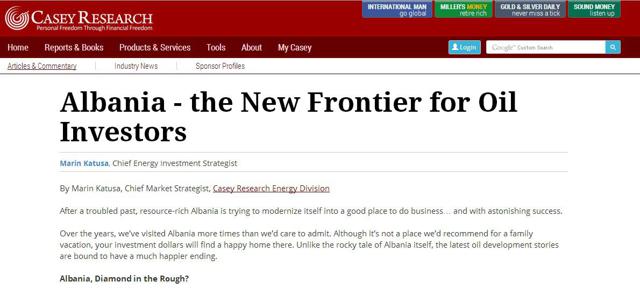 Columbia Wanger Asset Management - Owns 11% of PMI shares
One last note: MNP Petroleum owns a 1.2% stake in PMI and a performance share of the reserves as the project unfolds
(May 20 screenshot)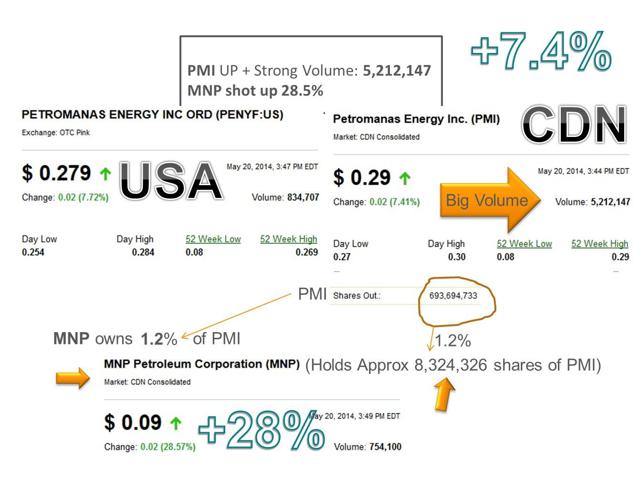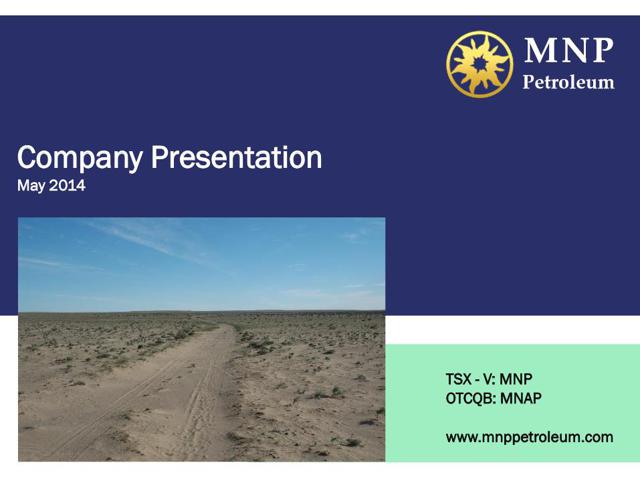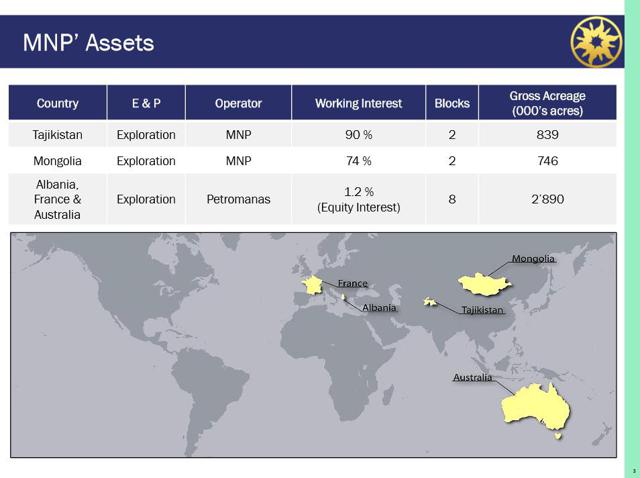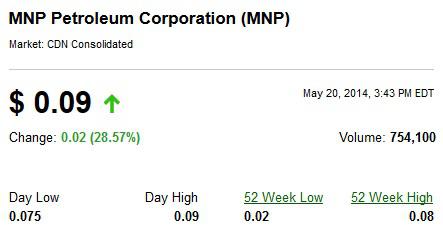 ** If the # of Performance shares are not adding up with other articles please check with an IR company as these conditions can change over time**