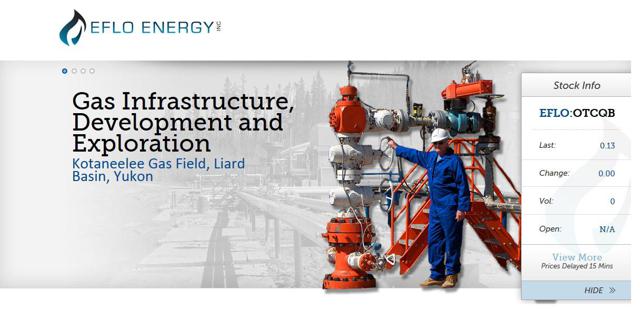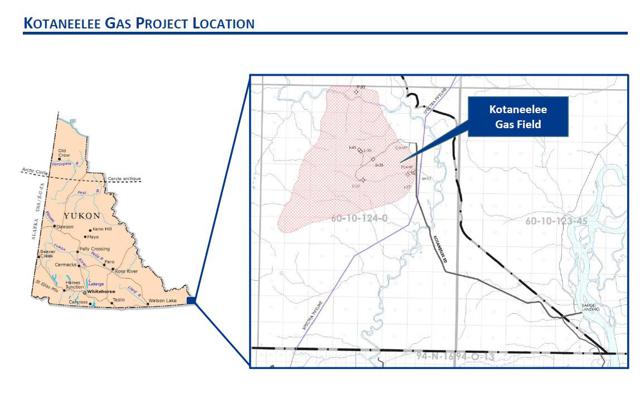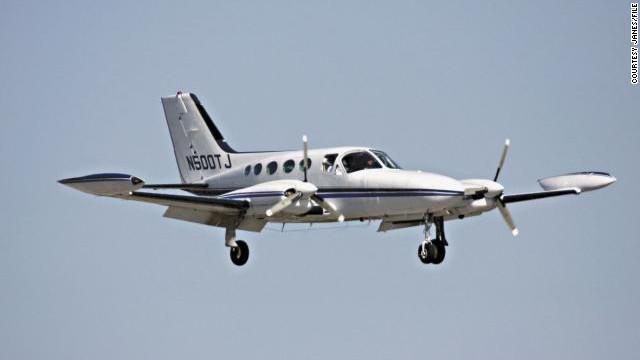 It seems like a lifetime ago, I boarded a small plane in the middle of winter, on a freezing tarmac my rig bag, boots, a few belongings and a hot coffee. I was en-route from Edmonton to a winter drilling project in Kotaneelee, Yukon, and the only way in was on a small plane.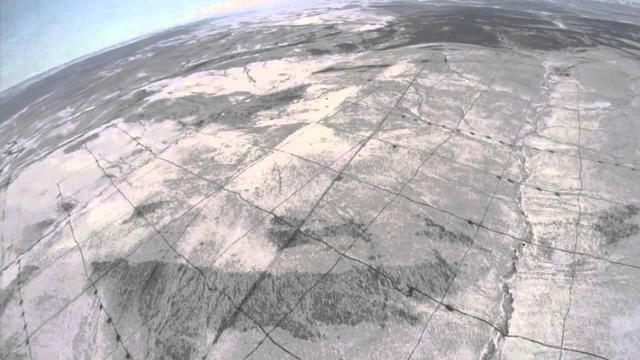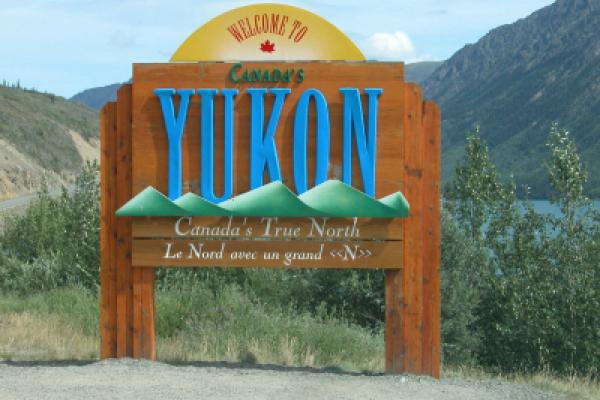 Known for its beauty, the Yukon is impressive, from its scenery, its night sky, its wildlife.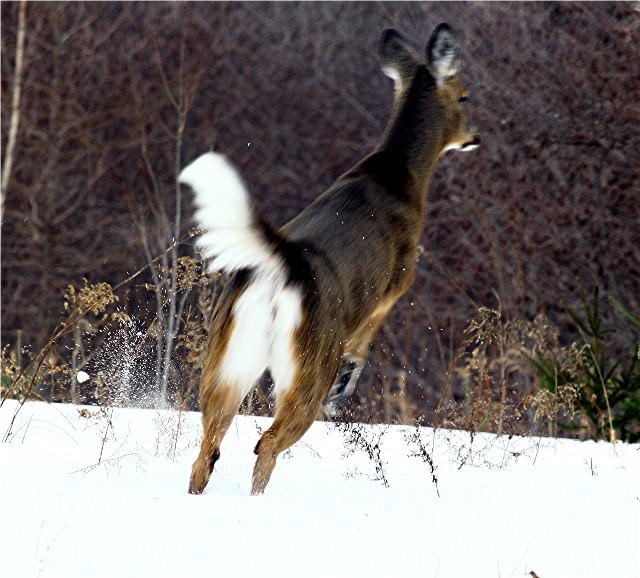 As we flew across the most amazing mountain ranges and forests, eventually we decending upon a small runway in the middle of a Yukon forest.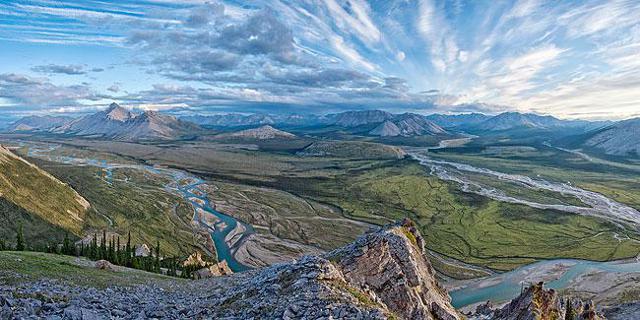 As we dropped altitude the pilot had to abort the landing due to some wild Buffalo that had claimed the runway as their own grazing area.
Who could blame them, everything else but the runway was buried in 5 feet of snow, to them it was the equivalent of fast food.
(couldn't find any snow photos..so here is a summer photo of the strip)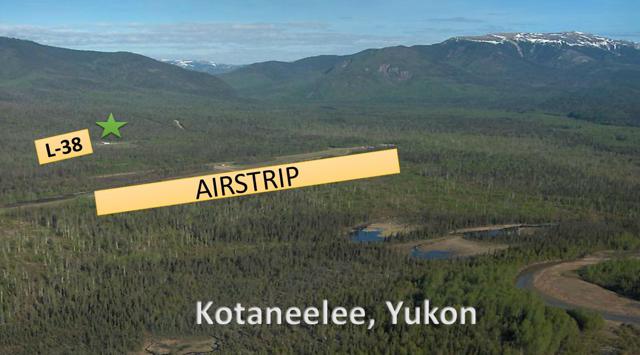 Imagine this for a runway...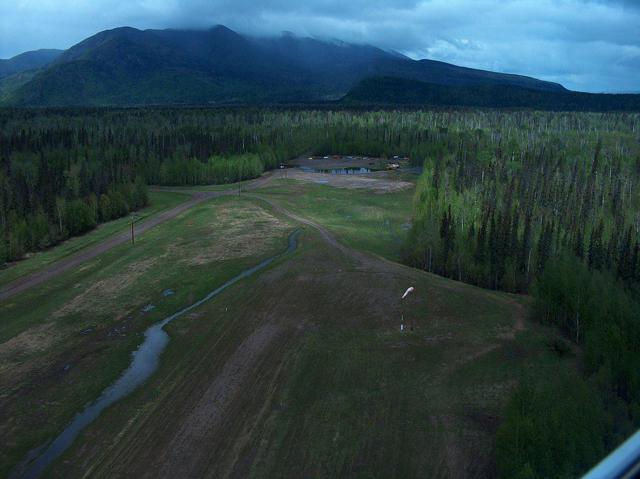 A Family picnic for the Buffalo Family.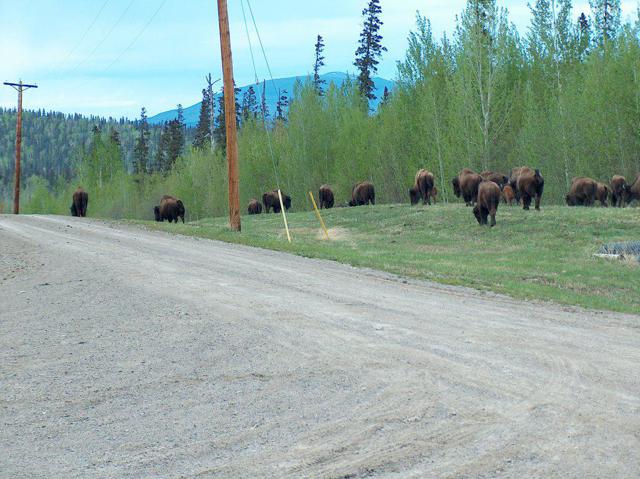 Back then the well was operated by Devon Energy, and being Drilled by Akita Drilling who had been on the location for 200+ days of tireless drilling into one of the first exploration plays in about 30 years (since the 70's see charts below).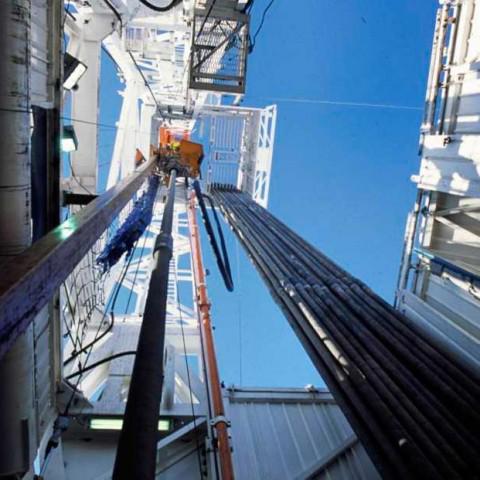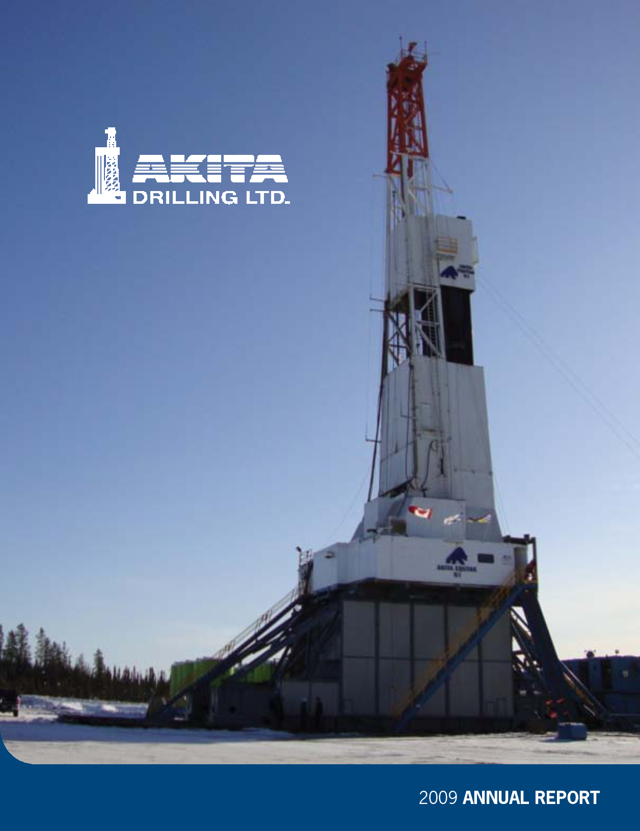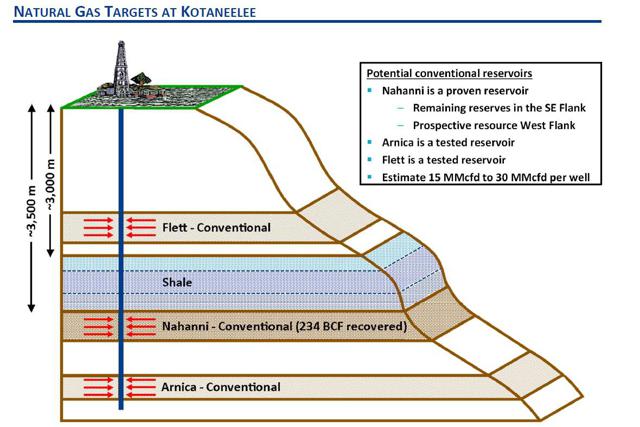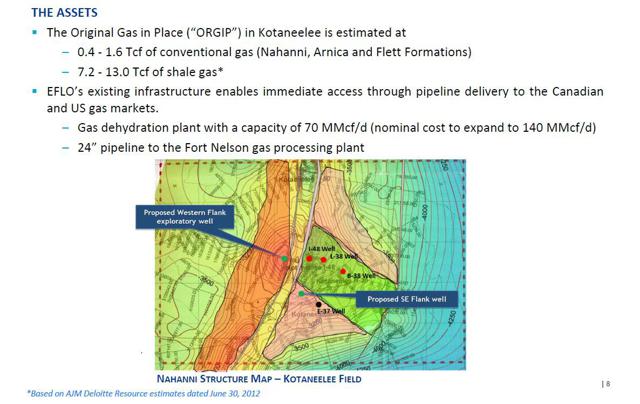 I can look back and find the statement from one of the companies involved... "There is no assurance that the Kotaneelee L-38 horizontal well will be successful"
...well it turns out it was actually a big success. Now the lease has changed hands over the years to be run by EFLO. The gas deposit is known to be huge and has around 50 year reserve life.
In the chart below, see the gas totals from 2011,
The red line (Volume 3500-4000) is the L-38
The blue line is the only other Kotaneelee well... see the difference.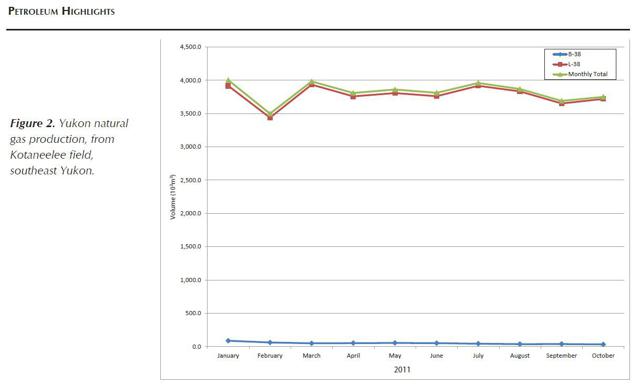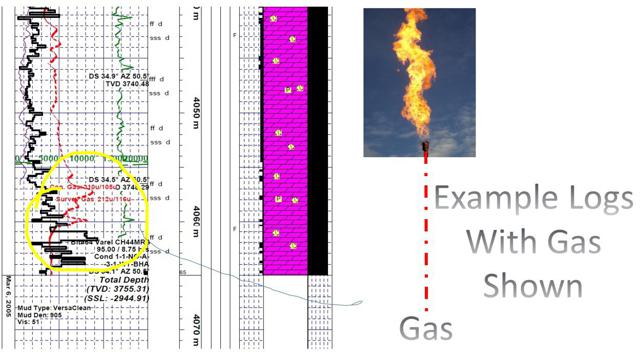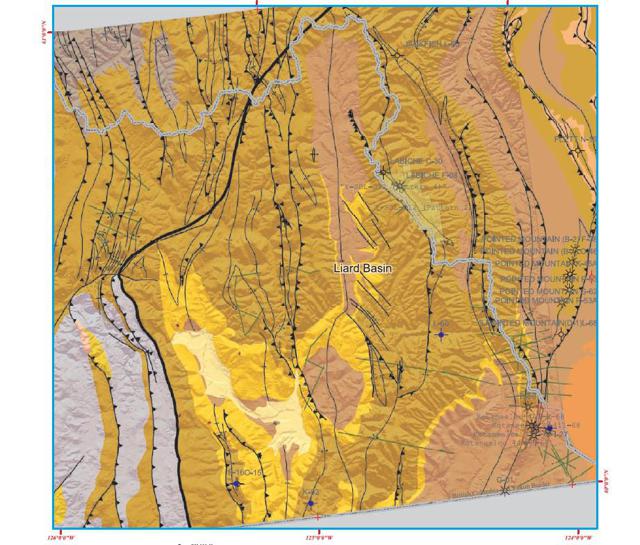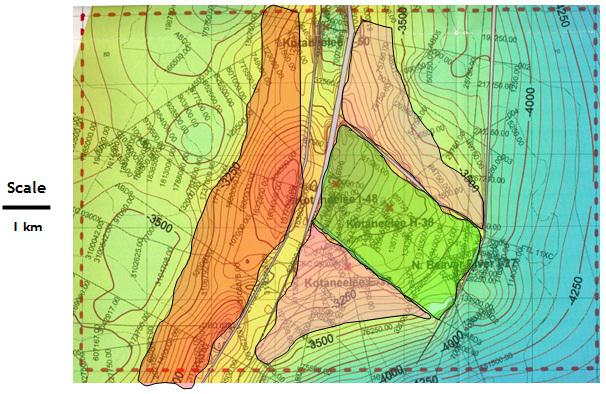 The History of this area is impressive. The shale has always been there, but the technology to get it out of the ground has not been available until the mid-2000's.
Now the application of this horizontal drilling and fracturing has unlocked clean energy in amounts sizeable enough to make LNG a viable option to sell energy to asia or markets overseas.
This is likely part of the reason EFLO Energy Inc. has an "O" for "Overseas" in its name, as this gas is destined for overseas markets.
When the L-38 came online, it was a screamer, peaking at 100 Million Cubic Feet a day, an absolute testament to the potential of a horizontal completion. The impact, could be a long term field with global potential to deliver clean gas to overseas markets for decades.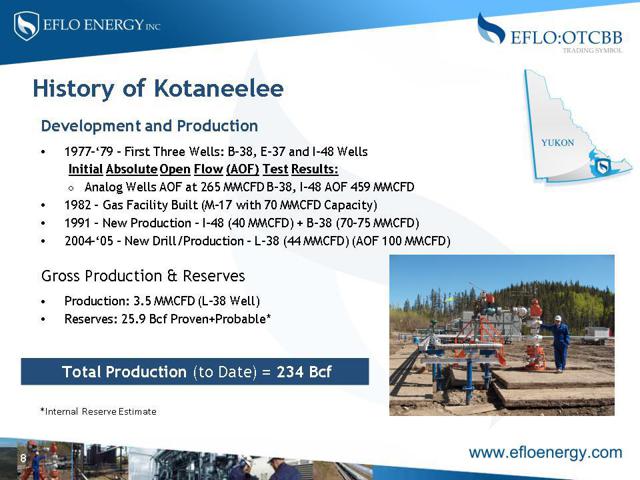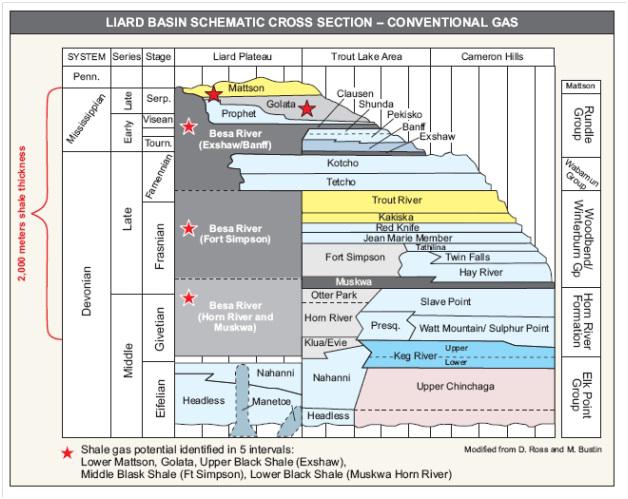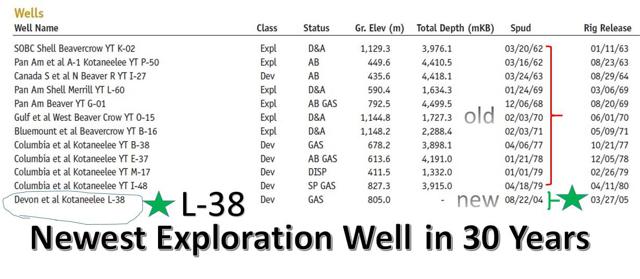 and I now realize I was lucky enough to be there at the exact moment when the geologists, rig crew, the investors, and even the chefs found out whether the millions of dollars, thousands of hours and years of hard work paid off, or not.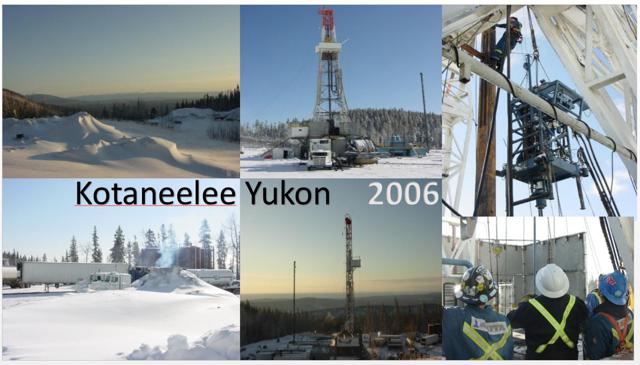 That special moment was 45 minutes after foam was diverted into spots along the well bore and sent acid to an exact sweet spot with a special tool to 'acidize' the payzone of the gas bearing sands in the well and 'complete' the well. This is a highly technical, very costly but necessary step (completion), critical to the success of a commercial shale gas well. If nature co-operates and the engineers design is fulfilled to specifications, it can create a successful well that can flow gas for decades.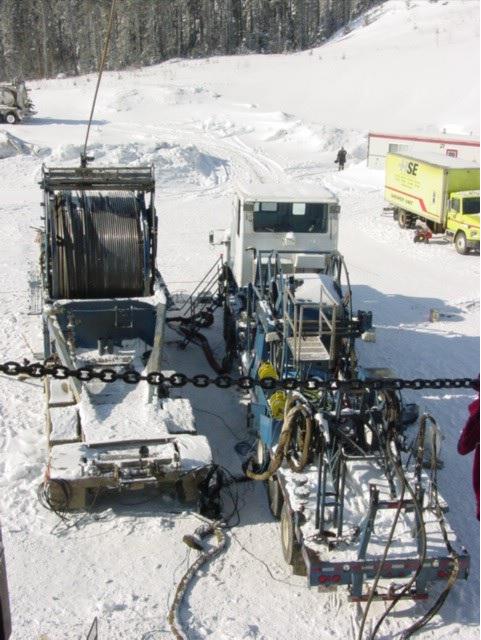 Essentially, my job at that time was to grab data from a period during the 'acid completion' and while it did its chemical magic on the producing formation to record the pressure, temperature and other tidbits that the tool captured for geoscientists who study the data and crunch numbers to the verify the potential of the prize trapped in the layers of shale.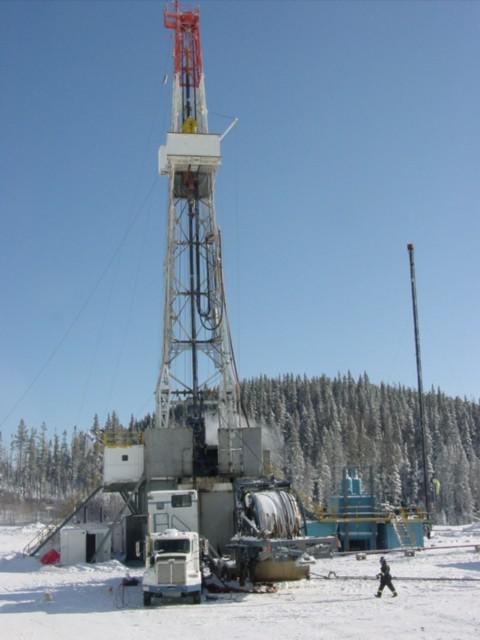 Once the gas flowed back to surface, a tall flare stack light up the sky and upto 100 million cubic feet of gas came roaring out the stack like a jet airplane taking off if you were standing on the runway within earshot of it.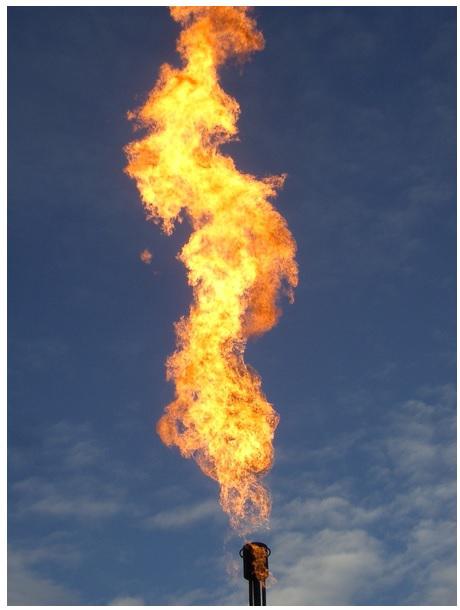 This moment is now sort of historic, because it is now the focus of a company called EFLO Energy who have over time acquired a 53% stake in the above well and surrounding field. They are now completely focused on developing the Kotaneelee Gas Field and their Yukon leasehold.
Oil and gas exploration is not an exact science, and involves a high degree of risk. The primary exploration risk lies in the drilling of dry holes or drilling and completing wells which, though productive, do not produce gas and/or oil in sufficient amounts to return the amounts expended and produce a profit.
In this case, we now know the gas exists, and we can determine we have a significant discovery in place, but without a market or customer to sell it to, the gas still in ground isn't worth much - if no customer will pay the right price for it, above ground.
North America is awash in cheap gas right now, so selling it here isn't that viable to make a decent profit. Yet overseas, gas is much more expensive and that market is rype for access to gas for energy.
The other ongoing hazards in this business, such as unusual or unexpected formation pressures, downhole fires, blowouts, loss of circulation of drilling fluids and other conditions are involved in drilling and completing oil and gas wells don't lend well to investors averse to risk. In this case, some of that risk is behind us.
If such hazards are encountered, completion of any well may be substantially delayed or prevented altogether. Which is why its taken 30 years for a new well like this one.
This makes for an interesting timing scenario as EFLO Energy does state they have gas 'behind pipe', or 'shut-in' so to speak and when prices of Natural Gas markets become more favorable we can expect a future when management may decide to just flip a switch to flow their gas which has the potential to benefit this company in a big way when that day arrives.
Overseas customers in markets like Taiwan, Japan, South Korea or Asia who in general need clean energy and the easiest way to day to transport such gas is in LNG form by ship. This is why you see on their website they already have agents in Singapore, Houston and elsewhere to market the gas.
Exploratory drilling involves substantially greater economic risks than development drilling because the percentage of wells completed as producing wells is usually less than in development drilling.
The way I see it, the Exploration risk is priced into this gas discovery already which has attracted other companies. Apache has bought into EFLO for around 32% stake, so they must like the future potential of this basin and gas play as well.
Exploratory drilling itself can be of varying degrees of risk and can generally be divided into higher risk attempts to discover a reservoir in a completely unproven area or relatively lower risk efforts in areas not too distant from existing reservoirs.
Now that the gas discovery is known, developing it will be a longer term venture with new customers in asia likely determining the rate of development as time moves forward and more is known.
Kotaneelee's exploration, development and production history dates back to the 1970s.
Starting in 1977 the first three wells B-38, E-37 and I-48 wells were drilled.
The fracturing modeling wasn't as advanced back then. In 1982 the gas facility with 70 MMCF/D Capacity was built. So the asset to treat and transport gas are already in place.
See chart: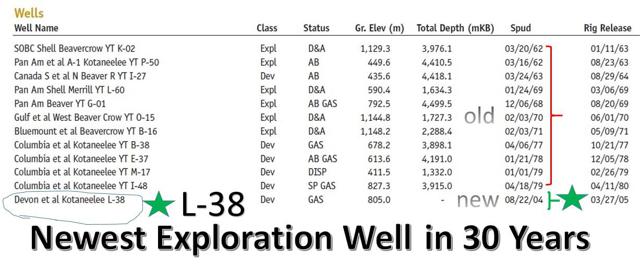 In 1991 new production began with I-48 (40 MMcf/d) and B-38 (70-75 MMcf/d) wells. In 2004 a new drilling and production program was initiated with a new L-38 well (44 MMcf/d).
L-38 was completed in winter 2006. This Well at that time was operated by Canada Southern Petroleum for Devon Energy was sold to EFLO in 2 separate transactions until 100% of it was acquired by EFLO Energy.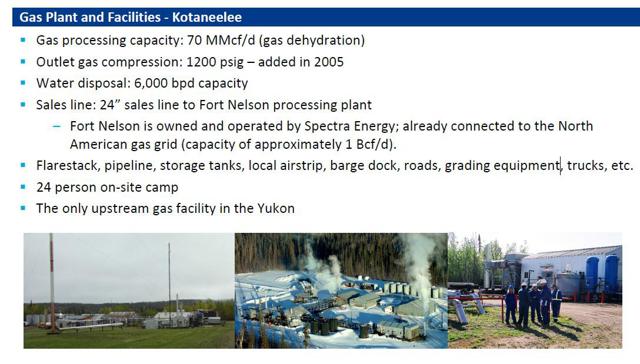 The Kotaneelee Gas Project covers 30,542 gross acres in the Yukon Territory in Canada, and includes;a gas dehydration plant (capacity: 70 MMcf/d), one shut in gas well, one water disposal well (capacity: 6,000 bbl/d), and two suspended gas wells.
The KGP has a fully developed gas gathering, sales and delivery infrastructure, airstrip, roads, flarestack, storage tanks, barge dock and a 24 person permanent camp facility.
The KGP gas dehydration plant has a processing capacity of 70 MMcf/d, outlet gas compression of 1,200 psig and is tied-in to a 24-inch gas sales line to a gas processing plant in Fort Nelson, British Columbia.
As mentioned earlier, On July 18, 2012, the Company completed an acquisition of Devon Canada's ("Devon") entire right and interest (generally a working interest of 22.989%, with a working interest of 69.337% in one shut in gas well) in the KGP.
As consideration for Devon's working interest in the KGP, (the "Devon Assets"), the Company paid approximately $23,298,000.
The consideration was comprised of $290,000 in cash, 7,250,000 shares of the Company's restricted common stock valued at $15,950,000, and the absorption of $7,058,000 in asset retirement obligations.
On October 17, 2012, the Company completed a Share Purchase Agreement with Nahanni Energy Inc., 1700665 Alberta Ltd., Apex Energy (2000), Inc. and Canada Southern Petroleum #1 L.P. (jointly "Nahanni") for the acquisition of its entire right and interest (generally a working interest of 30.664%) in the KGP (the "Nahanni Assets") which, in addition to the 69.337% working interest acquired from Devon on July 18, 2012, provided us with a 100% interest in one shut in gas well in the KGP.
At this time the company might not stand out yet but the timing of the opportunity is huge if your longer term view matches that asia needs clean energy and the Yukon has abundant clean energy that can now be moved overseas using LNG technology.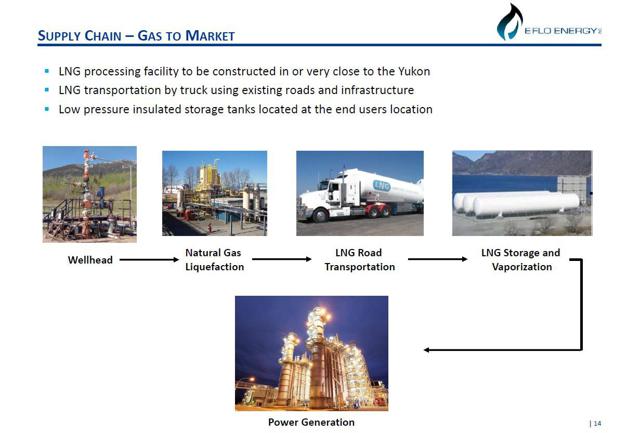 When energy markets and gas prices turns around, we could see a shift in how known gas reserves are viewed by investors, and this is one potential gem of a shale play with a head start in an emerging sector. It might be early, but its worth a bit of research if you want to add any gas to your portfolio.
Other Yukon Gas info of note:
Natural Gas Production
In southeast Yukon, natural gas is produced from the
Kotaneelee Field in the Liard Basin. The two producing
wells (B-38 and L-38) yielded 38 233 103m3 of natural gas
in the period from January 2011 to October 2011 (Fig. 2)1.
The field is in the later stages of life and gas production
and reservoir pressure are declining slowly, whereas water
cuts are increasing. Recovery factor to date is 56% of
initial gas-in-place, which is considerably better than similar
nearby fields in the basin.
Overview of Yukon Geology
Yukon is located in the northern part of the North American Cordillera, the mountainous backbone of the western part of the continent. Like most of the Cordillera, Yukon is composed of rocks that record more than a billion years of earth history.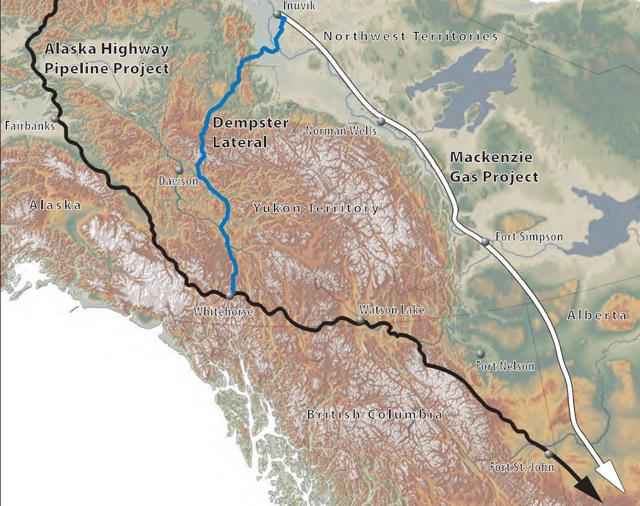 Geological Settings of Yukon Basins
Yukon's eight onshore basins with hydrocarbon potential formed as part of, or were deposited on, a variety of basement terranes. Two (Beaufort-Mackenzie and Old Crow) are successor basins developed on the Arctic-Alaska terrane, the basement to Alaska's hydrocarbon-rich North Slope. Five (Kandik, Eagle Plain, Peel Plain and Plateau, Bonnet Plume and Liard) have plays (conceptual or in the case of Liard, producing) in rocks of the prolific Western Canada Sedimentary Basin, comprising the Paleozoic rocks of the North American continental margin and a Mesozoic successor basin. Whitehorse Trough of south-central Yukon evolved from a basin marginal to the Late Triassic Stikinia arc to a syn-orogenic flysch basin which formed during continental margin orogeny.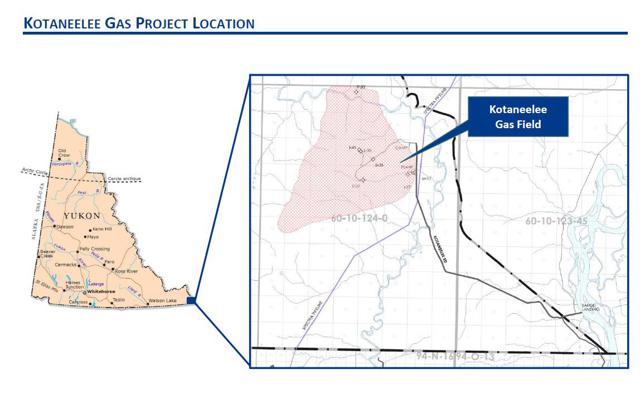 Currently, the only hydrocarbon production comes from the Kotaneelee Field in the Liard Basin, in the southeastern corner of Yukon.
Geological Summary
The Liard Basin lies between the Rocky Mountains to the south and the Mackenzie and Franklin Mountains to the north. The area includes the physiographic Liard Plateau and portions of the southern Mackenzie and Franklin Mountains. It constitutes the northernmost extension of the Western Canada Sedimentary Basin.
Cambrian through Middle Devonian sedimentary rocks consist dominantly of miogeoclinal platform limestones and dolostones transitioning westward to marine shales. Within the carbonates is locally a Manetoe facies dolomite consisting of coarsely crystalline, diagenetic, hydrothermal dolomite. This diagenetic facies has cavernous porosity and is the principal reservoir and target for gas in the area.
Unconformably to conformably overlying the carbonates are fissile, grey to black marine shales of the Devonian to Carboniferous Besa River Formation. To the east the Besa River Formation is transitional to carbonates of the Flett and Prophet formations. The Carboniferous deltaic complex of the Mattson Formation overlies the marine shales of the Besa River Formation. The Mattson Formation delta prograded to the west-southwest. It contains friable and porous sandstones interbedded with siltstones and shales. Some coal measures are present. Permian and Triassic strata consist dominantly of shallow water shales and siltstones of the Fantasque and Toad-Grayling formations. Cretaceous marine sandstones and shales unconformably overlie all other units in the map area.
Several small hornblende-bearing Tertiary trachytes intrude the sedimentary rocks in the westernmost part of the basin.
Structures within the Liard Basin are characterized by northwesterly to northeasterly trending box folds and east-verging and west-verging thrust faults. Topographic lows are typically underlain by synclines containing Triassic and Cretaceous siliclastic sedimentary rocks.
Exploration History
The first recorded evidence of active petroleum exploration was in 1955 with reconnaissance field work by California Standard (Chevron). The first well in Yukon was SOBC Shell Beavercrow YT K-02 completed in 1963. Thirteen wells have been completed in Yukon. Approximately 570 line-kilometres of two-dimensional seismic has been completed.
Yukon contains portions of three fields: Beaver River Field, Kotaneelee Field, and La Biche Field. The Beaver River Field in Yukon is a former producer from well PanAm C-1 Beaver River YT G-01. Production from the Kotaneelee gas field is ongoing. Both of these fields consist of pools and prospects hosted in fractured, diagenetic hydrothermal dolomites of the Manetoe facies within carbonates of the Middle Devonian Arnica, Landry and Nahanni formations. Gas is structurally trapped in closures formed by anticlines, normal faults, and reverse faults. Seal and source for the reservoirs is provided by shales of the Besa River Formation. Commonly, gas is trapped on top of water.
Plays
Six expected plays were identified in the Liard Basin area. Five are gas with one (Cretaceous Chinkah clastics) being gas with potential oil. One play, the Manetoe facies dolomite play is established with proven discoveries, former production from the Beaver River gas field and current gas production from the Kotaneelee gas field (two wells, Duke Energy gas pipeline).
This play is a sour, acid, dry gas play and is considered the most significant one for the region.