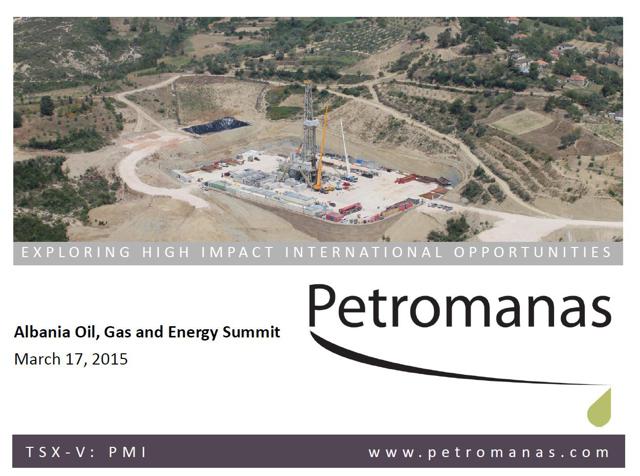 PENYF (Petromanas) has a Market Cap of $38,153,210
and yet over $260,000,000 has been invested in
Blocks 2-3 alone.
To me this has real value if you can look at it from a longer term perspective.
I try to look at it this way, 85% of the $260MM already invested is now discounted in the current share price; partly due to the market perception of what a Barrel is worth at this moment in time, and partly what a USD will buy in comparison to other currencies in a basket at this moment in time.
Were either of those metrics to change, the price of oil, or the weakness of the USD then this play and its prospective 500MM barrel discovery metrics would change too.
Said another way you can enter into a play at 15% the cost of what other people already invested, and you will perhaps be rewarded in due time (2-3 years) to re-capture the invested value plus a healthy additional premium of whatever the future may hold.
However you have to pay to play, and what you pay today is allowing your dead money to sit in the company account to be used how they see fit, and there is risk involved.
You might see some dilution if they decide to raise equity later in the year after Q3, or you might get re-valued by a reverse split, or you might see them farm-down 10-15% to Shell Oil in order to raise capital sufficient to carry the exploration wells through to completion.
One positive is that; Shell Oil cancelled a lot of exploration projects around the world after oil prices fell in 2014, but for some reason, they haven't cancelled Albania. This might not be worthy news to some, but its a key factor in how much potential unknown oilfield discoveries still temp these super-majors.
My take on it, even in these terrible markets, the prize is worth the long term gain.
Shell thinks 20-30 years ahead and perhaps so should you, but the quantity of potentially new 500MM barrel oilfields to be found within European borders over the next few decades is slim, which accentuates its potential.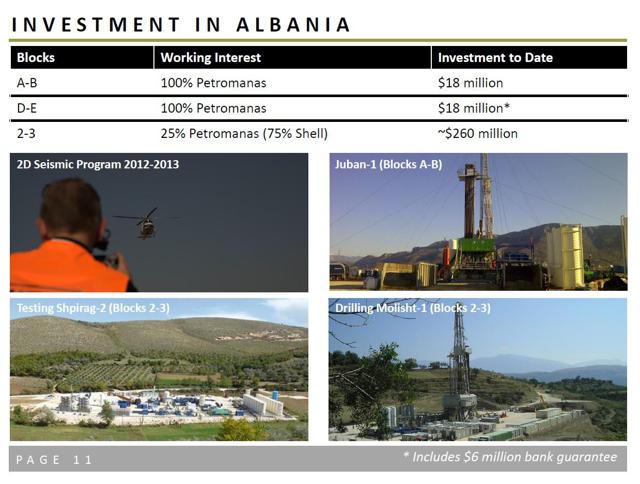 Last weeks Petroleum Summit in Albania indicated that Albpetrol the country's state oil company is likely to be put up for sale in the near future.
This will likely see bidders from SuperMajors who would rather renovate an existing oil producer than build one from absolute scratch. When the auction comes, the price of Albpetrol will give indications of what the future barrels and acres of Petromanas might fetch.
Time is a factor as well, these wells are very deep, very expensive and take over 1 year to drill on average. So keep that in mind, investors are going to need to be quite patient on this one.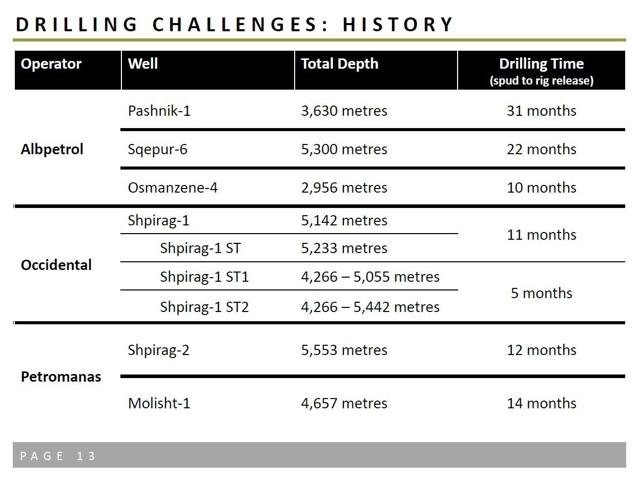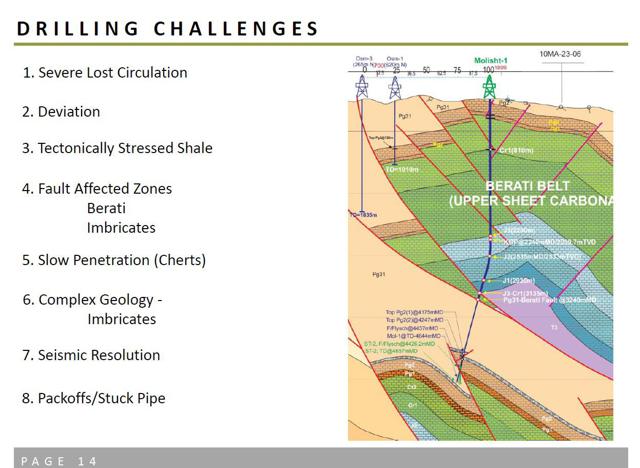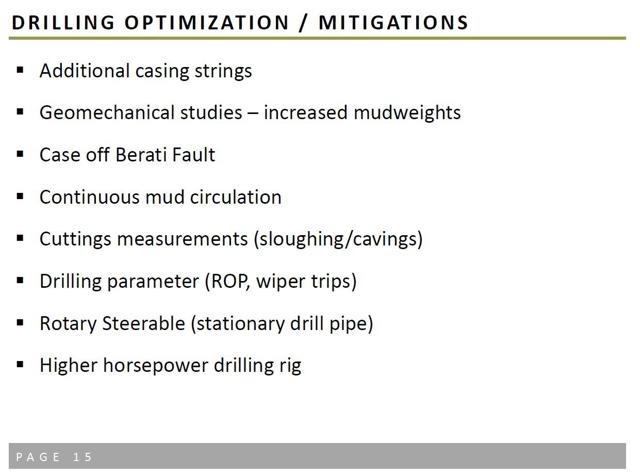 )
We can see comparable geology in ALBANIA, which has impressive production even decades later. This is very compelling compared to a BAKKEN oilfield which experience deep declines in production... the Italian fields are still banging out thousands of barrels per day decades later. This creates forward looking investors a compelling value proposition.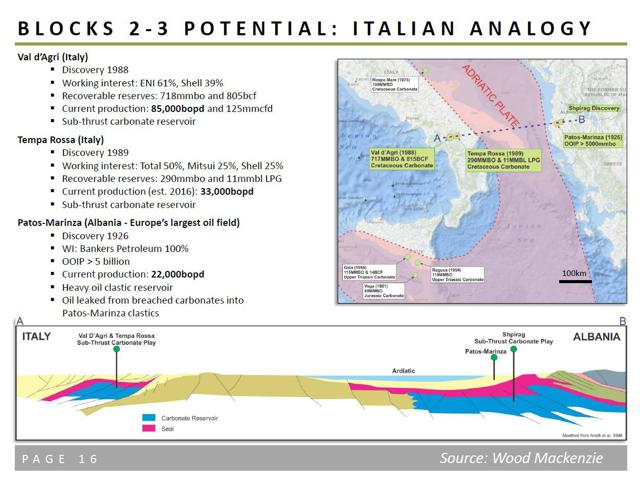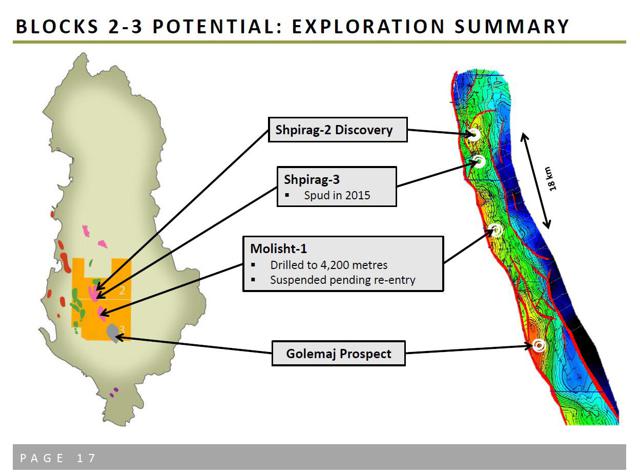 The empty well site below represents the Shpirag 3 site. Which is supposed to Spud (start drilling) in 2015.
It will take 1 year at least and when completed it will test the reservoir parameters that are helping prove up the size of the prize in blocks 2-3.
It will be followed by completing the M-1 or Molisht-1 well which was suspended in 2014 due to needing a higher Horsepower Rig.
When M-1 is finished, likely in 2016, it will be flowing barrels from geology that has yet to see a drill bit, and that means we could be witness to a new multi-decade long producer that will change the economics of not just Shell and Petromanas but Albania as well.
The final punch line is Golemaj, which although a longshot resides some 17Km away from the other wells which if successful and if connected to same geologic structure would translate to perhaps the largest discovery in continental Europe in 50 years or forever.
So although we might not see 4 flowing wells until 2020, we should have an idea what the prize is by 2017, and between now and then lots of newsworth ups and downs to trade, add, take profits, or downsize your positions.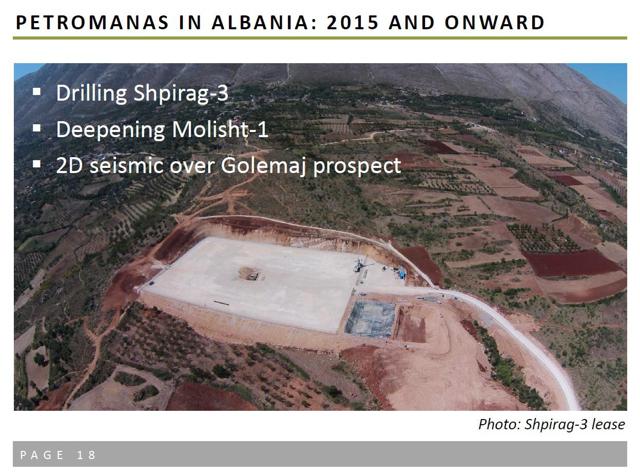 and while we wait on Albania, we still have 2 other developments...
In France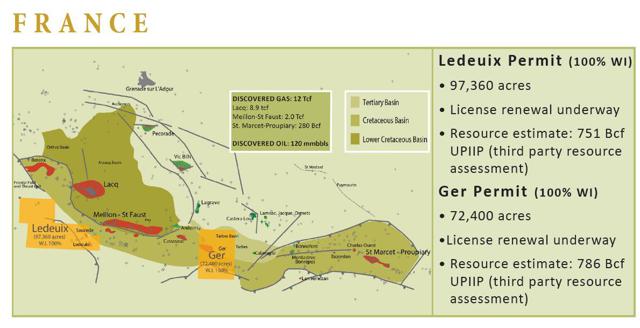 In Australia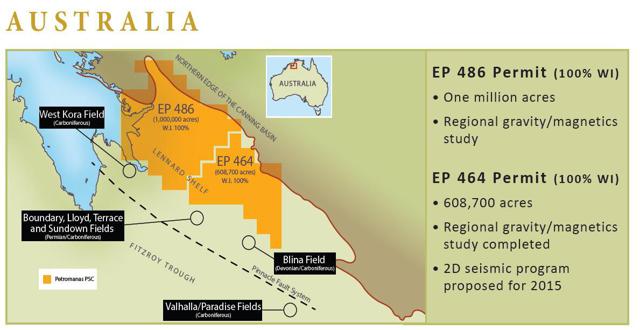 Disclosure: The author is long PENYF.