Wynn Resorts ( WYNN@NASDAQ) has been in correction mode 3 months. It appears that the stock may bounce back to $165 range. A pretty nice Wolfe Wave points to the higher Bollinger Band as shown below.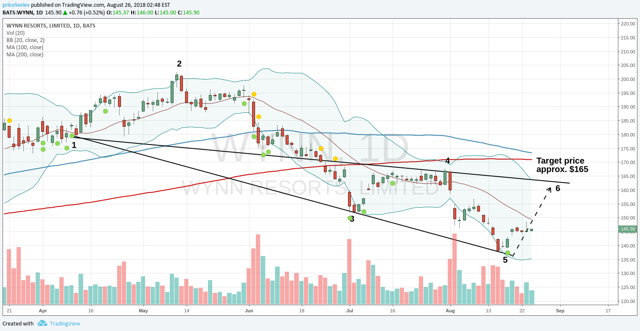 Additionally, the MACD has turned bullish supporting the move as shown below.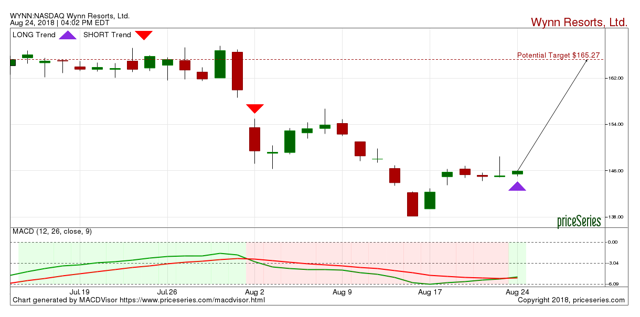 Please be aware that this analysis is purely based on technicals. We advise the traders to use an appropriate stop loss to safeguard their investment.
Find more such opportunities at priceSeries
Disclosure: I/we have no positions in any stocks mentioned, and no plans to initiate any positions within the next 72 hours.