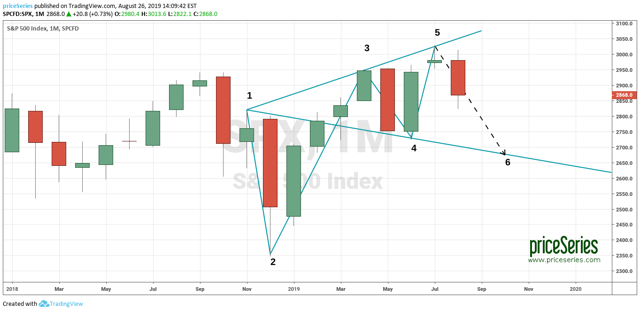 A bearish Wolfe Wave pattern has been generated on Monthly SPX. Notice how cleanly the points 1-5 have formed. Points 1-3-5 fall in a perfectly straight line while the point 4 extension remains lower than the extension of point 2. Overall a perfect Inverse Wolfe Wave.
At the time of writing this post, SPX was trading at 2871.7. The SPX is expected to hit a low around point 6, approximately 200 points below the current level.
Disclosure: I/we have no positions in any stocks mentioned, but may initiate a short position in SPY over the next 72 hours.