A look at the European 10 year Bond picture over the last 1month. All data from Bloomberg.com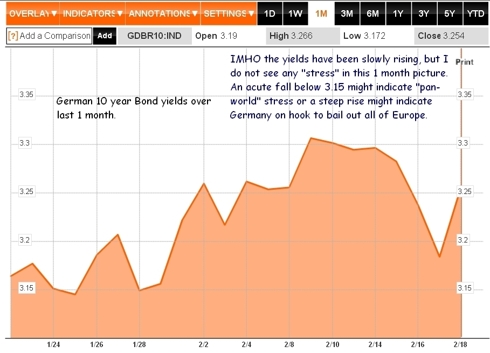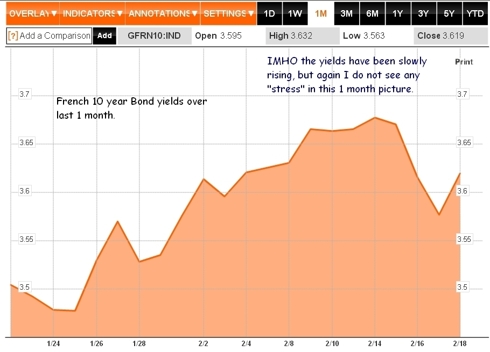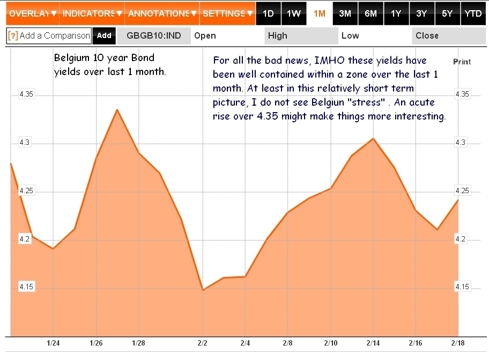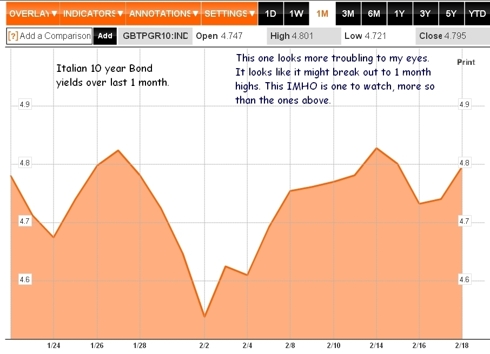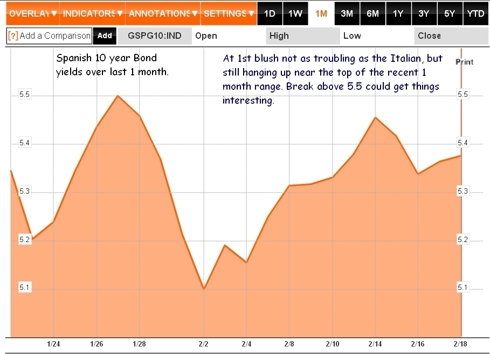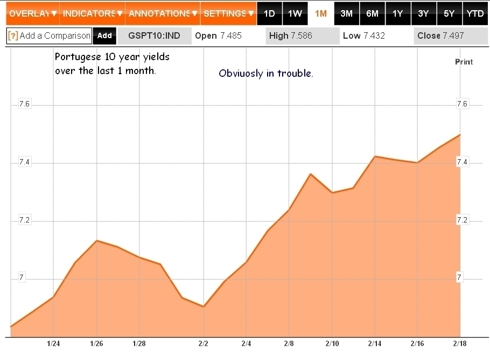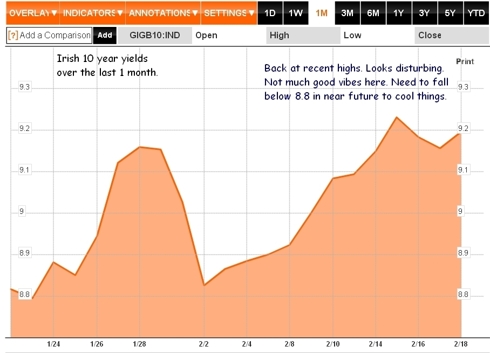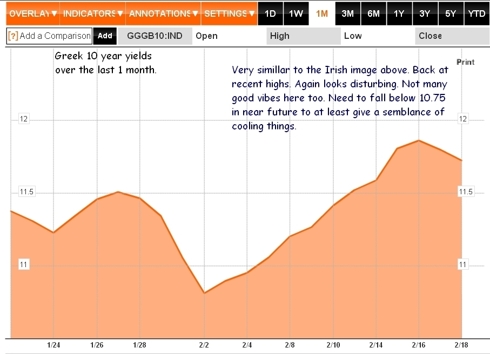 Looking at above:

1. Bonds in trouble: Greek, Irish and Portuguese. 
2. Bonds not in trouble: German and French.
3. The bond that looks troubling and IMHO was not expecting: Italian. This is the one that I want to watch very closely. Could the market be moving to Italy and skipping over Spain?

None of this is investement or trading advice of any sort. These are for educational purposes only.
Disclosure:
I have no positions in any stocks mentioned, and no plans to initiate any positions within the next 72 hours.