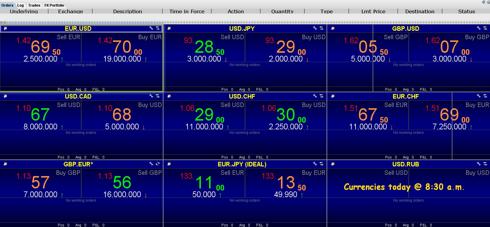 Premarket both Treasuries (in this example TLT) and SP-500 futures are down.

This is not a good combo. The scenario I fear the most for USA market is declining SP-00 and declining Treasury prices and declining dollar and rising gold. Today 1st 2 are down, dollar is up and gold is down. IMHO bond market rules all.
All charts created with IB and none of this is investement or trading advice of any sort. These are just my opinions and observations.