Bob Moriarty calculates the more-than-tenbagger value proposition of a small energy company operating in the Orogrande and Midland Basins in Texas.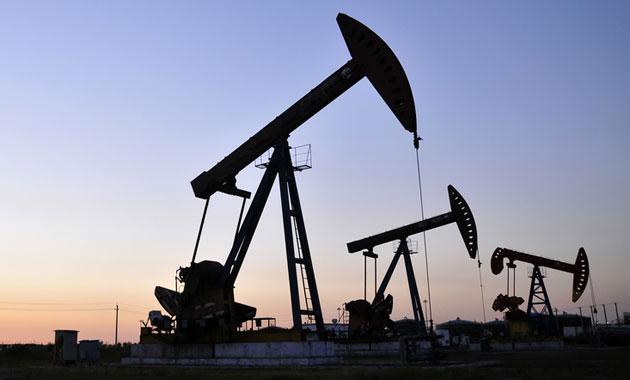 When I wrote Nobody Knows Anything, I was trying to show ordinary investors that they don't need to rely on "experts" or "gurus" if they just use the common sense and knowledge that they already have or have available at their fingertips. The book seems to have struck a cord and went rapidly to #1 on Amazon in its category.
A couple of the no-brainer trades that I talked about in the book and later on my website have done well indeed, such as the silver/gold spread, where you buy silver and sell gold at a certain ratio, and the platinum/gold spread, where you buy platinum and sell an equal amount of gold. The silver/gold ratio was 84-1 when the book came out and now it's 68.5-1. Gold had a premium of $331 over platinum two weeks ago, now it's at a premium of $289 over platinum. Both silver and platinum are still very cheap to the price of gold.
I am neither an expert nor a guru. I have opinions about a lot of things because I operate both an energy website, 321energy.com, and a resource website, 321gold.com. I have to read over 100 articles every day. If you read the same, you would know pretty much what I do, but neither of us would qualify for guru-hood.
I do follow my advertisers closely. One of them just came out with a press release that I can only call "barn burning." Torchlight Energy Resources Inc. (TRCH:NASDAQ) put out comparison numbersbetween a well it just drilled in the Orogrande Basin near El Paso with similar wells in the known Midland Basin. The press release is interesting but the comparison numbers indicate Torchlight is incredibly undervalued, and is one of the most leveraged energy plays to the price of oil in the world.
Torchlight is not going to be a tenbagger. It's going to be a lot bigger than that. Here's why.
To coin a phrase, the oil business is highly liquid. In any given area there are dozens of companies both buying and selling properties at any given time. It's fairly easy to determine relative value. For example, an acre of ground in Midland was worth $50,000 to $75,000 when oil was $115/barrel. Now it's $5,000/acre for lesser projects, and up to $15,000 to $35,000 for the prime ground.
By going to Torchlight's website we learn that Torchlight actually has a project in the Midland Basin. The company will be drilling its first well shortly; I believe it is spudding this weekend. The technical data will be back in about a month, and we will learn if it's $5,000/acre ground or $15,000.
In any case, Torchlight controls 12,000 acres with a 66% working interest subject to a 75% NRI. Multiply 12,000 by 0.66 by 0.75 to get an idea of how many net acres the company controls in the Midland Basin. I come up with a figure of 5,940 net acres. If you take the low side of the value of Midland acres at today's oil price, you come up with a number of $29.7 million ($29.7M).
If you take that number and compare it to Torchlight's total market cap at today's price, you get a market value of about $26M, and the Midland ground alone is worth $29.7M today. Once the drilling numbers are back in a month we can be more accurate, but until then, the company is selling for less than the value of the Midland ground.
But wait a minute, Bob: You were mumbling about a tenbagger? If its market cap is $26M and the Midland is worth $30M, that certainly doesn't qualify as a tenbagger.
True, but you haven't gotten around to reading about the Orogrande press release just yet. At Orogrande, Torchlight has an 85% working interest in 168,000 acres. And we already have a hard number on what that ground is worth because the company did a deal with Founders Oil and Gas that calls for Founders to spend $50M in drilling to earn 50% of the Orogrande project. So if Founders' 50% is worth $50M, so is Torchlight's 50%.
So, a minimum value for the company today would be the $29.7M for the 12,000-acre Midland ground and $50M for its half of Orogrande.
But, Bob, if I add $29.7M to $50M, I still don't come up with a tenbagger. Are you blowing smoke?
Actually not, because you didn't get around to looking at the chart of actual technical results prepared by the world-famous expert on the Permian Basin, Rich Masterson, who is a consultant to the company, and the chart was released on July 5.
Rich set up the chart comparing an already drilled well on Orogrande by a prior operator called the University Rich A-11. He added the latest results from the well named the Founders B-19 #1, as well as a typical Midland Basin Permian well. It's important from a technical point of view that the latest well closely matches the prior Orogrande well, and it does. But the money numbers are to compare the two Orogrande wells to the known Midland Basin numbers. Using 22 different technical measures, the Orogrande wells are as good or slightly better in almost every category.
Now we can come up with some really hard and accurate numbers. Torchlight has a 47.5% working interest in 168,000 acres. But to be very conservative, let's use 100,000 acres, because not all of the Torchlight ground actually is covering the basin-some is outside. So, 47.5% of 100,000 acres is 47,500 acres, and we already know the known drill results are as good, or slightly better than, Midland ground currently worth $15,000 an acre. That creates a theoretical value of $712M just for Torchlight's Orogrande ground.
Of course, there has to be a lot more testing and drilling. The company will be doing horizontal drilling that will come up with the amount of oil in each well. By that time someone is going to be coming around with a checkbook in his or her hands. It may well be Founders Oil and Gas, or someone else looking for a big play.
We don't know what the price of oil will be in 6-12 months. We can only guess. But the oil that was selling for $26/barrel on Feb. 11 has doubled already. The actual spread between supply and demand isn't as large as most people would believe, and some sources are already making the assumption thatthe price of oil is going to surprise on the upside. At $70-$80 oil, Torchlight would probably be a billion-dollar company.
I am as biased as I can be. I have bought shares in the open market. Torchlight has been an advertiser for a couple of years now, and my first shares were 600% higher than they are now. Do your own due diligence.
You don't need experts or gurus to make investment decisions for you. All the information in this piece is available in the open market on the web. All I have done is put it together. You can do the same, and you should. I don't make a penny of your profit or your losses. You do. So take some responsibility for your own money and decisions.
But a great investment would be $3.99 for Nobody Knows Anything. Read that and you don't need me at all. Even if I am really interesting to read.
Bob and Barb Moriarty brought 321gold.com to the Internet almost 14 years ago. They later added321energy.com to cover oil, natural gas, gasoline, coal, solar, wind and nuclear energy. Both sites feature articles, editorial opinions, pricing figures and updates on current events affecting both sectors. Previously, Moriarty was a Marine F-4B and O-1 pilot with more than 820 missions in Vietnam. He holds 14 international aviation records.
Want to read more Gold Report interviews like this? Sign up for our free e-newsletter, and you'll learn when new articles have been published. To see recent interviews with industry analysts and commentators, visit our Streetwise Interviews page.
Disclosure:
1) Tracy Salcedo compiled this article for Streetwise Reports LLC and provides services to Streetwise Reports as an employee. She owns, or her family owns, shares of the following companies mentioned in this interview: None.
2) The following companies mentioned in the article are billboard advertisers with Streetwise Reports: Torchlight Energy Resources Inc. The companies mentioned in this article were not involved in any aspect of the article preparation or editing. Streetwise Reports does not accept stock in exchange for its services. The information provided above is for informational purposes only and is not a recommendation to buy or sell any security.
3) Statements and opinions expressed are the opinions of Bob Moriarty and not of Streetwise Reports or its officers. Bob Moriarty is wholly responsible for the validity of the statements. Bob Moriarty was not paid by Streetwise Reports for this article. Streetwise Reports was not paid by the author to publish or syndicate this article.
4) Bob Moriarty: Torchlight Energy Resources is an advertiser and I have bought shares in the open market. I am a shareholder and I do have a financial relationship with them.
5) This article does not constitute investment advice. Each reader is encouraged to consult with his or her individual financial professional and any action a reader takes as a result of information presented here is his or her own responsibility. By opening this page, each reader accepts and agrees to Streetwise Reports' terms of use and full legal disclaimer. This article is not a solicitation for investment. Streetwise Reports does not render general or specific investment advice and the information on Streetwise Reports should not be considered a recommendation to buy or sell any security. Streetwise Reports does not endorse or recommend the business, products, services or securities of any company mentioned on Streetwise Reports.
6) From time to time, Streetwise Reports LLC and its directors, officers, employees or members of their families, as well as persons interviewed for articles and interviews on the site, may have a long or short position in securities mentioned. Directors, officers, employees or members of their families are prohibited from making purchases and/or sales of those securities in the open market or otherwise during the up-to-four-week interval from the time of the interview until after it publishes.
Save
Save
Disclosure: I/we have no positions in any stocks mentioned, and no plans to initiate any positions within the next 72 hours.