There are some really good articles on silver and gold here on Seeking Alpha at the moment. The one's I like the best are bullish. And I am a precious metals bull. I own both physical and paper (via AGQ) and some miners.
So, as a "bull" why am I bearish?
That's easy. It is because I am also a chart guy. Many metals people are.
So here is why I am bearish.
The downtrend line is longer, is more powerful, and has been tested more than the support line. The support line shows little energy as compared with the down-force of the downtrend line.
When the price action clearly breaks the downtrend line, I will review, and perhaps change my feelings. Until then, the bear dominates, as I see it.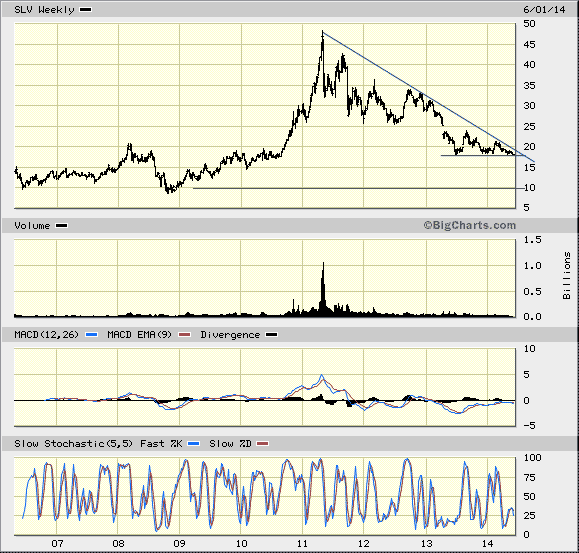 *Source: My favorite chart site: BigCharts.com
Disclosure: I am long AGQ, SLV.
Additional disclosure: I am modestly long several miners as well as AGQ and SLV.