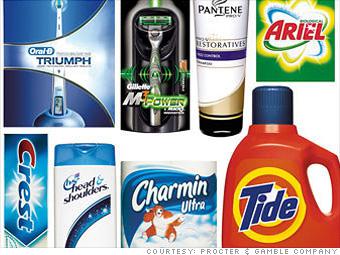 Several conditions make a company attractive to an activist investor. Per the Milken Institute, these include an undervalued business, poor share price performance, failure to meet communicated goals and the company being a conglomerate or mini-conglomerate.
Bill Ackman's Pershing Square Capital Management recently announced a $2 billion investment for a 1% stake in Proctor & Gamble (P&G). P&G, with 2011 sales of $82.5 billion represents a significant target for Pershing Square and is in fact the firm's largest investment ever. It will be interesting to watch these powerful forces collide.
At the center of much of the criticism of P&G is CEO Robert MacDonald who took the helm of the company in 2009 after a well-planned and executed succession planning process. In fact, P&G is an oft-cited case for succession planning best practices. They have a succession planning program that has been consistently studied and replicated. As a big believer in the advantages of planned and strategic succession, even I have used P&G as an example in my teaching on the subject. Yet, Robert MacDonald, the hand-picked and groomed successor to A.G.Lafley (P&G's former Chairman, President & CEO) is being blamed for the lackluster results P&G has been experiencing lately. As such, it is being speculated that he will be the initial target of the changes Bill Ackman is looking to make.
Subsequent to this, the focus most certainly will turn to the board of directors. According to research at NYU's Stern School of Business out of 151 activist hedge fund targets studied between 2003 and 2005, activist shareholders received a seat on the board about 44% of the time (this number is surely on the rise). So, what will Ackman find as he and his team begins to scrutinize the P&G boardroom?
In addition to CEO Robert MacDonald, P&G has a stellar group of seriously accomplished executives in their boardroom. The CEO's of some of this country's largest and best known companies are directors of P&G. This includes Ken Chenault of American Express, Jim McNerney of Boeing, Meg Whitman of HP and Pat Woertz of Archer Daniels Midland. With such a stellar cast of characters, is there anything that Ackman can find to improve?
The answer is, as it always is, yes! Eight out of the ten independent directors on the P&G board are active CEO's and six of the eight are also the Chair of their company's board. Additionally, six of the ten independent directors have a board seat in addition to their own and P&G. This means that these active CEOs are sitting on two or more outside boards for a total of three (and in one case four) board commitments. That is a lot of responsibility. The convention these days for sitting CEOs is to participate in one or oftentimes, no outside boards.
Speaking of multiple commitments, serving on a board these days can take upwards of 20 hours a month (PWC reported this in 2009). Add to this the consuming responsibility of running a multi-national, multi-billion publicly traded company in these days of tough economic times and increasing demands from all sides and that doesn't leave a lot of time even for the most efficient and effective.
In 2011, 59% of P&G's sales came from outside North America. Asia currently represents 16% and is contributing double-digit growth to the company. Overall P&G is experiencing disproportionate growth from developing regions yet the only non-American on the board is Ernesto Zedillo, former President of Mexico. The company and/or Ackman would be prudent to eventually add an executive from any of a variety of emerging markets. Someone with "on-the-ground" operating experience from one or more of the 180 countries P&G does business in could be invaluable.
Ackman may eventually make a big deal out of some interlocks that exist on the P&G board as this type of circumstance is ripe for the focus of an investor looking for lapses of any kind (remember the resume fiasco at Yahoo that now seems like ancient history!) Both Ken Chenault and James McNerney sit on the IBM board in addition to P&G. Bob MacDonald and Mary Alice Wilderotter, another P&G director, also sit on the board of Xerox. Finally, P&G director Scott Cook who is the President of Intuit also sits on the Ebay board. He has sat on Ebay since 1998, the year Meg Whitman became CEO of the company. So he and Whitman spent nine years in the boardroom at Ebay and now they serve together on the P&G board. All of these connections make for a collegial group that has a lot in common but the familiarity can breed an environment that is too amicable and perhaps too tight-knit.
Finally, while it is extremely desirable to have CEO expertise on a board of directors some diversity of skills is important as well. Perhaps Ackman is going to push for some online marketing, social media, technology or supply chain talent. In any case, even on a board jammed with high-profile and accomplished leaders there is always room for some improvement!
Disclosure: I have no positions in any stocks mentioned, and no plans to initiate any positions within the next 72 hours.