As the market continues to gravitate toward the larger Cloud providers, I'll continue to focus on the Big Six: Apple (NASDAQ:AAPL), Amazon (NASDAQ:AMZN), Facebook (NASDAQ:FB), Google (NASDAQ:GOOGL), IBM (NYSE:IBM) and Microsoft (NASDAQ:MSFT). The investment required for transatlantic fiber, regional data centers, machine learning, artificial intelligence, blockchain, bioinformatics to name a few are beyond the capability most. Facebook and Apple are consumers in the Cloud rather than providers. The other four are gaining share from all other cloud providers. This tend is very likely to continue given the spending required to compete on a global basis.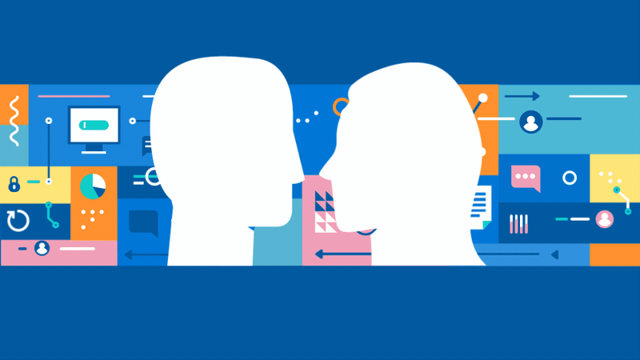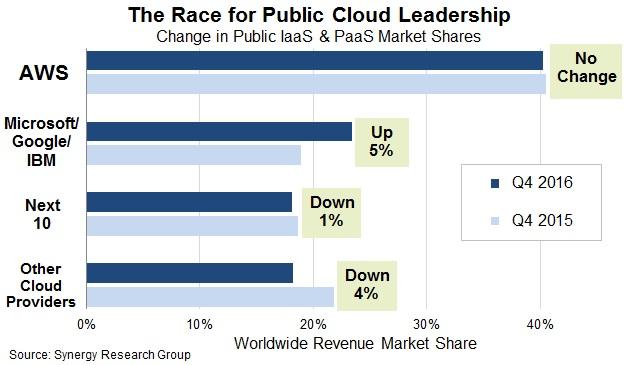 This post will focus on Microsoft.
Microsoft continues to be 2nd or 3rd in market share in each of the three Cloud market segments: Software as a Service "SaaS", Platform as a Service "PaaS" and Infrastructure as a Service "IaaS". The SaaS and IaaS stacks in simple terms represent commercial software and infrastructure provided on a rent versus own basis. PaaS on the other hand is where most of the software collaborative innovation is occurring. That places more of the emphasis on research and development rather than operations and where Microsoft is well-positioned to gain share.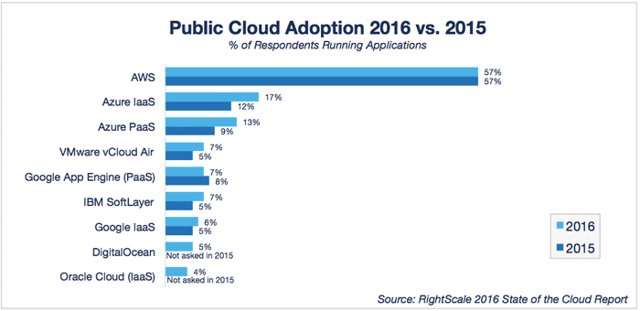 Microsoft cloud revenues are in their segment called Intelligent Cloud. They group Azure and all software (content) they host in the cloud such as Dynamics and Office 365, and refer to it as the Commercial Cloud. Annualized revenues are disclosed as of the end of each quarter. Tracking this on a run rate basis is consistent with a monthly subscription recognition model. Some analysts have started referencing content as a key component for the cloud group in the future, consistent with this approach. Notably Google recently restructured their sales force, combining content such as G Suite with their Google Cloud Platform "GCP" team to accelerate and leverage this unit. Microsoft set a goal of $20 billion run rate revenues by the end of their June 2018 fiscal year end. The following chart tracks the reported run rates since the goal was disclosed.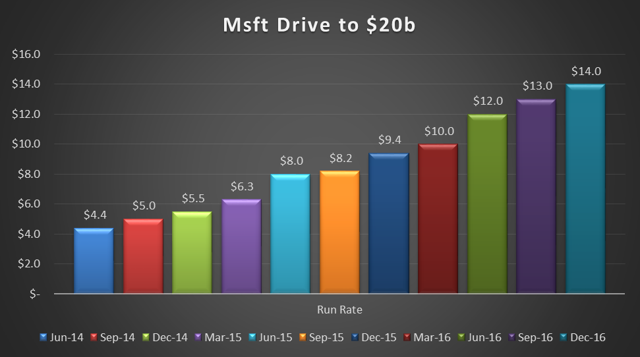 Hopefully we will see Google start disclosing soon so we can better track the progress of all the group.
Disclosure: I am/we are long MSFT.