2018 was a turbulent year of progress for genome medicines.  Even the FDA was not immune. 
The FDA is witnessing a surge of cell and gene therapy products entering early development, evidenced by a large upswing in the number of investigational new drug or IND applications. Based on this activity, we anticipate that the number of product approvals for cell and gene therapies will grow in the coming years, reflecting significant scientific advancement and the clinical promise of these new innovations. -Scott Gottlieb Jan 15, 2019
A few weeks later Mr Gottlieb resigned for family reasons.  
Most of this article will highlight sections of the following tracking model summary: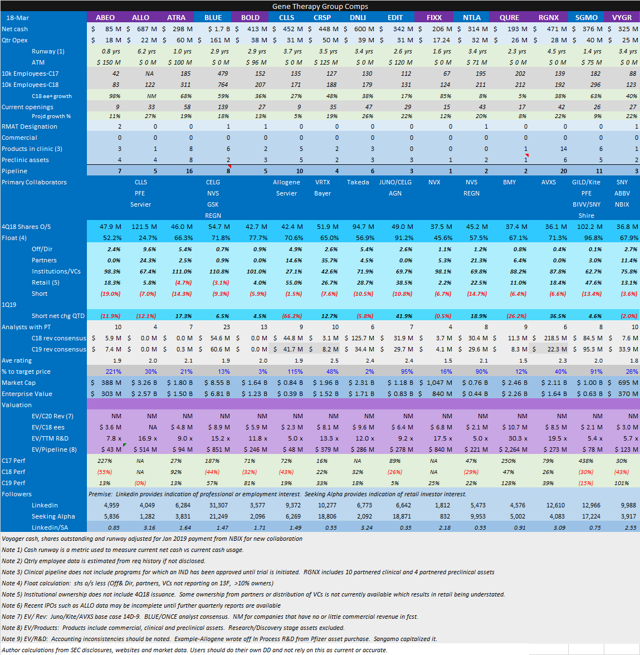 Notable in this table is the absence of several companies that have been acquired.  The big pharma M&A appetite shows no signs of abating.  Companies are being acquired, but only after they have an approved or late-stage program with data indicating a likely approval.  Cantor had an interesting graphic this week which positioned several acquired companies.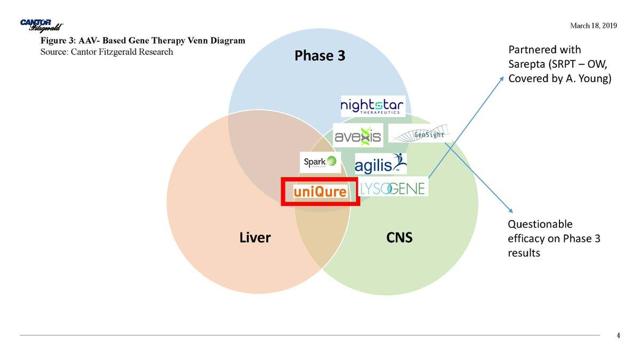 The following table shows some valuation comps for the companies previously tracked.  These companies are too early stage for traditional valuation metrics but it is interesting to see some soft correlations using enterprise value or EV and employees, projected 2020 revenues and trailing R&D spending.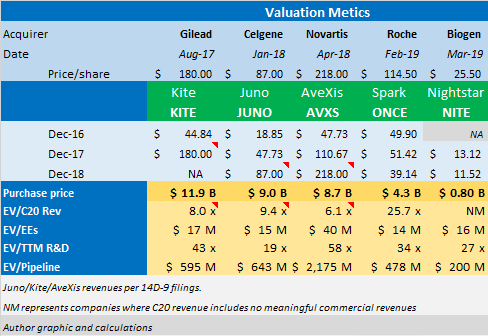 Pipelines
The broadest pipelines in the group include:
Liquidity
The group has done a pretty good job maintaining sufficient liquidity to fund future development.  This is an increased concern after the 2H18 selloff.  Companies that have a shorter cash runway have been more aggressively shorted or liquidated.  Conversely, those that have received a collaboration upfront or alternative cash infusion have tended to rally on the news.  
Abeona (ABEO) has the least cash relative to spend of the group.  Their 10k disclosed that they had established a multi-faceted approach to secure needed liquidity through 2020 including a $150 million open market sale agreement. 
Atara has effectively used their At-The-Market or ATM open sale agreement to fund operations as needed.  Other companies that are under the 2 year threshold are Homology Medicines (FIXX) and Sangamo.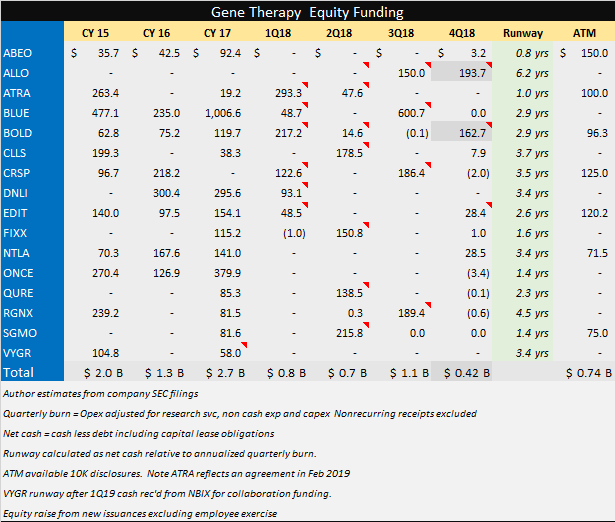 Short Interest
Short interest has been a key component of price volatility.  Tracking short interest declines going into key events and subsequent increases show a direct correlation to price action.  Unfortunately this is always too late to be actionable given the lag in reporting.  Still it is a useful metric to consider when attempting to explain a price rally into an event or a subsequent selloff.  Sangamo provides a good example of this given the relative import of the genome editing data in August, September and this past February.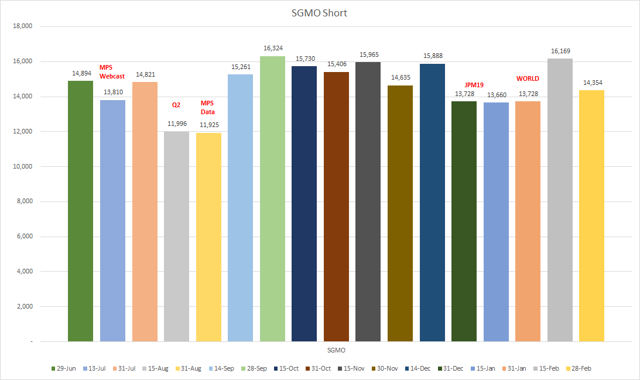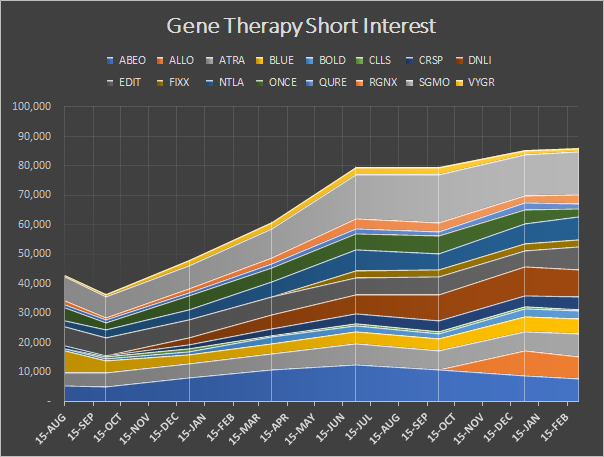 Accounting Watch:  In Process R&D
It's sad to have to include a reference to accounting when reviewing early stage biotechnology companies.  Yet the reality is that research and development spending is both significant and apparently an applicable acquisition valuation metric.  The issue:  Accounting is not consistent with respect to in process research and development.  Sangamo disclosed their accounting treatment of in process research and development in their 10K as follows:

Allogene (ALLO) on the other hand allocated part of their asset purchase from Pfizer (PFE) the same way but chose to write it off.  Investors should take the time to understand this presentation difference and it's effect going forward.  Sangamo will see future R&D expense increased by the amount of amortization of this intangible asset while Allogene will not.  

Employee Trends
Another key metric worth considering is employment.  Companies that go long periods without any significant hiring are clearly conserving cash and not nearing the ramp required for trial initiations or expansion.  Those that are hiring rapidly may be hiring based upon data not yet disclosed.  
Atara has been the most aggressive of the group.  They increased their employee base by 68% in 2018 and have another 19% projected in current open job requisitions.
Bluebird is close behind with 59% employment growth and 18% job requisitions open.  
Homology is also quite high but that is primarily attributed to their IPO and size.  
On the other end of the spectrum is Uniqure who only grew employment 5% last year plus another 8% open reqs.  
Summary
That's all I have time for in this blog.  The trends are clearly up for this group. Employment and pipeline progression along with the funding to pursue them is the key to watch until clinical data is available.  And for those that can get programs into the pivotal phase (P3) be aware that big pharma and collaboration partners are likely on the phone trying to add to their own pipelines.  Hope there aren't too many typos in this.  I'm hitting the road and wanted to wrap up my comp analysis for 2018 now that the group have all filed their 10K.