I love collecting free money. Though a more unusual idea away from the stock market, there is an interesting little opportunity to do so through a Staples ink cartridge recycling program that has been going on for awhile. Under this program, Staples allows customers that are signed up for their rewards program (a simple process that can be completed on their website) to turn in empty ink cartridges for $2 each. Empty cartridges can easily be purchased on ebay for about 10 cents each, such as here.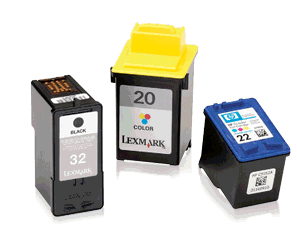 If you're a regular Staples member (free to sign up), you can recycle 10 cartridges per month (120 per year) for $240 in rewards at a cost of $12. If you're a Staples "Plus" member (which requires you to spend at least $500 per year there), you can recycle 20 cartridges per month (240 per year) for $480 in rewards.
Conditions/caveats:
To be eligible, you need to buy at least $30 in ink at Staples every 180 days.
Staples rewards expire at the end of the month after they are issued. However, if you don't need to buy anything at Staples at the time, you should be able to use your rewards to buy things like gift cards there (e.g., they sell Visa gift cards).
Other Opportunities
There are a number of other types of attractive opportunities for individual investors to profit with low (or in a few cases like this, no) risk. To learn more, check out my site: oddlotinvestments.com