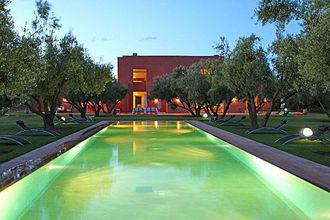 Are you deprived of vacations due to expensive lodging? Try travelling through home exchange. Essentially, the home exchange concept of fun, comfortable, and cheap vacations has been around for a long time. It is an economical yet luxurious way of spending a vacation, and it also gives you an opportunity to travel like a local and explore the culture without burning a hole in your pocket. Introduced in Europe, the home swapping concept has spread globally due to its exclusive notion-exchanging your house with someone in a different country. However, along with the popularity it gained, it has also seeded apprehensions in people's mind. Through this article, we'll address some of the apprehensions.
Is Travelling Through The Exclusive Home Exchange Concept For You?
The concept of travel through home exchange is for anyone who:
· Owns a house
· Wishes to see the world or go for an international trip without burning a hole in his pocket
· Is a die-hard traveller and desires to experience the local culture and live like a native
· Wants to get away from the crowd; and yet, enjoy the luxury with amenities like at home, away from home.
How Safe Is Swapping Your Home With Another Person?
The concept of home exchange is mostly based on the honesty, trust, commitment, and accepting the fact that the world is not full of bad people. Besides these aspects, there are websites that help you arrange for the exchange or home swap. These websites are well-equipped with verification tools that help extensively verify the exchange partner's complete profile. Such websites also let you communicate or become friends with your exchange partner to get rid of any doubts you have about the safety.
There are other simple ways too. You may leave your trading partner's information with your neighbours or even introduce them to the neighbours. Also, do leave your emergency contact details at home.
Is Searching For The Best Home Easy And Possible?
Reverse search has always been the coolest way of searching for a home in your favorite city. It allows you to find people who want to visit your city, as opposed to looking at the entire list of people on a website. For example, if you live in New York and want to visit Japan, it is easier to find people who have a home in Japan and aspire to spend their vacation in New York through the reverse search.
There are many websites that help home exchanging in a safe manner. Home swapping is not just about saving money, but about exploring life in other's place and adding an adventure to you trip.
Disclosure: The author has no positions in any stocks mentioned, and no plans to initiate any positions within the next 72 hours.
The author wrote this article themselves, and it expresses their own opinions. The author is not receiving compensation for it. The author has no business relationship with any company whose stock is mentioned in this article.