I am writing a series of articles focusing on the road to the next bear market and what you can do now to protect yourself and your retirement.
Learn more about safeguarding your retirement regardless of the market environment.
The following are articles in the series that have been published so far:
Don't Be Afraid Of The Dark & Recent Points Of Light
Doomed By A False Sense Of Security & Finding A True Sense Of Security
The Bonds To Ensure Your Portfolio Survival & The Better Bond
Trouble In REIT Land? & REITs For Any Market
When High Flying Dreams Come Tumbling Down
& Discovering Opportunities In The Margins
The robust corporate earnings outlook has lost some steam recently. The corporate earnings forecast for the S&P 500 Index has fallen off by as much as -5% on a GAAP earnings basis over the past few weeks. While this may be nothing more than a blip, it warrants close attention for further deterioration as the market is reliant on strong earnings to keep the bull market going.
Not all sectors are seeing weakness. While the earnings outlook for the broader market has cooled a bit lately, selected sectors continue to see a robust expansion in earnings growth expectations. This is welcome news to the investor seeking to generate portfolio growth and income while also protecting against downside risk.
Click here to learn more about safeguarding your retirement regardless of the market environment.
The energy sector(NYSEARCA:XLE) continues to lead the 2018 charge with continued strong positive earnings revisions. At the start of 2018, the energy sector was forecasted to generate the following quarterly operating earnings per share:
2018 Q1 $4.74
2018 Q2 $5.47
2018 Q3 $5.69
2018 Q4 $5.42
Just over four months later in early May, the energy sector is now projecting to generate the following quarterly earnings.
2018 Q1 $6.30
2018 Q2 $6.94
2018 Q3 $7.49
2018 Q4 $7.07
Put simply, we have seen a +30% improvement in expected quarterly earnings for the energy sector since the start of the year.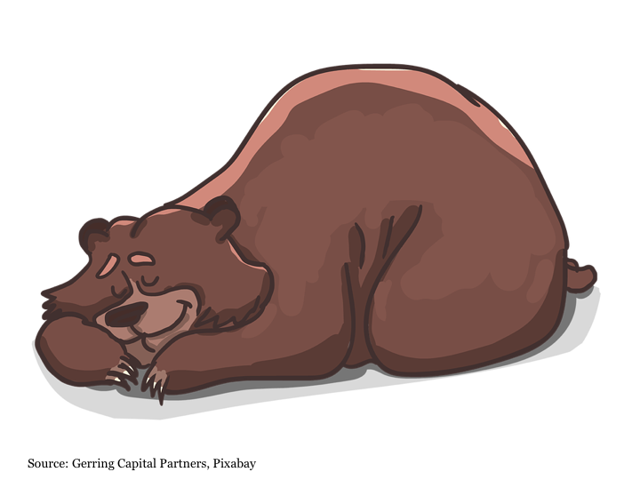 Energy stock prices in 2018 does not reflect this improved outlook. Instead, the sector had been sharply lower through early April, and despite picking up steam over the past month are only just now moving past late January highs.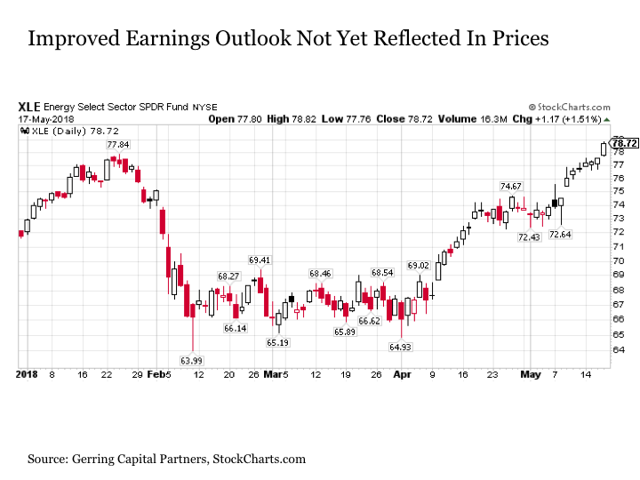 The highest quality energy name continues to lag. ExxonMobil remains a notable laggard for the sector. Despite its prime quality characteristics and having "come out swinging" during its most recent quarterly earnings, it is no better than flat for the year.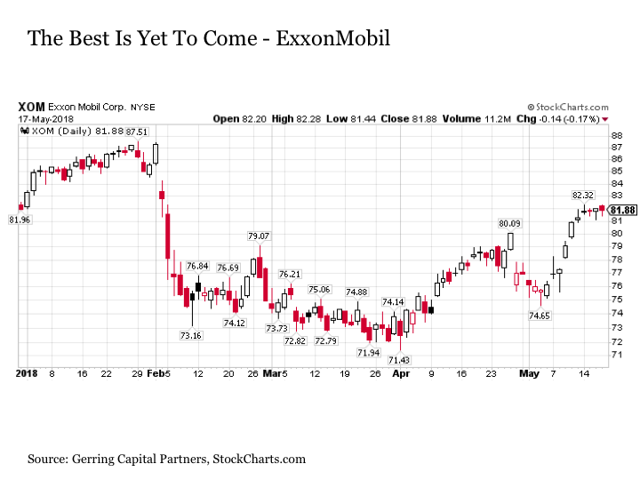 The best opportunities often reside where the attention is not. Despite so many market eyes remaining laser focused on the high flying technology sector, far more attractive and sustainable upside opportunities exist in other areas of the market. And the energy sector including ExxonMobil are among those segments that are experiencing improving earnings growth and an improving profit outlook that is not necessarily being reflected in stock price movements thus far in 2018.
Click here to learn more about safeguarding your retirement regardless of the market environment.
Disclosure: This article is for information purposes only. There are risks involved with investing including loss of principal. Gerring Capital Partners and Retirement Sentinel makes no explicit or implicit guarantee with respect to performance or the outcome of any investment or projections made. There is no guarantee that the goals of the strategies discussed by Gerring Capital Partners and Retirement Sentinel will be met.
Disclosure: I am/we are long XOM.