United States And China Patent And Trademark Offices Issue New LRDIMM And Hybrid Memory Patents To Netlist
February 03, 2016
IRVINE, Calif., Feb. 3, 2016 /PRNewswire/ -- Netlist, Inc. (NASDAQ: NLST), announced today the issuance of U.S. Patent Number. 9,128,632 (the '632) and corresponding Chinese patent (CN 102576565) relating to signal timing in Netlist's distributed buffer architecture and U.S. Patent Number 9,158,684 (the '684) relating to the architecture of hybrid memory devices.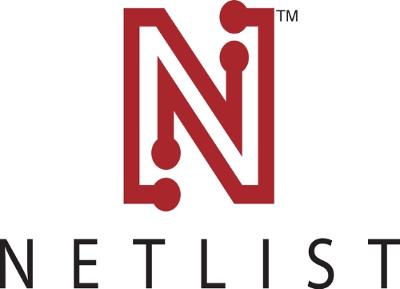 The signal timing in the distributed buffer architecture claimed in the '632 was invented by Netlist and incorporated into its HyperCloud® product at DDR3 and then, years later, adopted by the broader industry for DDR4 LRDIMM. Netlist holds seminal patents covering this architecture including U.S. Pat. No. 8,516,185, which in 2015, prevailed against multiple Inter Partes Review (IPR) petitions from SanDisk and Smart Modular challenging its validity. The State Intellectual Property Office of the PRC has also granted Netlist's corresponding Chinese patent (CN 102576565) on the distributed buffer architecture, and related patent applications are currently pending in other foreign patent offices.
The '684 patent adds to a growing list of fundamental hybrid memory patents, including U.S. Patent Numbers 8,301,833, and 8,516,187, both of which also prevailed against multiple IPR petitions from SanDisk and Smart Modular last year. Netlist's hybrid memory portfolio arose out of the development of its NVvault™ technology nearly a decade ago - years ahead of the industry. Today this technology broadly covers the design of Non-Volatile DIMMs (NVDIMMs), such as the NVvault®, ULLtraDIMM, and Netlist's next-generation Storage Class Memory product HyperVault®.
"Netlist's ground-breaking innovation over the years has made possible some of the most promising products in the memory business in terms of their potential for growth and profitability," said Netlist Vice President of Intellectual Property and Licensing, Noel Whitley. "This track record of innovation is reflected in the strength and breadth of our patent portfolio. We will continue to leverage our intellectual property for our products business, as well as to capture additional licensing opportunities in areas such as LRDIMM, High Bandwidth Memory (NYSE:HBM), and SSDs."
Disclosure: I am/we are long NLST.
Additional disclosure: Way back, few months ago, seeking-alpha viewers were questioning the integrity of NLST as a patent holder and comparing it to MU, Well I think this is a very interesting piece of info...