This month, the US Federal Reserve strategy is likely to diverge from the strategies of the other central banks in Europe, Japan and China. US markets have had a month to adjust to the new reality, and so now is a good time to review the trends visible in major bond ETFs. The bond ETFs with the best long term trends are shown in Figure 1 below, and a few bond ETFs to avoid are in Figure 2.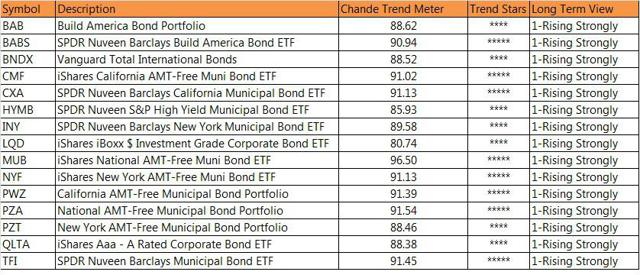 Figure 1: These bond ETFs are rising strongly over the long-term as measured by trend-following systems.

Figure 2: These bond ETFs have the weakest up-trends as measured by momentum over the medium-term.