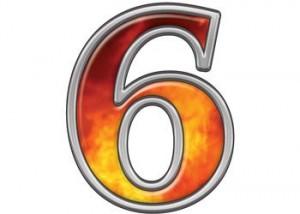 Hot Topic: Gold finishes a bit lower on profit-taking
Gold futures on the COMEX Division of the New York Mercantile Exchange fell slightly last Friday as investors booked profits after the precious metal hit a six-week high in the previous session. Silver and Platinum both gained.  Gold price for August delivery lost US$1.70, or 0.2%, to finish at US$953.10 oz.    Savvy market observers indicated that Gold's failure to create another new high last Friday disappointed investors, who opted to take profits ahead of weekend to avoid uncertainty risk. On Thursday, Gold touched as high as US$957.50 oz, the strongest level since June 11.  The modest gain in Crude Oil and softer tone in the US Dollar Index gave the yellow metal some support and limited the loss. September Silver finished at US$13.875oz up 10.5c, and October Platinum rose US$3.40 to US$1191.40 oz.
Hot Topic: Crude Oil gains for second week running
Crude Oil prices ended above US$68 bbl last Friday and gained for the second straight week as investors felt more confident about the global economy. Light, sweet crude for September delivery rose 89 cents to settle at US$68.05bbl on the New York Mercantile Exchange, the highest close since July 1. The contract has gained more than 13% in the last two weeks, boosted by an upbeat sentiment in the market.  As many major US companies reported better-than-expected quarterly results, more and more investors believed the recession had bottomed out and expected an economy recovery by the end of this year or early next year, which will trigger a rebound in energy demand. Meanwhile the US$ kept falling against the Euro in the last two weeks, encouraging demand for dollar-priced assets such as Crude Oil to hedge against inflation.  In London, Brent crude for September delivery rose US$1.07 to settle at US$70.32 bbl on the ICE Futures exchange.
Hot Topic: BRIC IPOs Show Region's growing Power
The world's two biggest initial public offerings this year are from China and Brazil, reflecting the growing power of the BRIC nations China State Construction Engineering Corp., the nation's largest housing contractor, yesterday raised 16 billion yuan (US$7.3B) in Shanghai in the largest IPO in 16 months.  The Brazilian affiliate of Visa Inc., known as VisaNet, took in 8.4B reais (US$4.3B) in its Sao Paulo offering in June. The BRIC nations, which also include India and Russia, have the four best performing stock markets in dollar terms this year among the world's 20 biggest.  China's Shanghai Composite Index has soared 85% in US$s while Brazil's Bovespa Index rose 77%. India's Sensitive Index, or Sensex, climbed 61% and Russia's RTS Index gained 60%. The Standard & Poor's 500 Index in the US, by comparison, is up 8.4% while Japan's Nikkei 225 Stock Average rose 7.5%.  'Investor appetite for emerging-market assets is building on speculation that countries such as China and Brazil will be among the first to recover from the worst global recession since World War II, said Vinicius Silva, New York-based emerging markets strategist for Morgan Stanley.
Hot Topic: European Stocks Rally for Second Week Running
European stocks gained for a second week after companies from Roche Holding AG to Vodafone Group Plc reported better-than-estimated results, suggesting the economic slump is easing. 
Roche
, the world's biggest maker of cancer medicines, and Vodafone, the largest mobile-phone company, advanced more than 6 percent. Rio Tinto Group, the third-biggest mining company, led gains among raw-material producers as base metals climbed. Lloyds Banking Group Plc surged 16% on signs the U.K. housing market is stabilizing.  The Dow Jones Stoxx 600 Index rose 4.3% last week to 219.67 as all 19 industry groups advanced. The benchmark index for European equities has rallied 11 percent since July 10 as US companies from Goldman Sachs Group Inc. to Johnson & Johnson and Apple Inc. posted results that exceeded analysts' forecasts. The gauge completed a nine day rally on July 23, the longest stretch of gains since 2006.
Hot Topic: US$ falls vs. Euro
The US$ fell against the Euro on Friday as figures showing a stabilizing Euro Zone economy and a good week for the US stock market eroded demand for the greenback as a safe haven. Higher-yielding, commodity-based currencies such as the Australian and New Zealand dollars rose as investors took on more risk. But sterling, which typically benefits from higher risk appetite, fell after data showed the UK economy contracted far more than expected in the second quarter. Solid corporate earnings and US housing data have boosted optimism about the economy this week and sparked a rally in U.S. stocks, which took the DJIA above 9,000 for the first time since early January on Thursday. In late trading in New York, the Euro rose 0.4% to US$1.4211, after climbing as high as US$1.4253, near a seven-week high of US$1.4291 hit on Thursday, according to Reuters data. The Euro got a lift after the Ifo German business sentiment index rose for a fourth month running to its highest since October 2008, while initial estimates showed the euro zone services and manufacturing sectors contracted much less sharply than expected in July.
Hot Topic: Goldman and JPMorgan dominate post-bailout Wall Street
Goldman Sachs and JPMorgan Chase Co. have emerged as the two bellwethers of the US finance sector in the post-bailout Wall Street, leading the surge of optimism with their strong profits in the Y 2009 Q-2. Six major US banks have reported their second-quarter profits in the past two weeks, vastly beating analyst predictions. The business of Goldman has little to do with common consumers. Its quarterly earnings of more than US$3.4B posted were buoyed by record results in its trading and underwriting business. According to the quarterly report, the Wall Street giant generated a record US$6.8B in revenue from fixed income, currency and commodities trading during the quarter. Revenue from equity underwriting jumped to US$736M form UD$ 48M in the first quarter compared with US$616M last year. JP Morgan Chase, the largest US bank by market value, posted a  US$2.72B earnings, and made its profits mainly from investment-banking services including bond and equity trading, and underwriting debt to help companies issue shares and bonds, not commercial loans and consumption credit.