Last week, I started writing down bits of what, collectively, makes up my "investment philosophy". As a reminder, I am a firm believer that the adoption of one is perhaps the factor that best determines the level of success that an investor can achieve. By developing and perfecting the philosophy, I believe investors can (1) be consistent at producing desired results and (2) identify and fix errors in their logic and approach.
Take a look at my first blog post on the subject here. In it, I discussed topics like (1) predicting the future, (2) the creation of an investment system, and (3) deciding whether to focus on risk or returns. Today, I present and briefly discuss three other tenets of my investment philosophy.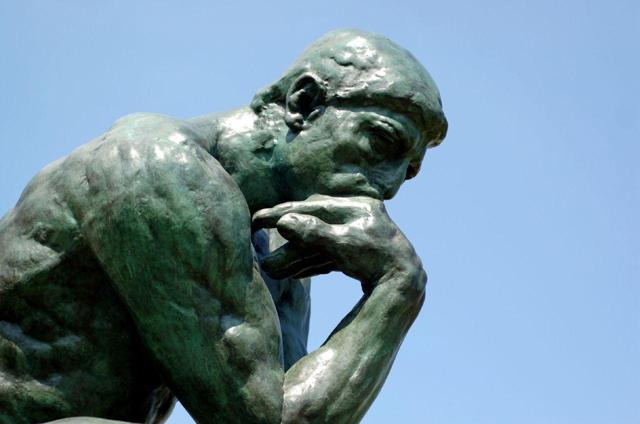 Credit: Medium
Understand the difference between good and bad questions (and ask the good ones)
While I believe that there is no such thing as a "dumb question", I think most of the ones that are asked about investments are bad questions. Here's how I define good and bad questions:
Good questions always help the curious mind understand the functioning of a system. For example: "what types of events might cause the most risk to my portfolio?" or "when do defensive and aggressive stocks correlate the most?" or "if the Fed continues to raise rates, how might stocks behave given the current macro environment?" By answering good questions, I believe investors are teaching themselves how to fish (so to speak) and slowly building a framework for thinking about how to make good investment decisions in the future.
Bad questions are usually unanswerable, or concern ad-hoc or "small picture" matters. For example: "which way is the market heading this year?" or "will Apple's new iPad be a big hit in developing countries in Asia?" or "will the Fed raise rates next month?"
I guesstimate that 95% of all media attention, advice from gurus, and discussion among stock pickers are an attempt to provide the best answers possible to bad or irrelevant questions.
Have you ever watched a segment on TV and thought: "wow, that was the most eloquent and convincing argument made by a very bright person about utter non-sense that I have ever heard"? I seem to witness it every earnings season, for example, when it feels to me like nearly all experts forget about asking good questions and obsess over short-term, immaterial information.
Don't get me wrong, good questions are hard to come by. I ask a very fair deal of bad questions myself. But at the very least, I always try to add "... and why does that matter?" to the end of every bad question, hoping that the answer will likely be much more meaningful and useful to me.
Price (almost always) already reflects quality and growth
I have recently heard a well-known TV personality defend that salesforce.com (CRM) was a great stock to own because the company was well positioned for long-term growth. Of course, the "expert" conveniently failed to mention the stock's valuation and discuss how much the share price may already be reflective of the high growth expectations.
"Buying quality" or "buying growth" is never enough. To be a successful stock picker (see my reservations about it), one must have the conviction that the stock is "gooder than good" -- i.e. that the market is incorrectly perceiving the value of a stock or company to be lower than it intrinsically is (assuming a long position). Once the conviction exists, it then needs to be so strong as to create a 3-to-1 or 4-to-1 expected win-lose ratio on the potential investment, so that a cushy buffer between desired and less-than-ideal returns exists. Even so, there are no guarantees that the investment will pan out.
Given the dynamic of a successful stock pick described above, it is almost impossible to find such opportunities in the world of mega caps -- because they are too closely monitored and dissected by too many people. The story could be different in the small-to-micro cap or under-developed market universes where, on the other hand, risks tend to be plentiful and often poorly understood.
Therefore, in the great majority of cases (probably 99.9% of the time for retail investors), a focus on developing sound portfolio strategies (i.e. diversification, loss mitigation, etc.) and the use of ETFs as a preferred investment vehicle tend to be a much more effective approach to investing than stock-picking out of conviction. 
In the financial markets, there are few "good or bad" investments. Instead, each serves a specific purpose that should be understood
Should I buy stocks today? Or should I buy long-duration treasuries?
Most people think that there should be one definitive answer (one "truth") to the questions above. Either stocks will perform better and I should buy it, or bonds will perform better and I should buy it instead.
But remember my most recent blog post in which I defend: "nobody knows the future. Stop trying to guess it." Because I can not foresee what will happen next, I can not tell whether stocks or bonds will outperform. I can only build an understanding of how each investment works, and which one (if not a combination of both) might help me meet my personal financial goals.
In that regard, it probably helps me much more to understand in what economic scenarios each asset class performs best; what correlation I may expect to see between the two investment vehicles; and whether the payouts (e.g. interest payments, dividend payments, capital appreciation) may satisfactorily address my needs.
* * *
I should post at least one more blog article (hopefully many more) on my investment philosophy in the next few weeks. In the meantime, feel free to check out my Storm-Resistant Growth (or SRG) premium community on Seeking Alpha. In it, I try to "think outside the box" about investments alongside my fellow SRG members. Since 2017, I have been working diligently to generate market-like returns with lower risk through multi-asset class diversification.
To become a member of this community and further explore the investment opportunities, click here to take advantage of the 14-day free trial today.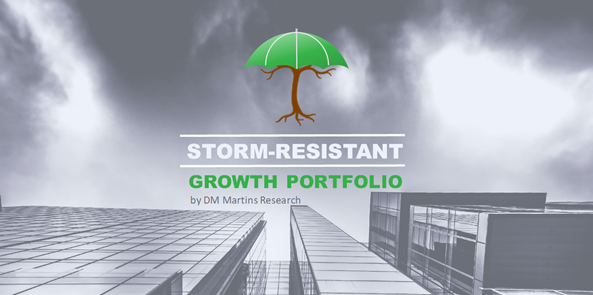 Disclosure: I am/we are long CRM.