Who would have thought that McDonald's (NYSE:MCD) would be one of the best performing Dow stocks in 2015? Not me, and probably not many of you. But if you caught the McDonald's wave, kudos. If you didn't, keep reading to see my take on where the stock can go from here.
Ever since it reported stellar earnings and reminded shareholders of its promising turnaround story, McDonald's has been increasing in a narrow price channel. Relative strength has been very strong and the On Balance Volume has been trending higher.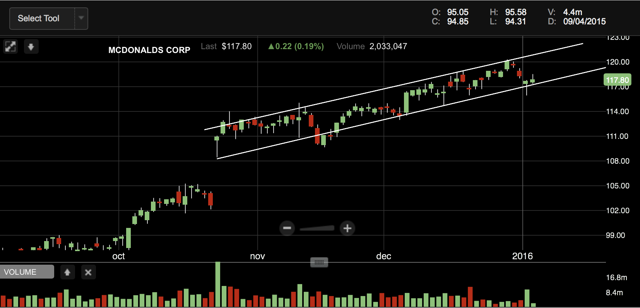 The recent market blood baths have brought McDonald's back to the... read the rest of this article, for free, on Money Charts.
Disclosure: I/we have no positions in any stocks mentioned, and no plans to initiate any positions within the next 72 hours.