Note about Technical Analysis
I was not a profitable trader until I learned technical trading techniques from the James16 Group. I am currently a lifetime member there, and I have been with the group for about 2.5 years.
Trading is always variable. Meaning, losses are inevitable. I am human, and I make mistakes like anyone else.
Summary
This is an update to the January 10th article here: seekingalpha.com/instablog/40805765-greg...
VASC hit the original targets posted of $28 and $26 as defined in the above article.
Here is a final graphic.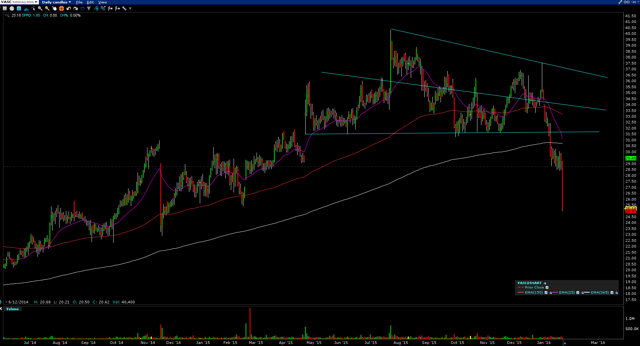 At this point, price should have difficulty breaking the $24 area. However, the downward pressure is intense enough to remain in short positions, for those less averse to risk.