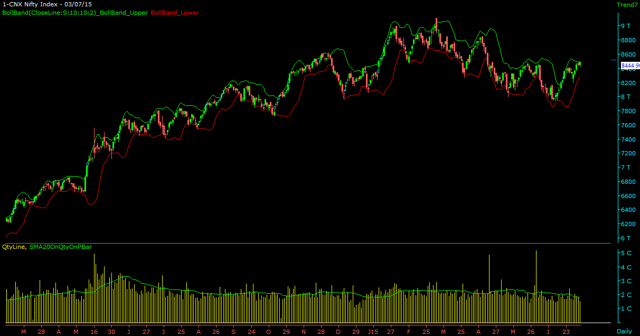 As predicted in our last week's Weekly Technical Report on 27 June 2015 , Nifty went all the way down to 8200 from major resistance zone 8400 and then bounce back to 8480 in the later part of the week.
Nifty is witnessing strong registance around 8500 levels and Nifty is very close to the upper end of bollinger band.
Going forward in this new week it is very likely that Nifty go down towards 8200 and once 8200 is taken off , Nifty is likely to head towards 8000-7950 levels.
Hence, traders can keep their stop loss at 8550 and carry their shorts.
- See more at: themarketmantra.com/#sthash.3ip6aH6K.dpuf