DISCLAIMER: This article is not directed at, nor intended to be relied upon by any UK recipients. Any information or analysis in this article is not an offer to sell or buy any securities. Nothing in it is intended to be investment advice and it should not be relied upon to make investment decisions. Cestrian Capital Research Inc. or its employees or the author of this article or related persons may have a position in any investments mentioned in this article. Any opinions or probabilities expressed in this report are those of the author as of the article date of publication and are subject to change without notice.
Seven weeks ago in our space-sector subscription service we flagged Social Capital Hedosophia (IPOA) - the holding company which is in the process of acquiring 49% of Virgin Galactic - as a speculative opportunity. Our subscriber note is here >> The First Pureplay Space IPO - Isn't An IPO.
We initiated our investment coverage at Neutral - we're still at Neutral - but we bought stock on a personal account basis and disclosed as such. This is because we see the stock as purely speculative, not investable in the Graham & Dodd sense.
Speaking for our own investment in the stock, we figured we might lose it all or we might make multiple times our money. We make very few stock purchases like that. We made a modestly-sized allocation to IPOA from our relevant portfolio reflecting the risk. 
The business plan is, let's say, ambitious.  But space tourism - well, we think that's going to be big in the end.  And Virgin Galactic is the first pureplay exposure to that market.  We expect the stock to be wildly volatile.  It's thinly traded and for a little while will probably follow newsflow about the company.  Successful launches - stock up.  Injuries, or worse fatalities - remember even commercial aviation has fatalities and space is orders-of-magnitude riskier per mile flown - explosions - stock down.
Motley Fool followed our lead yesterday - recommending a 0.2% position from the relevant Motley Fool portfolio - with similar logic to ourselves.
We're flattered and also delighted to once again be ahead of the game in space-sector investment coverage. 
Want to stay ahead of the game investing in the New Space Race?  Sign up to our subscriber service here on Seeking Alpha - just $29/month or $299/year. 
Cestrian Capital Research, Inc - 30 August 2019.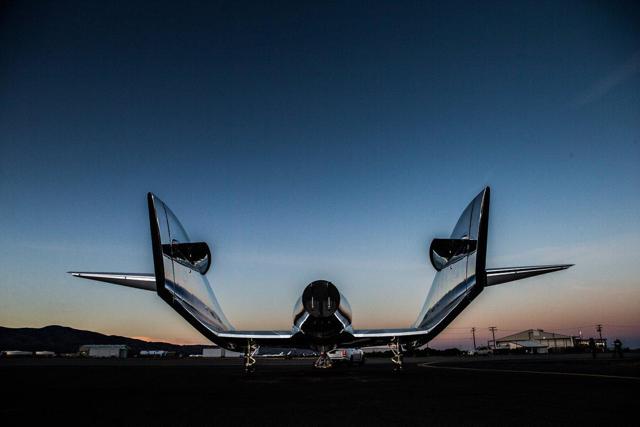 Disclosure: I am/we are long IPOA.
Additional disclosure: We are long IPOA on a personal account basis.