The Company
Triburne Media Company, (NYSE:TRCO) is a diverse portfolio of television and digital properties driven by quality news, entertainment and sports programming. Tribune Media is comprised of Tribune Broadcasting's 42 owned or operated local television stations reaching more than 50 million households, national entertainment network WGN America, whose reach is approaching 80 million households, Tribune Studios, and Gracenote, one of the world's leading sources of video, music and sports metadata, powering electronic program guides in televisions, automobiles and mobile devices. Tribune Media also includes Chicago's WGN-AM and the national multicast networks Antenna TV and THIS TV. Additionally, the Company owns and manages a significant number of real estate properties across the U.S. and holds other strategic investments in media.

Some Background
Back in September of 2016 the company was undervalued because of a number of changes that include: the changing demand of its customers, an out dated business model on an old distribution method of broadcasting content, lack of using new technology, and a lack of original content. Today customers want more original content, they want it on-line, less to no advertisements, and they are disconnecting from the standard hard wired cable providers and their increasing prices. Additionally the company was under Chapter 11 bankruptcy protection for four long years which means it is also under covered by Wall Street analysts. Thus, the story is it is in the middle of a turnaround. And the market has over reacted in huge sell offs that have left the stock price very low resulting in an undervalued company facing a temporary trend that will pass over time. This has created an opportunity for the value investor with patience. It was selling at $38.36/share.
Some Indicators
Here are a few numbers that we found interesting in September of 2016: The 5Yr Book Value Growth is 36.30%, Book Value (MRQ) is $39.33 which is above its current market price, Debt/Equity is 0.96, Current Ratio is 1.75, P/B is 0.97, 1Yr Revenue Growth is 7.40%, Quarterly Revenue Growth (YOY) is 4.90%, P/CFC at 13.80 and P/OCF at 10.39 are much closer to the industry than two of the companies except for (NYSE:MEG) that is a much higher value. These are the all good indicators.
On the other side, ROA is -5.09%, ROE is -12.65%, ROIC is -6.8, Operating Margin is -12.97%, Net Profit Margin is -24.18%, 1Yr Book Value Growth is -13.70%. The more recent values reflect some signs of the turnaround. Like the 1Yr Revenue Growth and the QTY Revenue Growth and the P/FCF and P/OCF. The other bad values reflects that the company was still transforming as it responses to the changing demands in the industry. Alao, the industry as a whole is in flux. TRCO with its low debts and ability to convert assets onto cash is in a very good position to weather the storm.
Some Catalyst Drivers
These are the drivers we saw:
Upcoming renegotiations of half of its multi-channels
LTV expected synergy of about $100M within 5 years
Use technology like LTE over same HD channels and channel sharing
Breakup the company and sale assets to increase cash flow and thus provide more options
Take advantage of the industry retransmission fees
Take advantage of better leverage in negotiating within industry consolidating environment
Political advertising expected to increase by 35% in the near term
Announced stock buyback of $400M
Our Value Estimates
Here are a couple of our estimates regarding its value at the time it was selling at $38.36. 
Using Projected FCF method the estimated Fair Value was $50.92
Using the Median P/S Value method the estimated Fair Value was $40.83
Events and Updates
Later on 5/1/17 Sinclair Broadcast (NAS:SBGI) offered TRCO shareholders $35.00 in cash/share and 0.23 shares in SBGI Class A stock, for consideration of $43.50/share. Then on 8/918 TRCO announced the termination of the deal. A that time the stock was selling at $34.58. Then on 12/3/18 TRCO announced it agreed to be acquired by Nexstar Media (NAS:NXST) for $46.50/share all cash for all outstanding shares, about a $6.4B deal including assuming all of TRCO debt. Today, its 1Yr EBITDA Growth is up 203.0%, 1Yr Operating Income is up 218.90%, its 1Yr Free Cash Flow is up 47.50%, its Book Value Growth is up 19.40 and its price is up to about $45.68.
If you had bought it at $38.36 in September 2016 and held it for the $46.50 cash offer, you would have a realized a actual gain of about 21.22% or a realized 6.63% (APY) gain.
Takeaways
It pays to look in odd places to find undervalued stocks and estimate their true value and then the patients to wait for others to find what you discovered. This turnaround story statred in September of 2016 and will end some time in 2019. Taking over two years to realize profits.  
"In the short run, the market is a voting machine. In the long run, it is a weighing machine."
Benjamin Graham
Click "Follow" next to our contributor name at the top of this article to follow our upcoming articles.
Additional Disclosure
Port Wren Capital members receive exclusive independent research on numerous value-investing opportunities. The same ones we invest in ourselves. Port Wren Capital only focuses on undervalued U.S. stocks seeking above-average returns, using distinct contrarian strategies and margin of safety.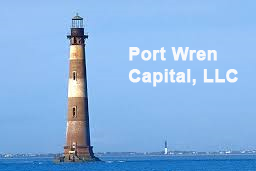 While every effort has been made to ensure accuracy in this document, no responsibility can be accepted for errors or omissions. You understand and acknowledge that this is not to be intended as investment advice, it is solely for general information, and you are advised to perform your own research and due diligence prior to making any type of investment and that investing in stocks involves risks that could result in part or all of your capital invested.
Disclosure: I am/we are long TRCO.
I wrote this article myself, and it expresses my own opinions. I am not receiving compensation for it (other than from Seeking Alpha). I have no business relationship with any company whose stock is mentioned in this article.
Additional disclosure: Port Wren Capital, LLC does have a position in the common stock at this time and plans to hold for the $46.50 cash transaction.