Summary
KKR-backed Cafe Coffee Day releasing IPO.
Cafe Coffee Day has large market share, popularity in India.
Emerging market conditions threaten a successful Cafe Coffee Day IPO.
Coffee gets the vast majority of the world through the work week. Starbucks is not showing any signs of slowing down in America, but in India, they have substantial competition. Meet Cafe Coffee Day: the Indian coffee company backed by KKR that is releasing its IPO.
Financials
Cafe Coffee Day (NASDAQ:CCD) plans to go public on October 14 with a $176M IPO. This will be India's largest IPO in approximately 3 years. KKRhas an $80M, 3.43% stake in the company. Cafe Coffee Day used this capital to grow and expand into new locations. With nearly 1,500 locations, CCD shows promising signs of growth. The market is favorable for CCD, as Reuters reports that the cafe market in India is seeing 20% annual growth. Cafe Coffee Day has a 41% market share of this market in India.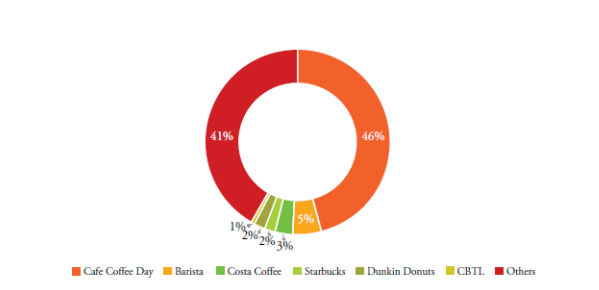 While the financials are strong for Cafe Coffee Day, emerging markets as a whole have underperformed recently. The outlook is not stable enough to provide a recommendation for a long position in any EM, even though an IPO of this capacity is significant for India's IPO market.
Recent emerging market trends have affected Cafe Coffee Day's performance, as seen below.
(click to enlarge)
For a company that is expected to release one of India's largest IPOs in years, their revenue growth is not promising.
Starbucks' Effect
While CCD has been in India since 1996, Starbucks only entered in 2 years ago and has a total of 68 cafes. With annual cafe market growth of 20% per year, it would be beneficial for Starbucks to have a larger presence in India, even though emerging markets have really taken a hit this year.
Starbucks (NASDAQ: SBUX) has seen stable growth over the past year, with a one year return of 63%:
(click to enlarge)
(Source: Bloomberg)
As noted above, the cafe market in India is very large and is something that Starbucks should tap into more. Starbucks has still remained stable and strong, though, and even paid a $0.16 dividend to its shareholders.
Takeaways
The market for cafes such as Cafe Coffee Day is largely untapped in India. However, emerging market conditions have not created an environment to support any relative stability. The iShares MSCI India ETF gives investors an indication of just how volatile the market currently is.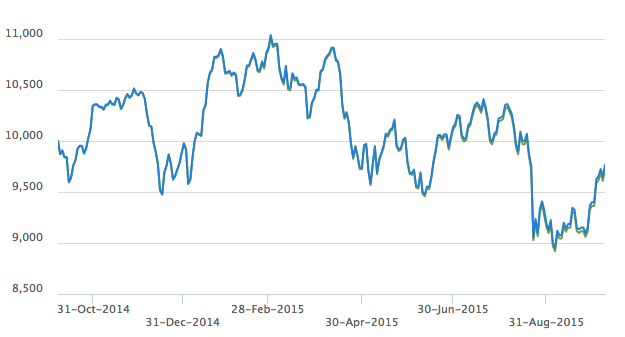 While Cafe Coffee Day has an impressive market share and remains very popular in India, it is important to consider the given current emerging market environment before making an investment in Cafe Coffee Day.
Disclosures
Please do your own research and consult your own financial advisor before making any investments or financial decisions.
This article is tagged with: Long Ideas
Disclosure: I/we have no positions in any stocks mentioned, and no plans to initiate any positions within the next 72 hours.