Random Thoughts:
I don't have access to all the regular tools at the moment, but looking at what I can, there are some things that stand out.
Commitment of Traders:
After parsing over this week's commitment of traders report speculative intensity in the S&P e-mini decreased. That said, if looking at the Dow, S&P, Russell and NASDAQ full and mini sized contracts the total net short position increased from $30,000,000,000 (reported in last week's update) to $33,000,000,000.
It's important to look at what the commercial hedgers are going as they are generally considered the smart money. In the futures market for every long there is a short. So let's consider an example, you want to go long the market, someone has to write you a contract, essentially making them short. So in other words, commercial hedgers, who write these contracts are basically bookies or handicappers. They aren't going to "write" that bet with you unless they think you're wrong. Since most small speculators are basically trend followers who jump in en masse, when they are writing lots of long contracts (making them short) they are doing so because they think there's a high probability that these bets are going to be wrong. In a sense you can let them do the historical/statistical work for you by just watching what they're doing. Right now they think they're going to make money buy selling long bets to speculators.
NAAIM:
Since the last sentiment update the NAAIM survey decreased, though just barley. The headline number dropped from 82.89 to 81.19, but the median number increased to 95% long, and all the quartiles increased. The group think increases...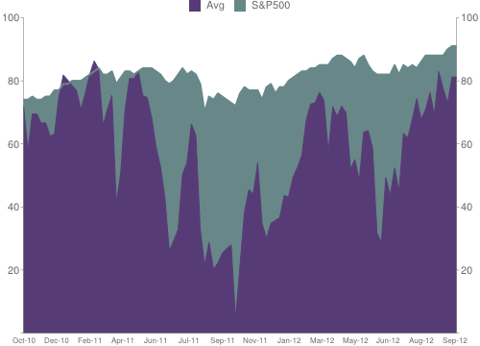 Dow Transport Index:
In last Saturday's update I should how the transport index was hitting heavy resistance.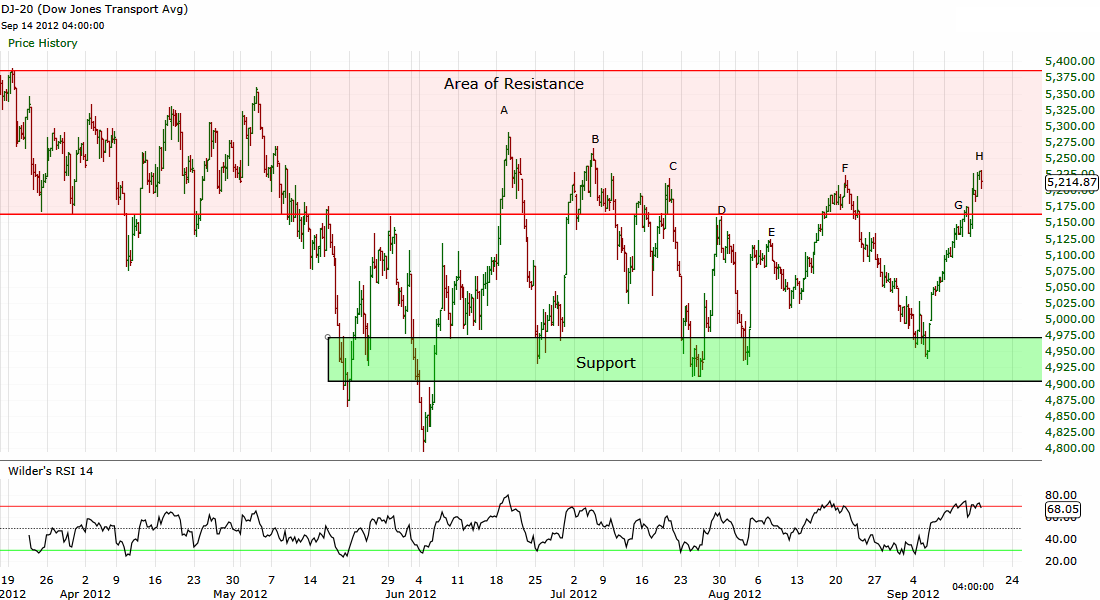 Currently, the transport index has pushed really deep into it's area of support. A clear break of this area would most likely portend the topping of the main indexes. The only bullish note, since this index is stuck in a sideways move, an oversold short term RSI has almost always been followed by a few days of bullish action. A failure would be bearish.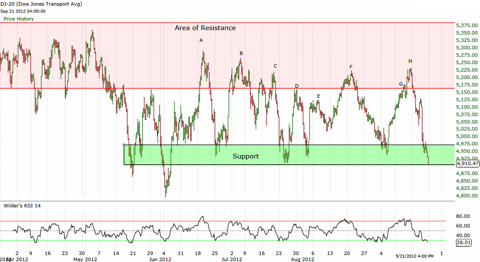 Good hunting,
-Bill L.