So I usually do all the sentiment stuff on the weekends since the COT charts are not updated until Friday even. Today however I was looking at all the other surveys, most of which get's updated on Wednesdays and Thursdays... Looking over the NAAIM number my jaw dropped open.
NAAIM: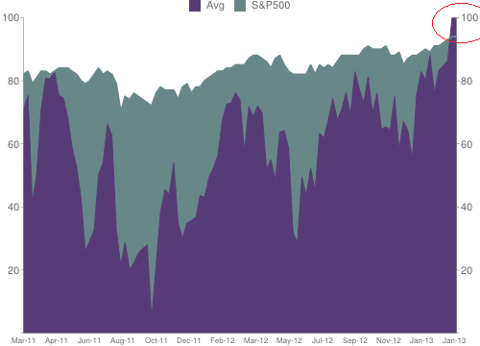 Yes, the chart is maxed out. It's literally off the scale.
Looking over the raw numbers confirms this. The Average money manager is not only fully long, but employing leverage! This is the highest average ever recorded!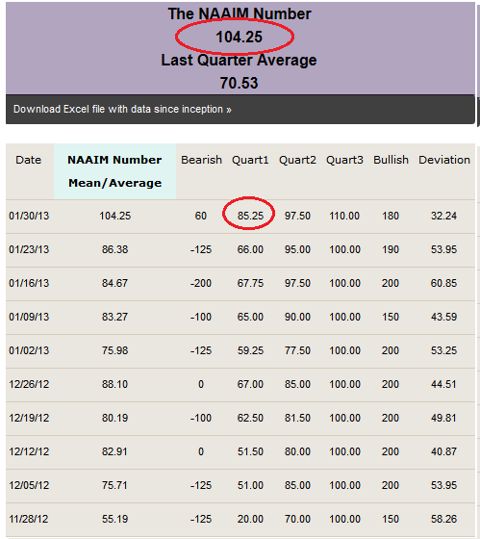 Several other things pop out:
1) The MOST BEARISH person to respond is 60% long stocks! That's the most bearish guy? That's another new record! The next largest long position held by the most bearish respondent was in 2007 at 50%.
2) The lowest quartile is 85% long stocks. There was only one other instance that this was higher! (87%)
Honestly, this kind of made my jaw drop when I looked over this so I wanted to get it out there as soon as possible. You know what they say about a crowded trade.... This looks about as crowded as it gets.
Disclosure: I am short SPY.